Eurozone Growth Struggles to Keep a Worldly Pace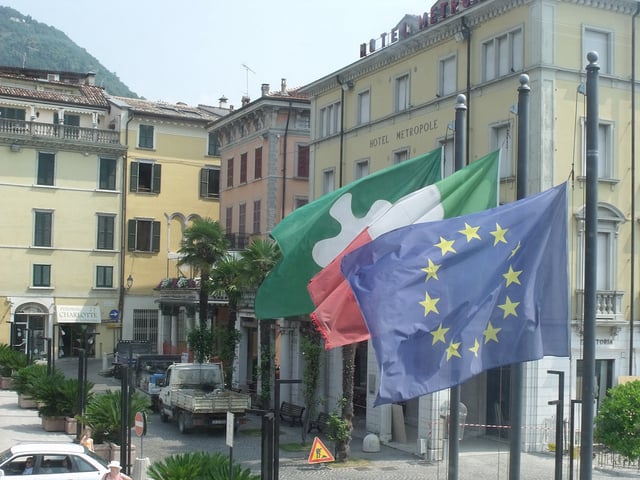 New data highlight just how fragile the ongoing European economic recovery really is, Reuters reports. According to Markit's calculation of the composite Purchasing Managers' Index — which encompasses statistics from both the services and manufacturing sectors — the eurozone finished with a score of 51.7 for the month of November. While this is slightly better than the earlier published flash estimate, it is down a bit from October's value of 51.9. As any number above 50 indicates expansion rather than contraction, the 51.7 score still indicates significant growth, just not quite at the level of months past.
Leading the way in the eurozone were Germany and Ireland, which both posted PMI values of 55.4 for this November. For Germany, that is the highest value that the country has seen in nearly two and a half years. Ireland, meanwhile, the first country to exit a bailout program in the region, continues to show signs of economic strength as it prepares to enter international bond markets.
The picture was not so bright for France, which, with a score of 48, sunk to a 5-month low and posted a notable contraction during the month. Italy, too, struggled, coming in with a 48.8 value that is not much better than the score of France — the divergence between northern European countries and those in the south.
An increase in input price inflation is sure to be good news for the European Central Bank, which has hoped to see inflation rates rise in the coming months after it cut interest rates this past month. Employment data, however, was not so rosy, with both sectors posting overall declines in employment rates, a trend that has been continuing for about two years across the region. This exacerbates the problem of unemployment while simultaneously cutting back on the number of workers who have jobs in the area.
In other releases, the United Kingdom's services sector continued its fantastic run into the month of November, posting a score of 60. Though down a couple points from October's numbers, the UK's services sector has been expanding at one of the fastest rates seen since Markit began to first collect data nearly twenty years ago. With the holiday season expected to bolster performance in this month, there is no sign that things will slow down until 2014 arrives.
China's composite data showed a strong performance as well, with a combined value of 52.3 for November of this year. China has continued its strong economic run toward the year's end, with many analysts noting the trend even as government liquidity support was moved offline near the end of this summer. In a comment attached to the report, an HSBC economist noted that, "The moderation of new business and prices-charged growth implies that the underlying growth momentum started to soften" this past month.
Don't Miss: Home Sales Post Biggest Jump Since 1980.