Evercore Adjusts BofA Estimates, Moody's Hits Petrobras Debt, and 3 More Hot Stocks
Bank of America Corp. (NYSE:BAC): Evercore analyst Andrew Marquardt has made some adjustments to his Bank of America projections, with core earnings per share now at 23 cents, still ahead of the Street consensus of 20 cents but below the 25 cents in the second quarter. "On a reported basis we expect [third quarter] EPS of $0.15," he added. The firm keeps a $16 price target on the shares.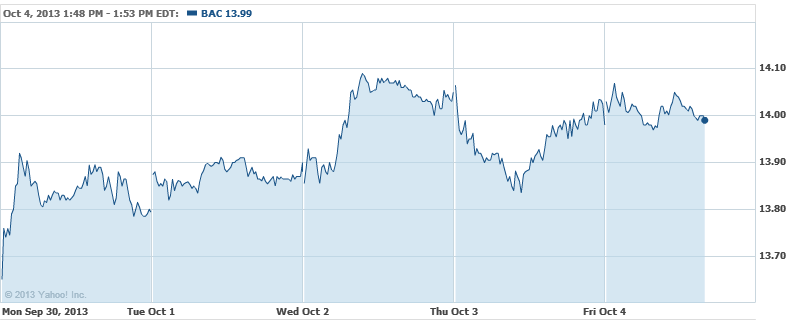 Petroleo Brasileiro S.A. (NYSE:PBR): Moody's has dropped Petrobras's long-term debt rating to Baa1 from A3 based on a high level of financial leverage and persistent cash flow problems in the midst of a huge investment program that was ordered by Brazil's government. "With the largest capital program among its peers, Petrobras' spending in 2013 could be almost double its internally generated cash flow," Moody's noted. Petrobras responded by noting that the company's 5-year, $237 billion investment program will lead to increased output and cash flow.
Chevron Corp. (NYSE:CVX): A second regional council in Ukraine has approved a government draft for a $10 billion shale gas production-sharing agreement with Chevron, opening the door for it to be signed. Ukraine's energy minister estimates that Chevron would spend several years and $350 million to assess reserves at Olesska and spending could ultimately reach $10 billion, including extraction after exploratory drilling.

Boeing Co. (NYSE:BA): Boeing announced that it delivered 170 commercial planes during the third quarter as deliveries accelerated for three of its most important planes: the 737, its long-range best-seller 777, and its new 787, though the giant 747 sales slowed. Boeing is aiming for a record 635 to 645 aircraft in 2013, although that figure could be dented somewhat if the partial government shutdown doesn't relent in the near future.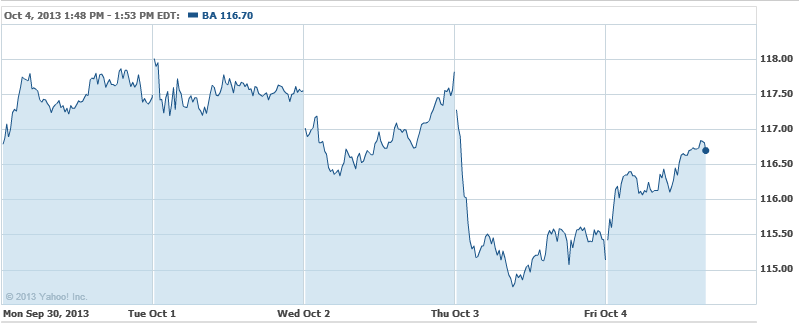 Amazon.com (NASDAQ:AMZN): Parliament in France has passed a law that prevents Internet-based bookstores from offering free delivery to customers in a direct attack on Amazon's power in the country. French politicians have plenty of support on the issue of defending the maximum-allowed discount on books, Seeking Alpha notes.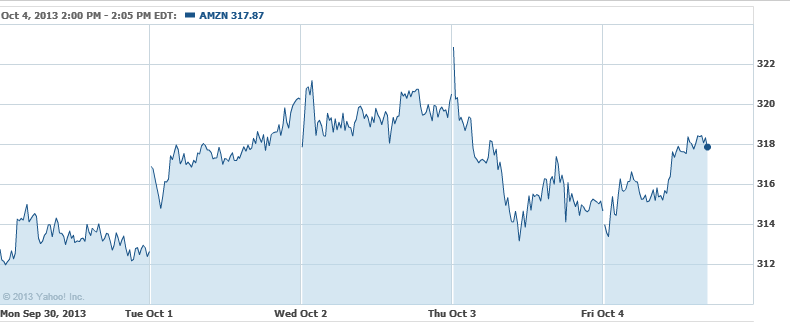 Don't Miss: Will Amazon's Set-Top Box Go Live in Time for the Holidays?