Everything Housing Investors Need to Know Now: Weekly Recap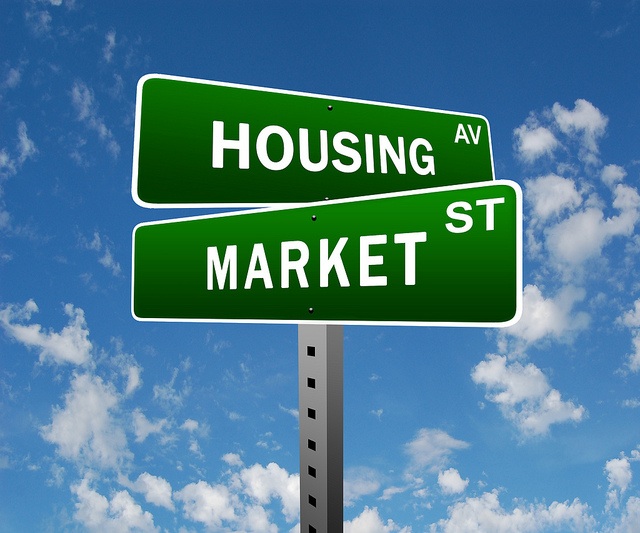 Here's your Cheat Sheet to the only housing econ release from the week, and how the biggest stocks reacted…
Home Mortgage Applications
After three consecutive weeks of declines, applications for home mortgages in the United States managed to climb higher as interest rates declined.
According to the Mortgage Bankers Association's latest report issued this week, loan application volume jumped 14.8 percent on a seasonally adjusted basis from one week earlier. On an unadjusted basis, the index increased 15 percent. These figures include both refinancing and home purchase demand, and covers over 75 percent of all domestic retail residential mortgage applications.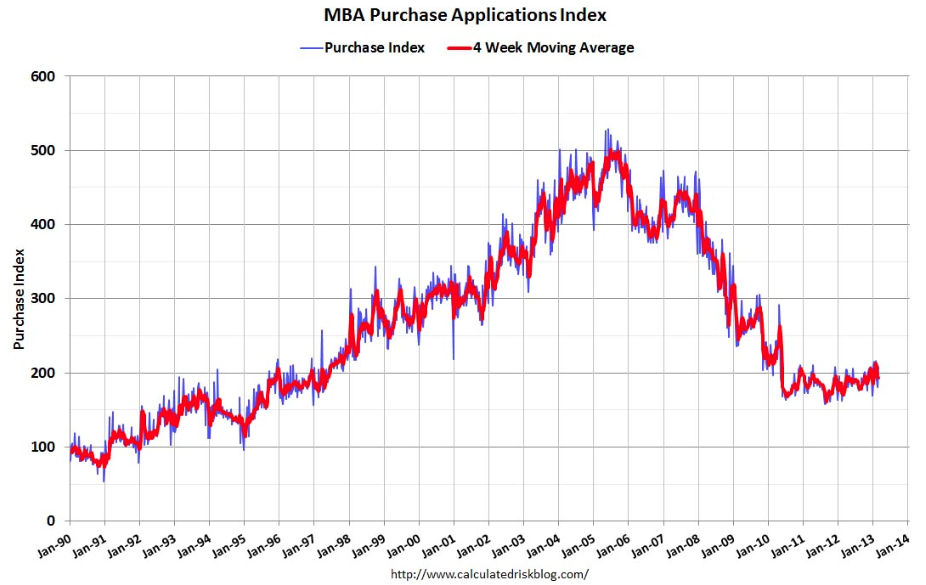 The industry group's Refinance Index and Purchase Index both jumped 15 percent from the prior week, with the Purchase Index reaching its highest level since February 1. On an unadjusted basis, the Purchase Index surged 18 percent and remains 17 percent higher than the same week a year earlier.
Overall, the refinance share of mortgage activity was unchanged from the prior week at 77 percent of total applications, the lowest level since early July 2012.
The average interest rate for a 30-year fixed-rate mortgage came in at 3.70 percent, down 7 basis point from 3.77 percent in the prior week. This was the lowest contract rate since the week ending January 25. Furthermore, points on the mortgage fell from 0.48 to 0.39 (including the origination fee). The average rate for a 15-year fixed-rate mortgage declined from 3.03 percent to 2.96 percent.
The report gives the housing-recovery story more glimmers of hope, and housing-related stocks another reason to rally. Here's how home related stocks closed the week…
Don't Miss: DOW All-Time High: How is This Time Different?
Lennar (NYSE:LEN): Current price $41.72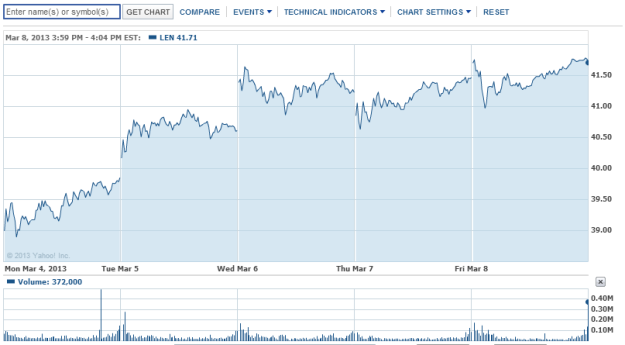 D.R. Horton (NYSE:DHI): Current price $24.07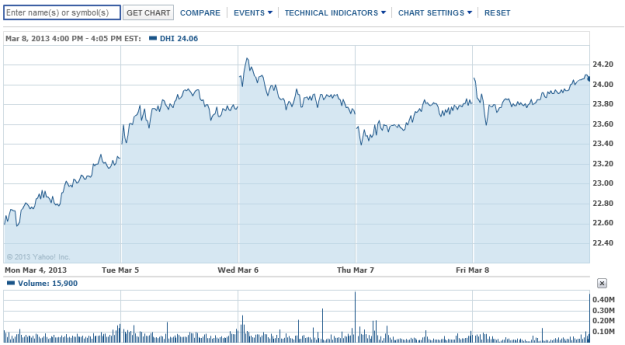 Lowe's (NYSE:LOW): Current price $39.31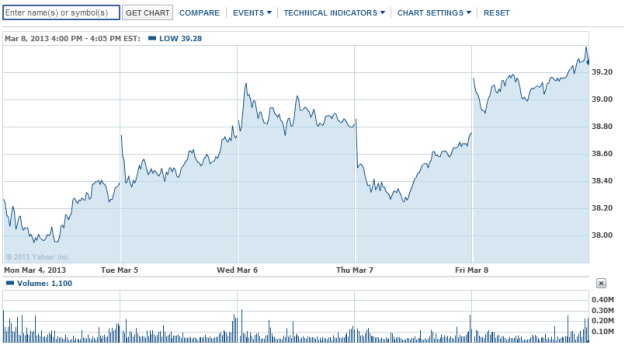 Home Depot (NYSE:HD): Current price $71.37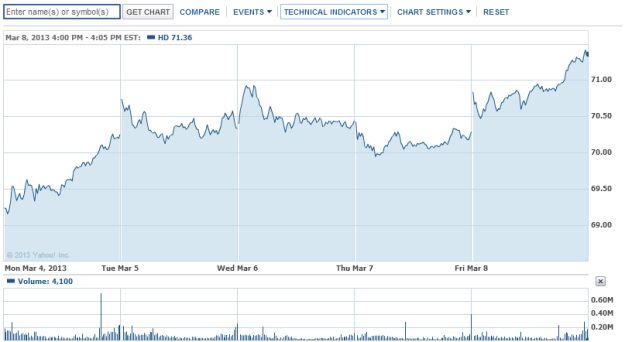 KB Homes (NYSE:KBH): Current price $20.18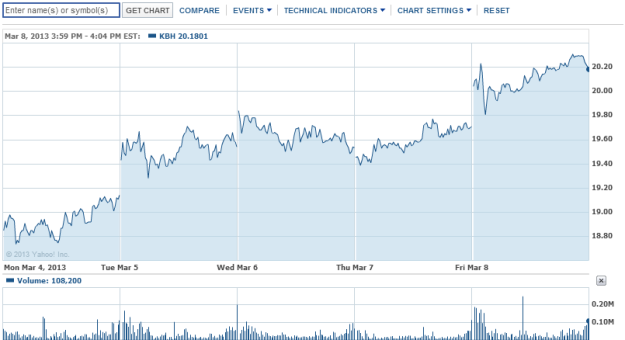 Toll Brothers (NYSE:TOL): Current price $35.12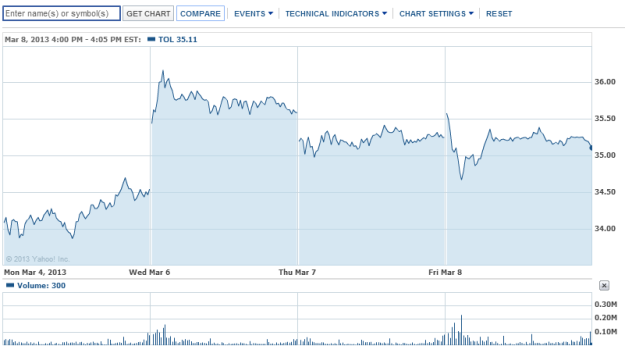 PulteGroup (NYSE:PHM): Current price $20.22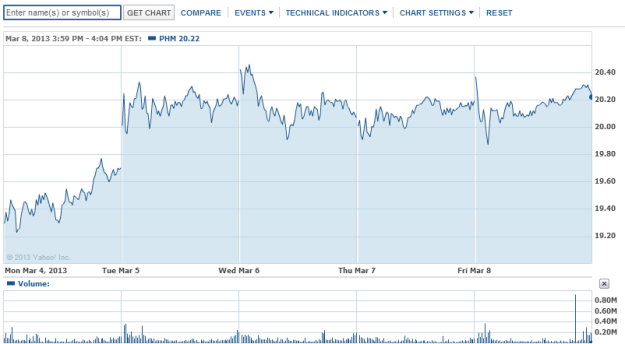 Investing Insights: Can Travelers Continue This Bull Run?