Everything We Know About a Secret and Scandalous Hollywood Club That Charges $75,000 to Join
Snctm is its name, and sex is its game. Headquartered in Beverly Hills, California, the ultra-exclusive sex club facilitates parties of the, well, sexual nature. Officially pronounced Sanctum, the club caters to the one percent's wildest and most erotic fantasies, priding itself on guarding the identities and discretion of its members.
Finagling your way into the elite's sex club's secret society is no easy feat. This is Hollywood after all. And with Hollywood secrets come lots of scandals. It's no wonder this erotic club is turning more and more heads these days. Join us to find out the who, what and where of Snctm. 
1. The mastermind behind it all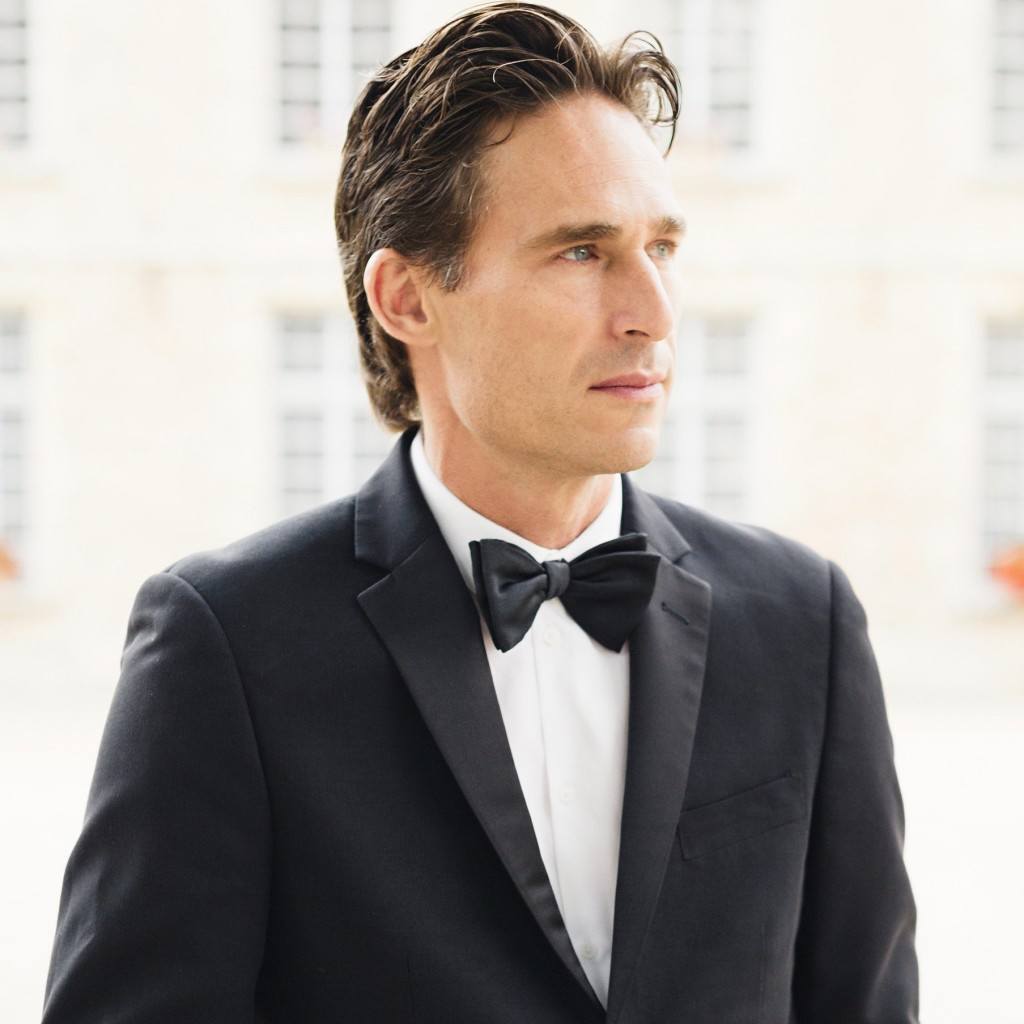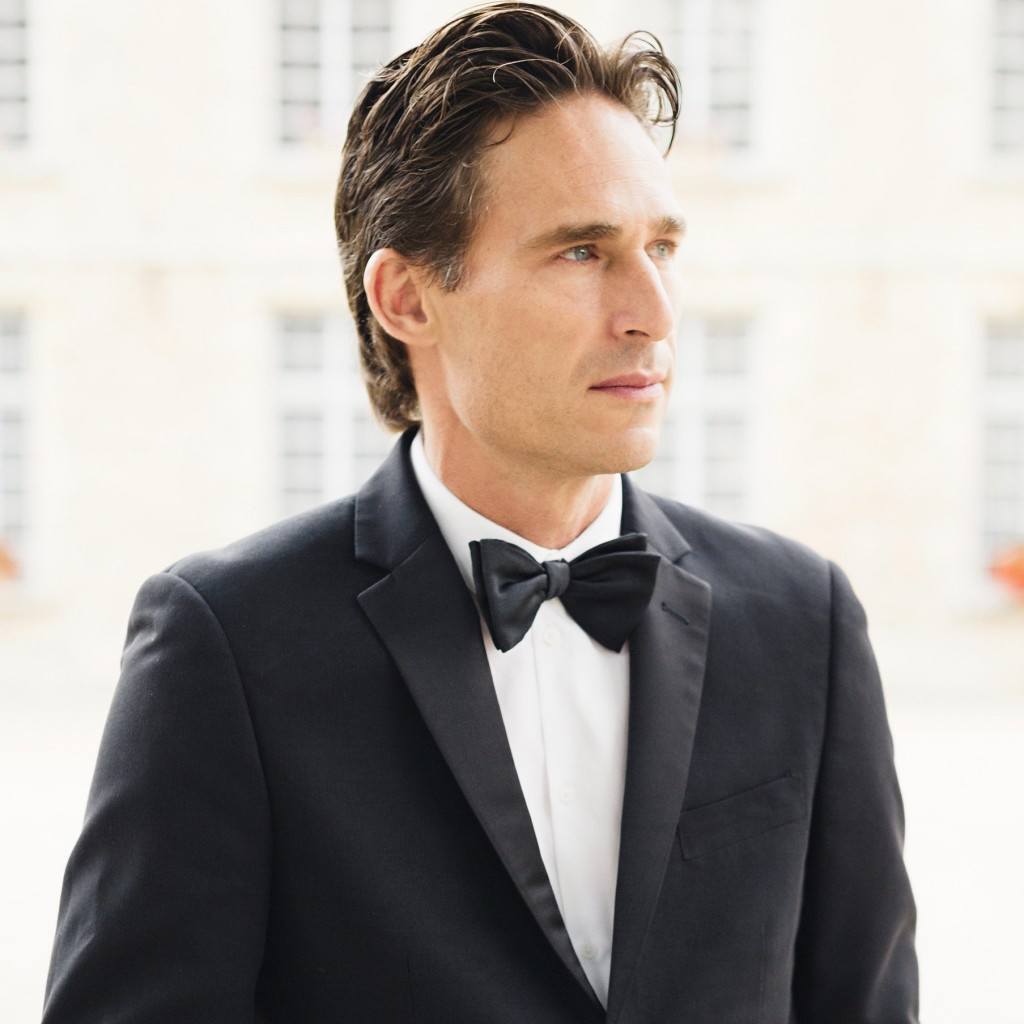 From selling real estate to hosting sex parties
Damon Lawner did most of his growing up in Fairfax, California. The hippie town in Marin County exposed Lawner to a more out-of-the-box upbringing, although Lawner never imagined he'd one day be running the most exclusive sex club in the world. The divorcee and father of two girls went from bicycling to his dreaded real estate job to owning an Aston Martin and a Hollywood mansion.
Next: Here's how it works.
2. The application process is rigorous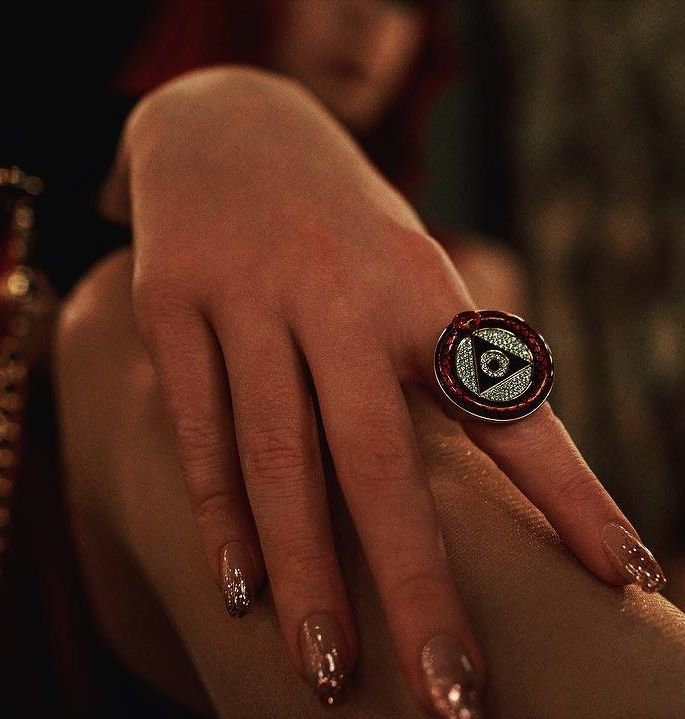 Applicants must be prepared to disclose some very personal information.
An application is required for a Snctm membership, as well as for any guests hoping to attend the parties. However, this is anything but run-of-the-mill. Every application requires a full-length photo, as well as a couple more recent and up-close pics. But this application wants to know more. You must state who you know in the club, what your fantasies are, what turns you on, and what you believe you could contribute to Snctm.
Next: Would you choose a lifetime membership? 
3. The different levels of membership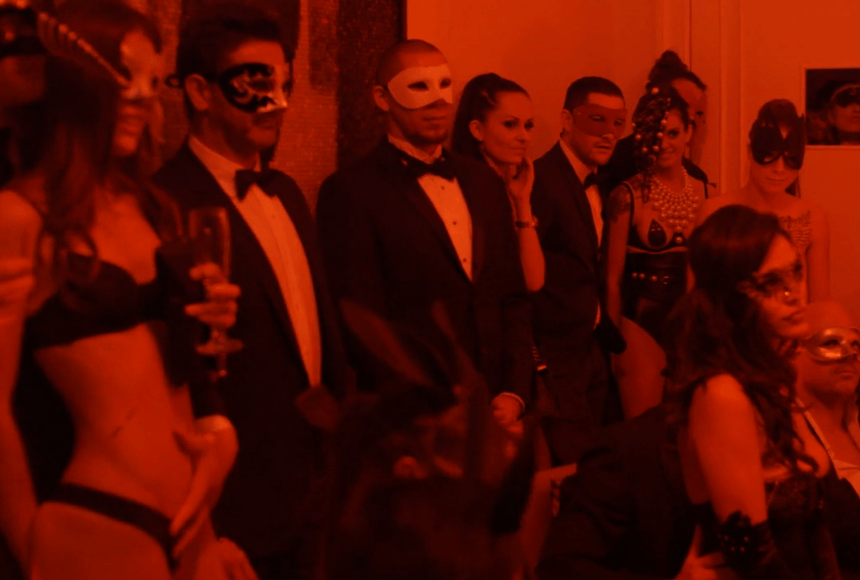 A lifetime membership costs $75,000.
You have guests, and you have members. The standard annual membership is $10,000 and includes entry into all of Snctm's events. The Dominus membership is for a lifetime and costs $75,000.
However, if you manage to apply and get the thumbs up, you have the option to pay a fee solely for the entry into a certain event. For instance, the cost to attend one of the monthly Masquerades is $2,500 per couple. To lounge at one of Snctm's pool parties, you're looking at $950 for two.
Next: The 99-person guest list is uber-exclusive.
4. The monthly Masquerades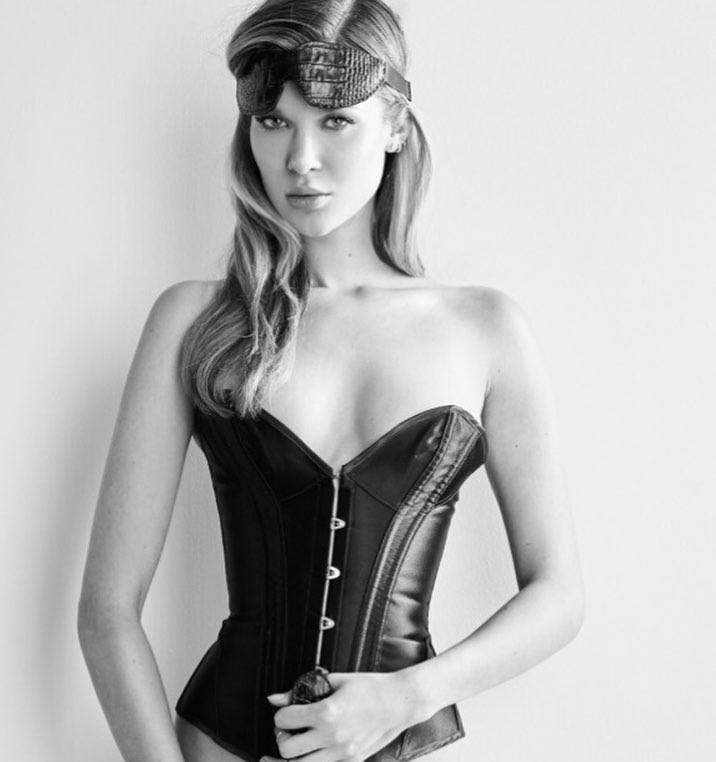 The club hosts events around the country.
All members and guests are required to wear masks upon entry, however, it is at individual discretion of whether you choose to remove the mask after entry. Men are required to wear a tuxedo, while women have the option to dress in evening wear or lingerie.
These Masquerades don't just take place in Snctm's Tudor mansion. Instead, Lawner hosts Masquerades around the country. In 2017, the erotic party took place in New York during Fashion Week, June in Miami for Art Basel, and August in the Hamptons.
Next: A pool party was never so naughty.
5. The sexy pool parties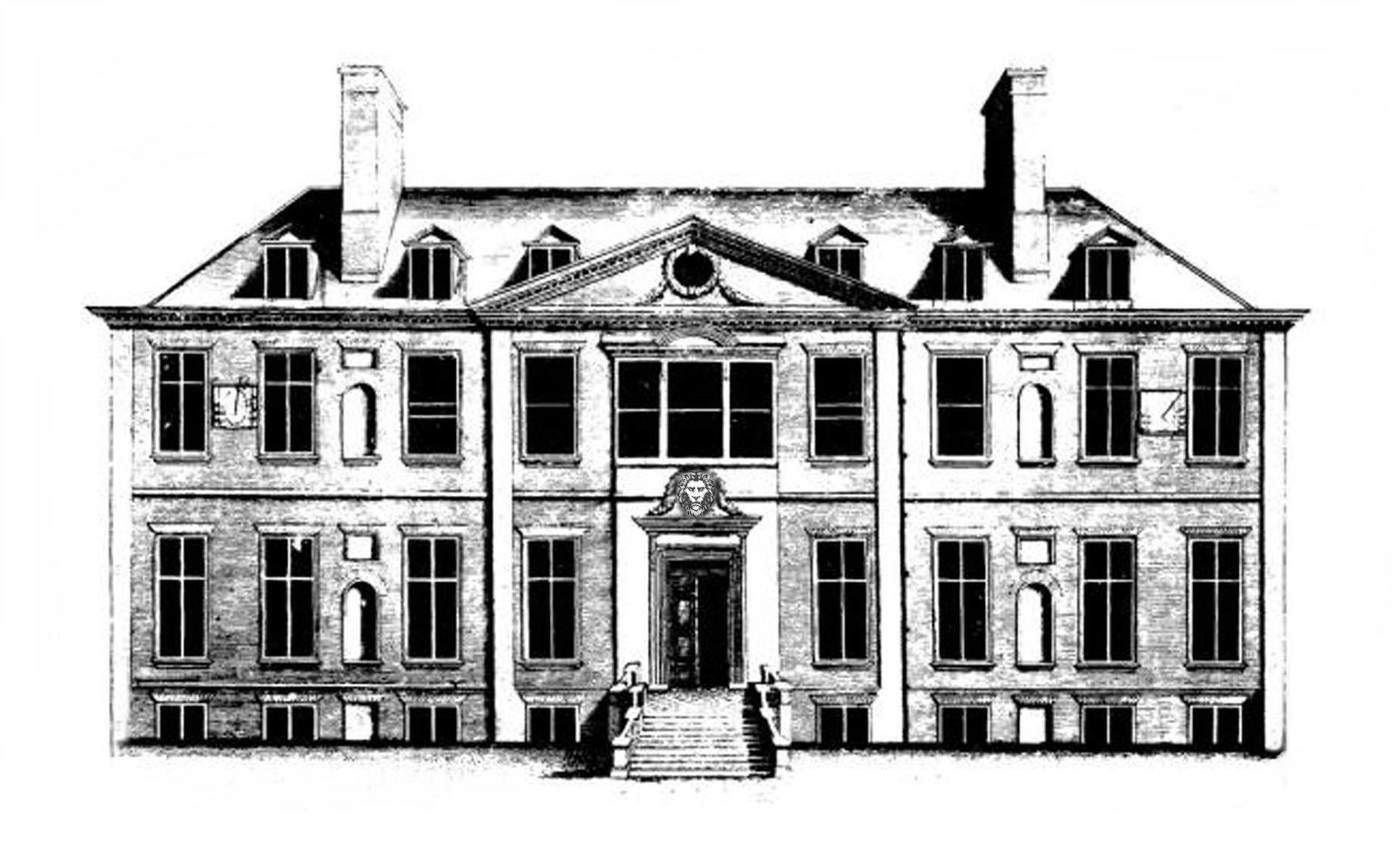 The dress code is unique, to say the least. 
The men attending must wear a swimsuit, however, the women may opt out of swimwear altogether. Lawner's Tudor mansion facilitates the pool parties. Couples lounge around inhaling fresh eucalyptus, sipping on cocktails. Servers pass by with sliders and tacos, and couples enjoy all of the loungings, observing, and participation they'd like.
Next: You won't believe which Hollywood A-list actress is involved.
6. Who are the members?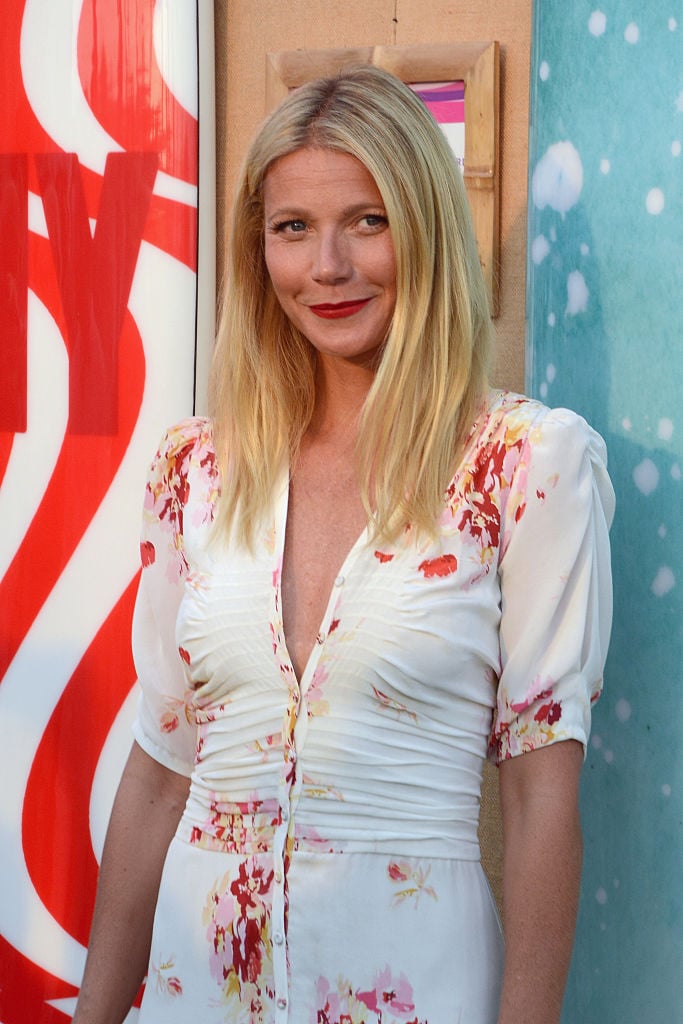 Oscar-winner Gwyneth Paltrow is reportedly a member. 
The members of the club place a hefty price tag on anonymity, and because of that, members are rumored to provide a "blood oath", letting Lawner know they mean business. The club is reportedly championed by Gwyneth Paltrow and her boyfriend Brad Falchuk. Other celebrities, Rock and Roll Hall of Famers, a New York hotelier, a Moscow billionaire, models from all over the globe, and wealthy couples who have been married for 20 years all frequent the club's events.
Next: The notorious Bunnyman creates some drama.
7. The recent scandal of Bunnyman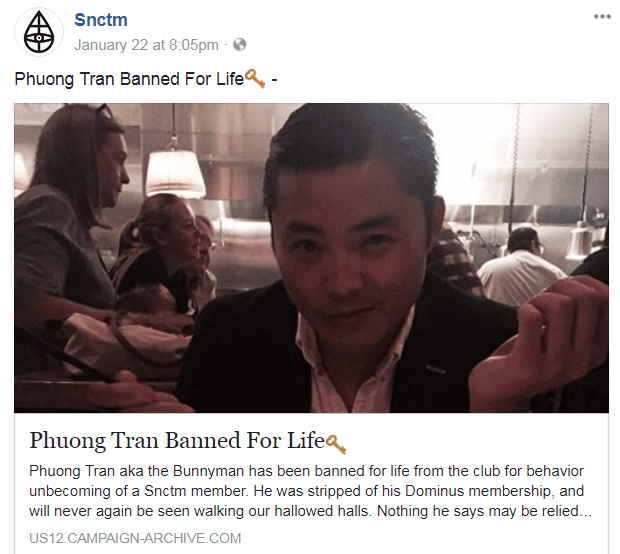 A scandal has rocked the exclusive club.
The first member of Snctm and a Fortune 500 manager, Phuong Tran has created quite the riff in the erotica realm. Going by his alias "Bunnyman," a recent stroke of poor judgment landed him on Snctm's expelled list. According to Daily Mail's recent report, the infamous Bunnyman and Lawner shared in a major disagreement regarding Bunnyman's "mean-spirited" and "exploitive" Instagram message to Lawner's 12-year-old daughter.
Next: If you can't afford it, at least you can watch it.
8. What else is happening?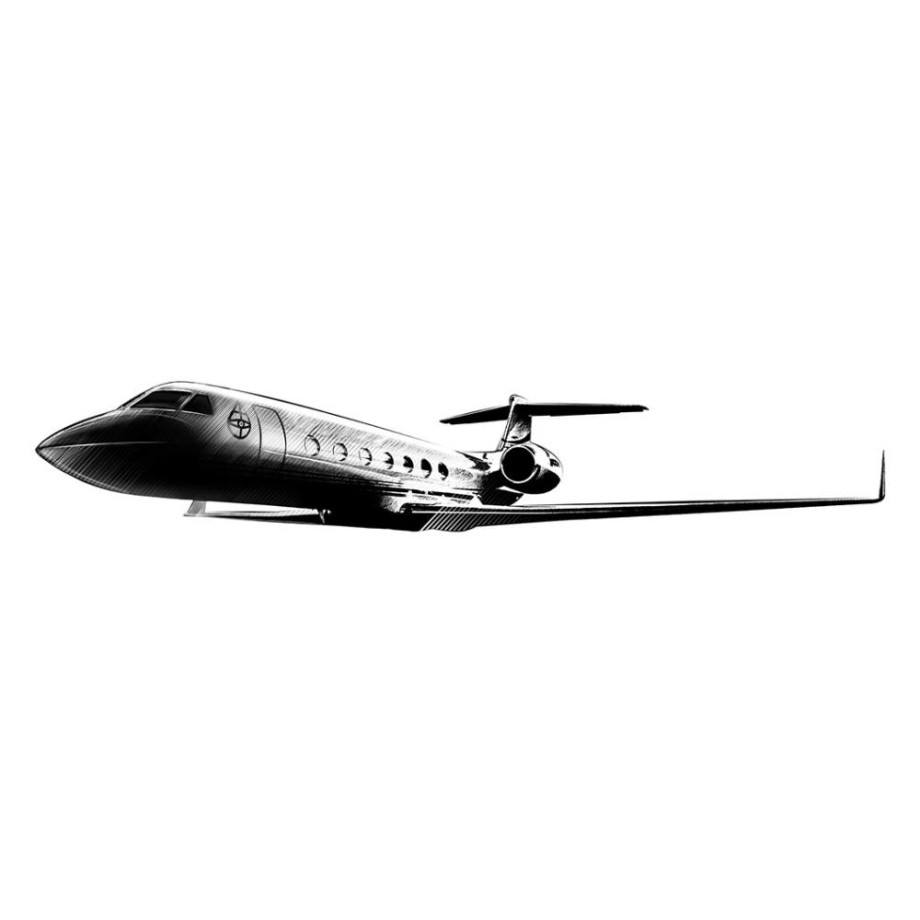 A world tour could be in the works. 
As Scntm's website advertises scenes of a Moscow masquerade, a world tour appears to be on the horizon. Furthermore, Falchuk is producing a series on Lawner's life — albeit more of a fictional take. It seems the rhinestone-clad pasties and lingerie won't be going away anytime soon.