Excessive Heat Pushed Customers Into Open Arms of Retailers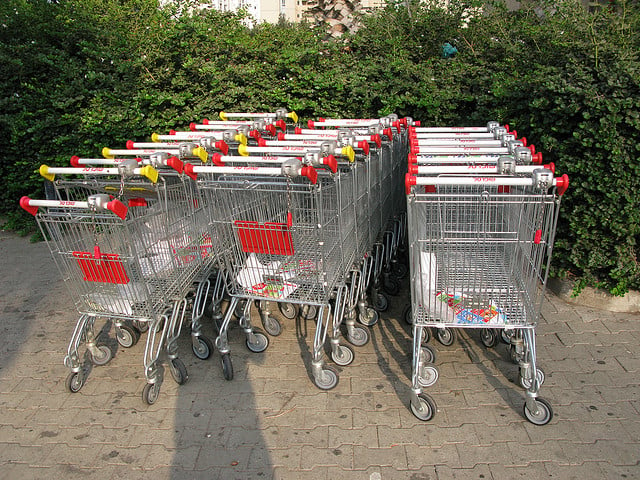 "Excessive heat in parts of the country and summer clearance sales helped to heat up a positive performance for retailers overall," noted the International Council of Shopping Centers's vice president of research and chief economist, Michael Niemira, in the firm's weekly reading of the health of the United States retail sector.
While consumer sentiment waned slightly in early July, it was just off from June's near sixth-month high, according to a preliminary reading of the Thomson Reuters/University of Michigan's index of consumer sentiment. The index is one of the most popular measures of the behavior of the American consumer.
Each month, the University of Michigan's Consumer Survey Center questions 500 households regarding their financial conditions and attitudes about the economy. It is the consumer that determines whether the economy moves toward expansion and growth or toward contraction and recession, as consumer spending makes up approximately 70 percent of gross domestic product.
Throughout June, Americans spent less at department stores and restaurants; they bought fewer computers and electronics; and sales at home improvement stores, like Home Depot (NYSE:HD), dropped 2.2 percent. Excluding the volatile categories of automobiles, gas, and building supplies, so-called core retail sales rose just 0.2 percent last month, according to Department of Commerce data.
The Nielsen Global Consumer Confidence Index did rise one point in the second quarter to 94, but any reading below 100 signals that consumers are pessimistic overall about their outlook. Still, consumer morale improved in the United States, which reflects the growing employment opportunities, rising home values, and increasing stock market returns.
"When consumers feel richer and also more secure about getting a job or keeping their job, that naturally makes them more confident" with regards to discretionary spending, Nielsen's chief economist, Venktatesh Bala, told Reuters. This theory about the American consumer was given additional credence by weekly snapshots of retail sales provided by the ICSC-Goldman Store Sales Index and Redbook.
Expanding significantly from last week's week-over-week drop of 1.1 percent, the ICSC-Goldman Store Sales Index rose 1.4 percent in the week ended July 20. On a year-over-year basis, the index expanded by 2.1 percent, a slightly greater rate of growth than last week's 1.7 percent gain.
Along with the Commerce Department's monthly report on retail sales and recent readings of consumer sentiment and confidence, the week-over-week expansion and the higher year-over-year comparison posted by the index reflected a similar reality: consumers are very modestly increasing spending, although shoppers are still keeping purchases more to their immediate needs.
"Sales recovered from the prior week's dip as department store sales, in particular, appeared to improve markedly," said Niemira, the International Council of Shopping Centers vice president. While temperature fluctuations in the past few weeks have created swings in the weekly tally, the roller coaster-like movement of same-store figures level out when averaged, and ICSC Research expects sales to increase between 3 percent and 3.5 percent year-over-year for the month compared to the 4.1 percent gain in June.
Similarly, the Redbook reading — in which figures for the first week of the month are compared with the average for the entire previous month — showed an acceleration in retail sales growth. The index rose 3.3 percent on a yearly basis compared with last week's slighter 3 percent gain. In addition, Redbook's month-over-month comparison exhibited a 0.9 percent gain after growing 0.8 percent in the previous week.
 Follow Meghan on Twitter @MFoley_WSCS