Exclusive Interview: Rising Star Aaron Task Molds Yahoo Finance's Future as Editor-in-Chief
Yahoo Finance is the largest financial media site…in the world! Hardcore investors like me have been using the site religiously since the late 90's. Since then, Yahoo Finance has been the portal for finance news and tools.
Now, Yahoo Finance has hired their first Editor-in-Chief: Aaron Task. Aaron was one of the hottest young stars in financial media, and with this post he's arguably the hottest young talent in a media vertical otherwise dominated by gray hair (not that gray hair is a bad thing, my daughters are giving me plenty). I caught up with Aaron to learn about his exciting new job and his vision for Yahoo Finance maintaining the throne for the long-term…
Wall St. Cheat Sheet: Aaron, you're the first Editor-in-Chief in Yahoo Finance history. At what point did the site realize they needed an Editor-in-Chief? At what point did you throw your hat in the ring for this exciting job?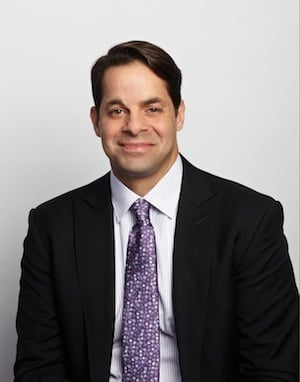 Aaron Task: In the past couple years, Yahoo has made more of a push into being a provider of original content. Obviously, I've been part of that with The Daily Ticker and what we've done on the video front. Yahoo Finance has been unique within Yahoo (NASDAQ:YHOO) where we started with videos but then there was a realization: we don't do much in the way of original reporting in the written word, blogging, or otherwise.
On the other hand, a lot of other properties at Yahoo — News and Sports, primarily — started off in a more traditional way: we are going to hire some reporters to let them write and blog, then add video after text. I don't want to say we put the cart before the horse, but we went for the harder thing first and now I think there's a realization that original content works at Yahoo Finance. Now we're saying, "Let's backfill and build more of a traditional news team."
So, there were some discussions at the end of the summer with Rob Barrett, who is the Vice President of Yahoo News and Finance, and Jai Singh, who is our Global Editorial lead. They approached me about this position. I'd been an editor at TheStreet.com (NASDAQ:TST), as you may remember. So, the job was intriguing to me.
Wall St. Cheat Sheet: It sounds like a career opportunity of a lifetime given that we work in a very small space when you consider the amount of financial media outlets that have Editor-in-Chief roles that are very large.
Aaron: That's true. So this job put me back…
on a larger career track while also helping to create something at Yahoo Finance where there is a tremendous opportunity to build a new team that gets exposed to a big audience.
Wall St. Cheat Sheet: So, what types of things are you and your team doing to make sure people to start their morning at Yahoo Finance?
Aaron: Great question. First and foremost, Yahoo Finance is already a first stop for a lot of folks. So, we're trying to create the understanding that a lot of this great stuff you are reading is being produced by Yahoo itself, and we're not just an aggregator of other people's content. Aggregating good content is still part of what we do for sure and a big part of what we're going to do moving forward, but original content will play an increasing role in our offering to readers.
For example, our daily goal is to create three to five stories where we can add value and analysis. At the Daily Ticker and Breakout, our sister program, we say, "These are the stories where we think we have an edge, and we can bring unique analysis to our readers." Now, we're trying to take that model beyond video.
Currently, people perceive Yahoo Finance as a one-stop-shop to get all their financial news information. In addition to that, I'm going to get them great original reporting and content from our Yahoo Finance editorial team.
We're hiring some great people. We recently brought on Michael Santoli from Barron's. Michael is very well known and respected on Wall Street. This sends a signal to our users and other journalists that Yahoo Finance is also a great destination for original content.
Wall St. Cheat Sheet: Yahoo Finance serves such a large audience. How do you please novice investors, home gamers who are hobbyists — what I consider intermediate level investors —  as well as professional investors?
Aaron: We are definitely trying to reach as many different segments and as broad an audience as possible. You are right, at Yahoo Finance we do have all of those groupings of investors that you describe, and I think you described them very well.
If you look at our blog The Exchange, you will see a mix of more hardcore investing stories — for the advanced retail, institutional, or sophisticated Wall Street audience — all the way to stories geared for a broader audience.
So, again, we have to deliver content for the core investing audience and also try to broaden our reach to more of the mainstream consumer audience. For example, we are creating a lot more personal finance stories. In fact, we have a relatively new video program called Just Explain It geared toward…
the average person. Here's an illustration of what we've been producing: the Fiscal Cliff is a big deal on Wall Street and we've been talking about the Fiscal Cliff for months. However, the average person probably didn't start thinking about this until after the election because that's when it hit the "front page". So, they are wondering, "What's the Fiscal Cliff? What are the implications? What does it do to me, my portfolio, and the economy in general?" We want to help people answer these large scale questions so they can make good decisions.
Wall St. Cheat Sheet: In addition to Just Explain It, as the new Editor in Chief, what type of exciting stuff are you putting in the pipes for Yahoo Finances fans?
Aaron: First, I'm hoping we get more management training, resources, and head count. I want to bring in more reporters and people like Michael Santoli. Given our core team, the Yahoo Finance user will continue getting more of what they are looking for: actionable ideas and smart analysis. That's what we are aiming to deliver.
When you think about our personal finance coverage, we have a very strong pool of talent already, yet we want to continue building on that. We want to expand our personal finance offering to reach that mass market audience from the yahoo.com side. We will offer more education centers, more focus about what consumers need, and true personal finance including investing and beyond.
A lot of these folks are very new to investing and personal finances, and we are going to help them get comfortable with the subject matter, then bring in some of the more sophisticated materials we have at Yahoo Finance. I am excited about what we are producing internally as well as via our loyal partners. 2013 is going to be great for our audience!
Wall St. Cheat Sheet: Aaron, these are all very cool developments. We all know the average person needs to learn more about personal finance and investing, yet they are looking beyond sources that didn't serve them well during the economic crisis in 2008 or the dotcom bust in 2001. So, there's a huge opportunity there. I wish you the best as you do the hard work! Thanks so much for your time, I greatly appreciate it. I look forward to continue watching Yahoo Finance evolve.
Aaron: Thanks, Damien.
Check out Aaron Task on Yahoo Finance's Daily Ticker every weekday.