EXCLUSIVE: Stock Investors Shouldn't Chase Stocks When Oil Spikes – with Eric Bolling
Egyptian unrest spells trouble at the pump, the mall, and in the grocery aisle.
Anyone watching financial programming on cable news can attest: since the protestors started pumping their fists in the streets of Cairo, Oil has surged more than $7 per barrel.
But hidden in that news is a tidbit investors are ignoring. Wholesale gasoline is sky rocketing — up 13 cents per gallon since Friday morning. That translates to an affective $45,000,000 tax on American consumers … per day!
The higher gasoline price is pushing already spiking food prices even higher. Sugar is at an all time high, up 68% in a year. Coffee is at its highest price in 14 years. Wheat is not only as high as it was during the food price shock of 2008, it's jumped 9% since the Egyptian protest started last week. And don't forget cotton: in 140 years of trading cotton the recent price is the all time high.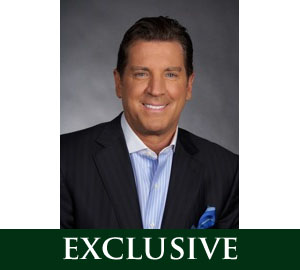 Pain at the pump also spells pain for airlines. The airlines are historically awful at hedging their biggest expense: jet fuel. Another run up in oil prices will undoubtedly be the blame game by airline execs caught with their hedging "pants down".
All this because a small Middle Eastern country sits strategically amid some powerhouse oil producers. The price run up has less to do with Egypt's production as it does with Egypt's geography — sitting just on the horizon of Saudi Arabia, Iran, Iraq and the Persian Gulf. And don't forget the extremely important Strait of Hormuz where 17% of the world's oil passes through that tiny shipping lane.
Interestingly, as the world holds its breath hoping those oil choke points don't seize up, stock investors are on a buying frenzy. But I warn you: these events usually don't make good bed partners.
One of my old trading adages may be appropriate here: "Live to trade another day." With that wisdom at hand, I say take your profits stock investors!
Eric Bolling is a former top oil trader and currently has his own show on Fox Business Network.
Don't Miss: Oil ETFs: The Top 10 Exchange Traded Funds for Your Oil Investing List >>
Profit from Oil's Rebound: Join the winning team of stock pickers with Wall St. Cheat Sheet's acclaimed premium newsletter >>