The Most Expensive and Devastating Hurricanes of All Time to Hit the U.S.
All natural disasters have the capability to disrupt lives. But hurricanes tear through hometowns, leaving nothing but rubble in their wake. They combine many forces of nature, including damaging winds, torrential rains, and severe tornadoes, leaving survivors to pick up the pieces — both emotionally and financially.
With the help of Bloomberg, we've narrowed down the 15 most expensive hurricanes to ever hit the United States.
15. Georges (1998)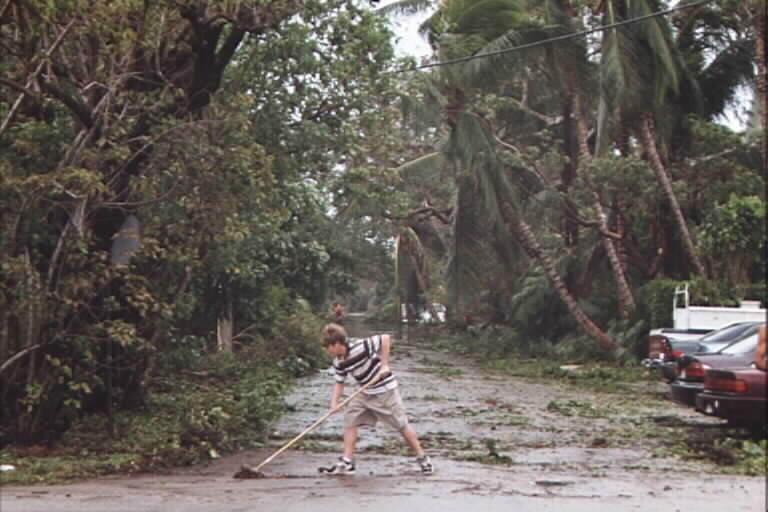 Estimated cost: $8.9 billion
Hurricane Georges attacked Key West, Florida, before striking Biloxi, Mississippi, as a Category 2 storm. Although it was spewing winds of 110 mph, the system moved slowly, causing massive flooding and property damage. At the time, insured property damage across the southern towns totaled over $2.9 billion, according to the National Weather Service.
Rural parts of Mississippi saw dirt roads completely washed away, and river flooding destroyed agriculture production. Soybeans, cotton, pecans, and peanut crops were demolished, which contributed heavily to the overall economic impact of Georges. The storm was also responsible for 16 deaths, according to Bloomberg.
Next: Hurricane Floyd terrorizes the East Coast.
14. Floyd (1999)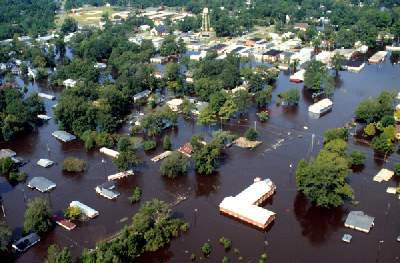 Estimated cost: $9.5 billion
Hurricane Floyd produced tropical-force winds 580 miles in diameter, making it one of the largest Atlantic hurricanes ever recorded. It also activated one of the biggest evacuation efforts ever, as over 2 million people had to leave their homes from south Florida to Massachusetts.
It hit the North Carolina coast as a Category 2 storm with 140 mph winds. But because Tropical Storm Dennis had struck the same area just weeks before, most of the damage was the result of extreme flooding. Wilmington, North Carolina, saw over 19 inches of floodwater. And the storm caused 77 deaths, according to Bloomberg.
But Floyd did see a silver lining. Because of Dennis, much of the marine life had already moved off the Carolina coast, surviving the storm. Thus, it was a record year for shrimp and crab catches.
Next: Hurricane Jeanne was one of many expensive natural disasters to strike in 2004.
13. Jeanne (2004)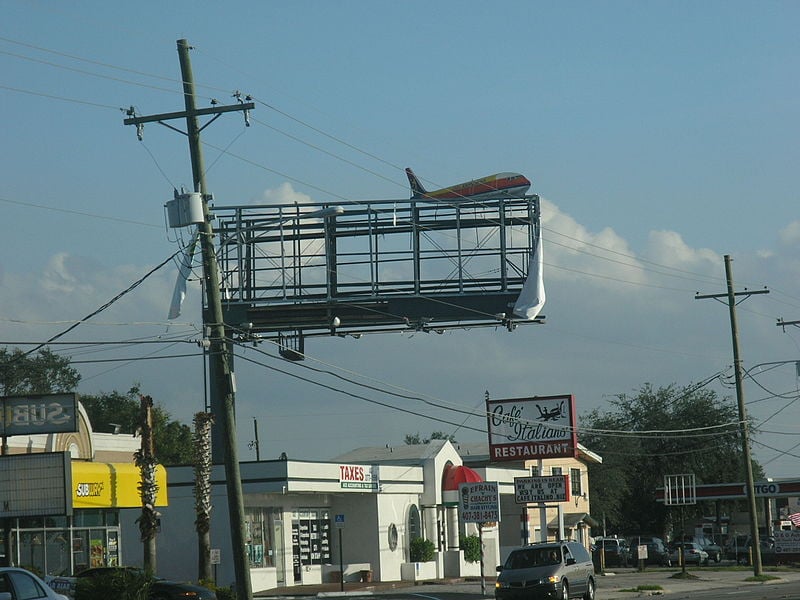 Estimated cost: $9.7 billion
Coastal residents wish to forget about 2004. Hurricane Jeanne was one of four major hurricanes to strike the U.S. that year; however, it was considered the least costly, according to Bloomberg's list. But damage was widespread from Florida all the way to Delaware.
This storm is more famous for the catastrophic destruction seen in Haiti and Puerto Rico. More than 3,000 people died in mudslides in Haiti, and parts of Puerto Rico saw 24 inches of rainfall.
Next: Hurricane Matthew drained North Carolina's budget.
12. Matthew (2016)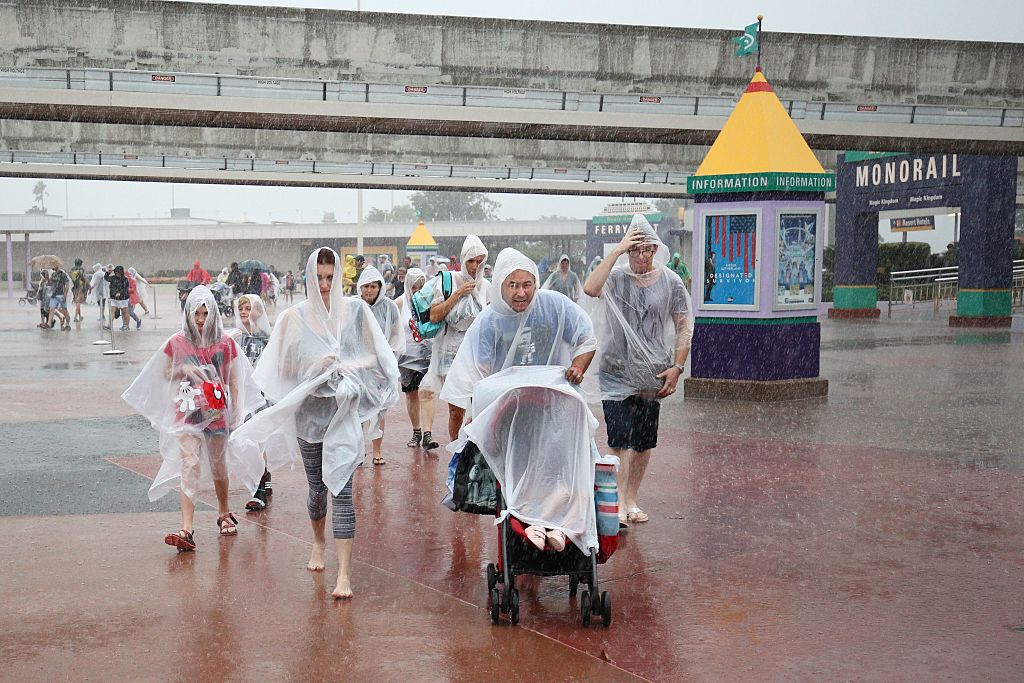 Estimated cost: $10.1 billion
When Hurricane Matthew made landfall in South Carolina, it was boasting 75 mph winds. Places in Florida and Georgia saw storm surges rise to over 9 feet and wash out entire businesses and homes. Flood emergencies were issued in North Carolina, as over 8 inches of rain fell in just under six hours.
The financial impact was large. According to the North Carolina Department of Public Safety, almost 82,000 people registered for state and federal assistance, and $97 million was spent on FEMA grants in that state alone. Matthew was also responsible for 49 deaths, according to Bloomberg.
Next: The president declared a federal emergency for Hurricane Frances.
11. Frances (2004)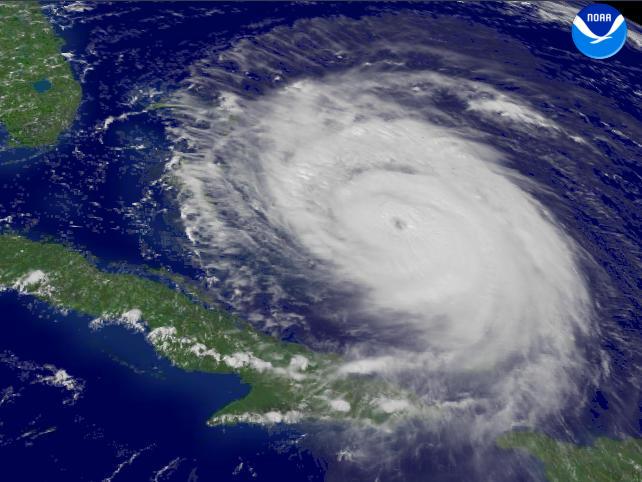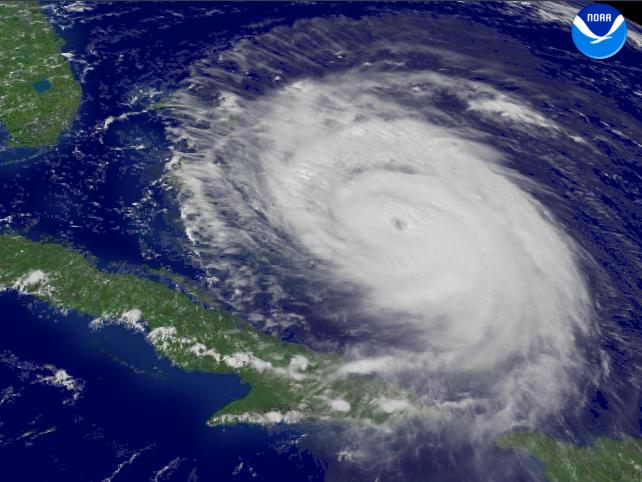 Estimated cost: $12.6 billion
Hurricane Frances was the second major storm to batter Florida in 2004, striking just weeks after Charley. It made landfall as a Category 2, bringing with it winds of 105 mph. This cluster crawled across Florida, and its slow pace dropped over 15 inches of rain. The Appalachian Mountains in North Carolina saw the most rainfall.
As a result, President George W. Bush declared a federal emergency for Florida, Georgia, and North Carolina, and South Carolina. Citrus losses equaled $2 billion (at the time), and the space and military centers in Cape Canaveral, Florida, were forced to spend over $100 million to repair storm damage. Even Walt Disney World shut down, losing millions in business.
Next: Hurricane Irene hits the Carolinas.
10. Irene (2011)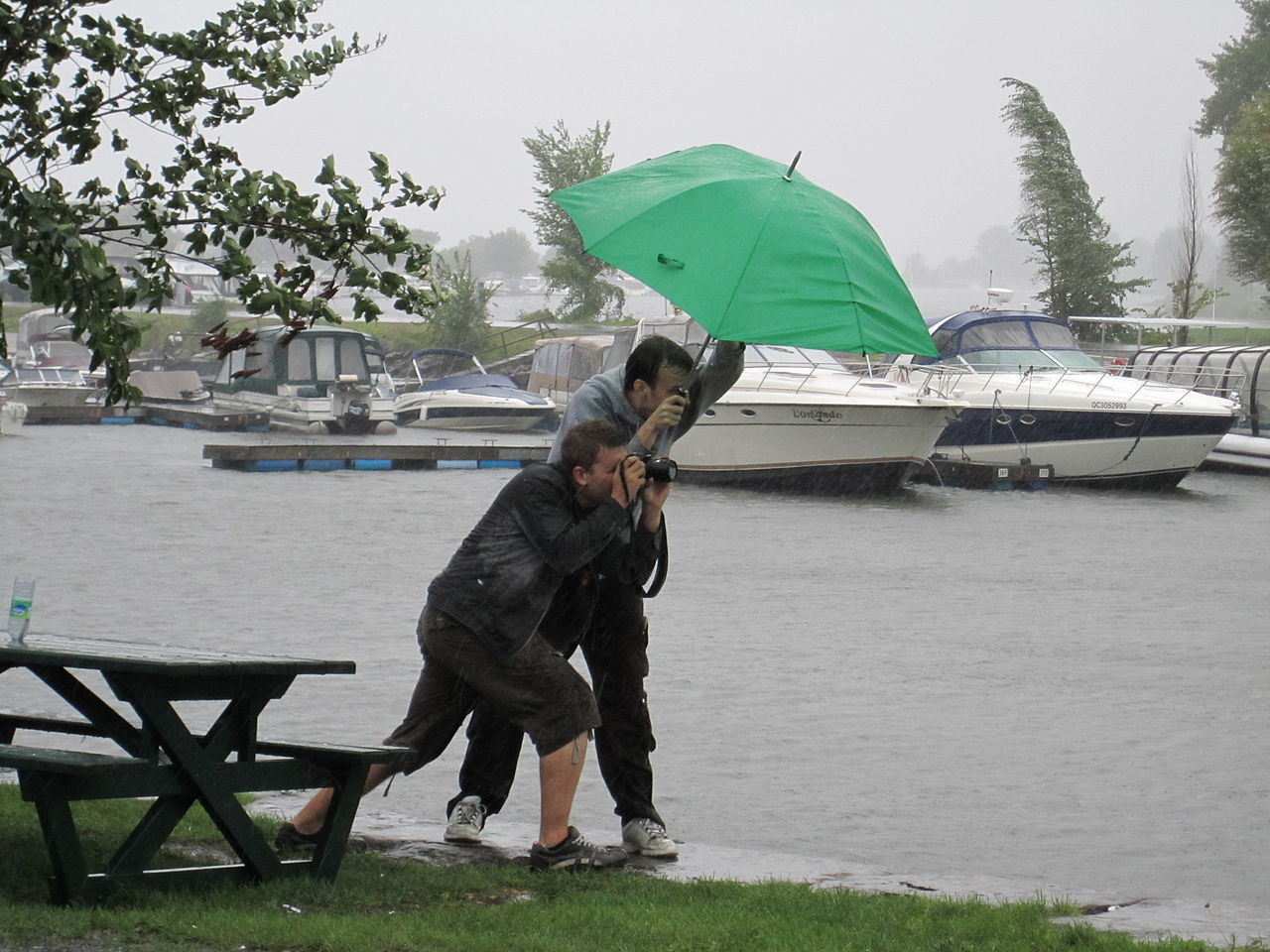 Estimated cost: $14.6 billion
Hurricane Irene basically submerged the North Carolina coast in August 2011 when it produced over 15 inches of rain in popular beach towns, such as Beaufort and the Outer Banks. The water surge combined with winds over 115 mph breached roadways and homes, causing thousands to lose power for days.
Over $250 million was needed just to repair the roadways in New England. As the storm moved north, about 370,000 people were evacuated in New York, and the national guard was activated for assistance. According to Bloomberg, Irene caused 45 deaths.
Next: Hugo drains wallets in South Carolina.
9. Hugo (1989)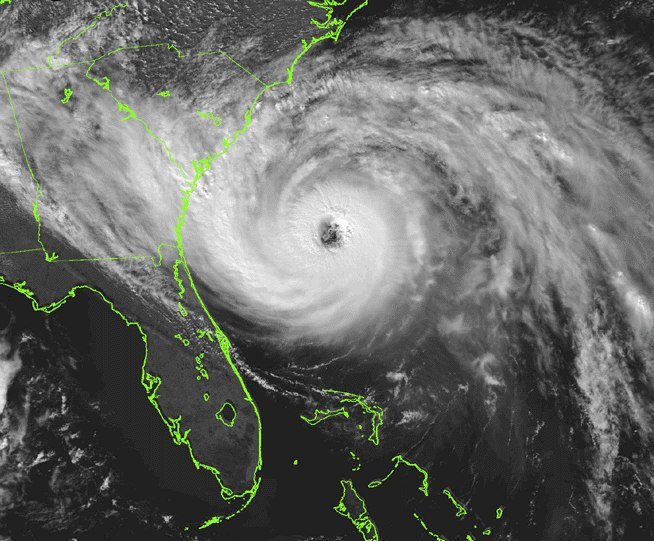 Estimated cost: $17.6 billion
Arriving as a major Category 4 system, Hurricane Hugo inundated South Carolina with record rainfall and monetary damage. Residents felt tropical storm-like winds as far inland as Charlotte, North Carolina. Some spots saw storm tides of 20 feet, which is an East Coast record. At the time, Hugo was said to be the most expensive storm to ever make U.S. landfall. It was responsible for 86 deaths.
Next: Florida can't catch a break with Hurricane Charley.
8. Charley (2004)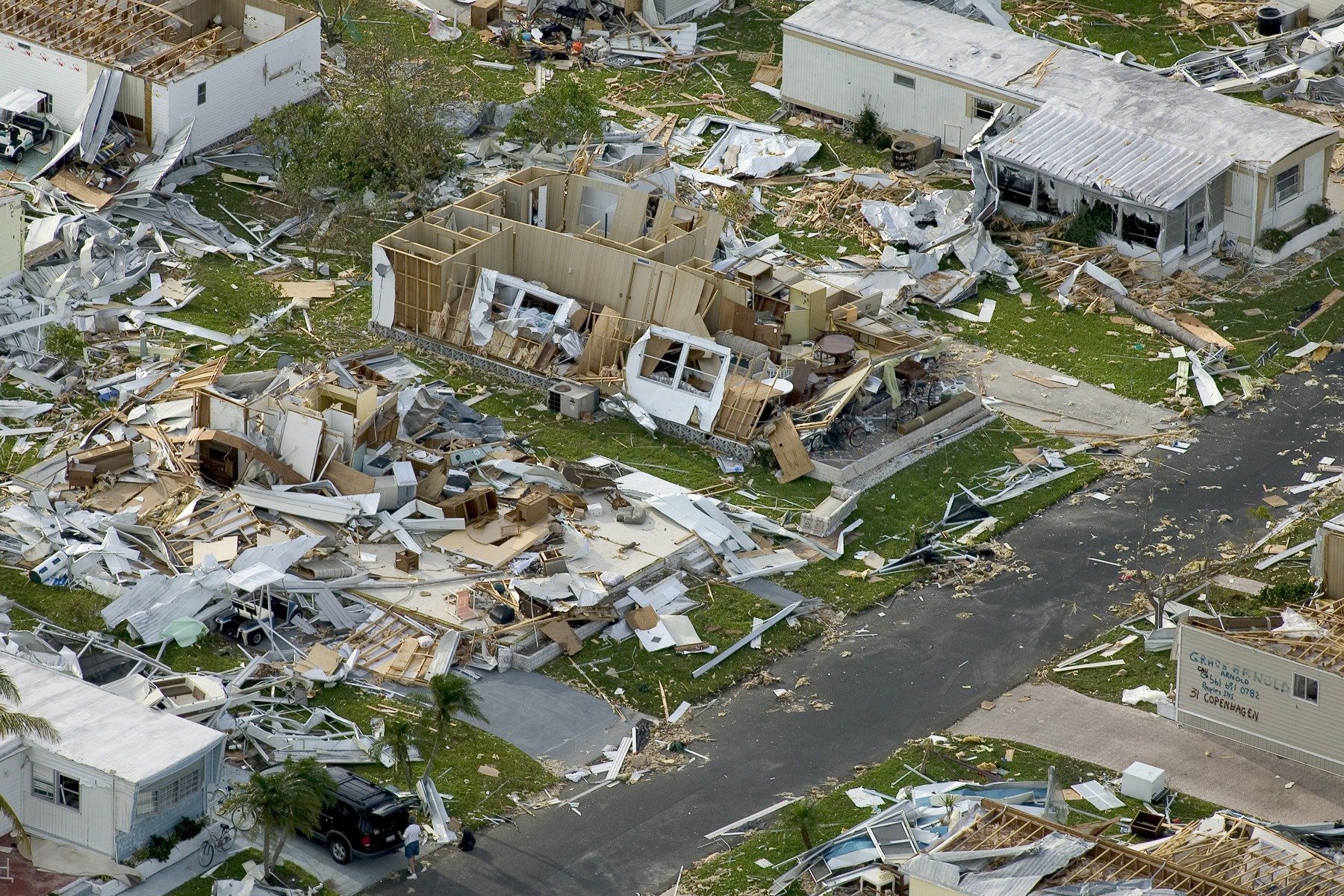 Estimated cost: $20.6 billion
Hurricane Charley hit the Florida coast in August 2004 as a strong Category 4 hurricane with winds near 150 mph. Highly populated areas of Florida, including Punta Gorda and Daytona Beach, were leveled after storm surges demolished homes, schools, and most buildings.
It also made a second landfall in Myrtle Beach, South Carolina, leaving almost nothing in its wake on both Carolina coasts. When considering high winds, tornadoes, and the fact that tropical storm Bonnie had made landfall 24 hours earlier in Florida, Hurricane Charley cost the U.S. billions of dollars and was responsible for 35 deaths.
Next: Hurricane Rita causes panic.
7. Rita (2005)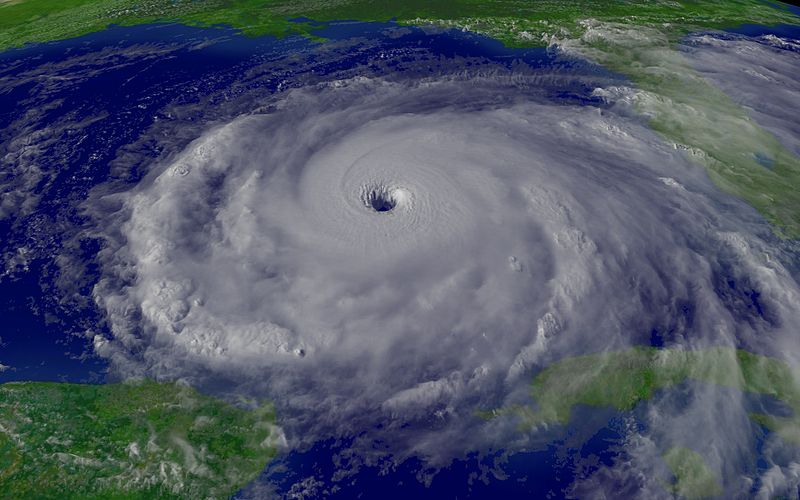 Estimated cost: $23.1 billion
Just three weeks after Katrina made history, Hurricane Rita blew into the Gulf of Mexico as a powerful Category 5 hurricane. It propelled winds of 180 mph and threatened to destroy Texas and Louisiana. Luckily, it made landfall as a Category 3 storm with 115 mph winds.
The storm surge caused flooding of 10 to 15 feet. And Rita brought several inches of rain to towns Katrina already flooded. New Orleans was under a mandatory evacuation, but reports say residents were trapped in traffic jams for hours trying to leave. Ninety tornadoes occurred throughout the storm, and it was responsible for 119 deaths.
Next: Hurricane Wilma blows through Florida.
6. Wilma (2005)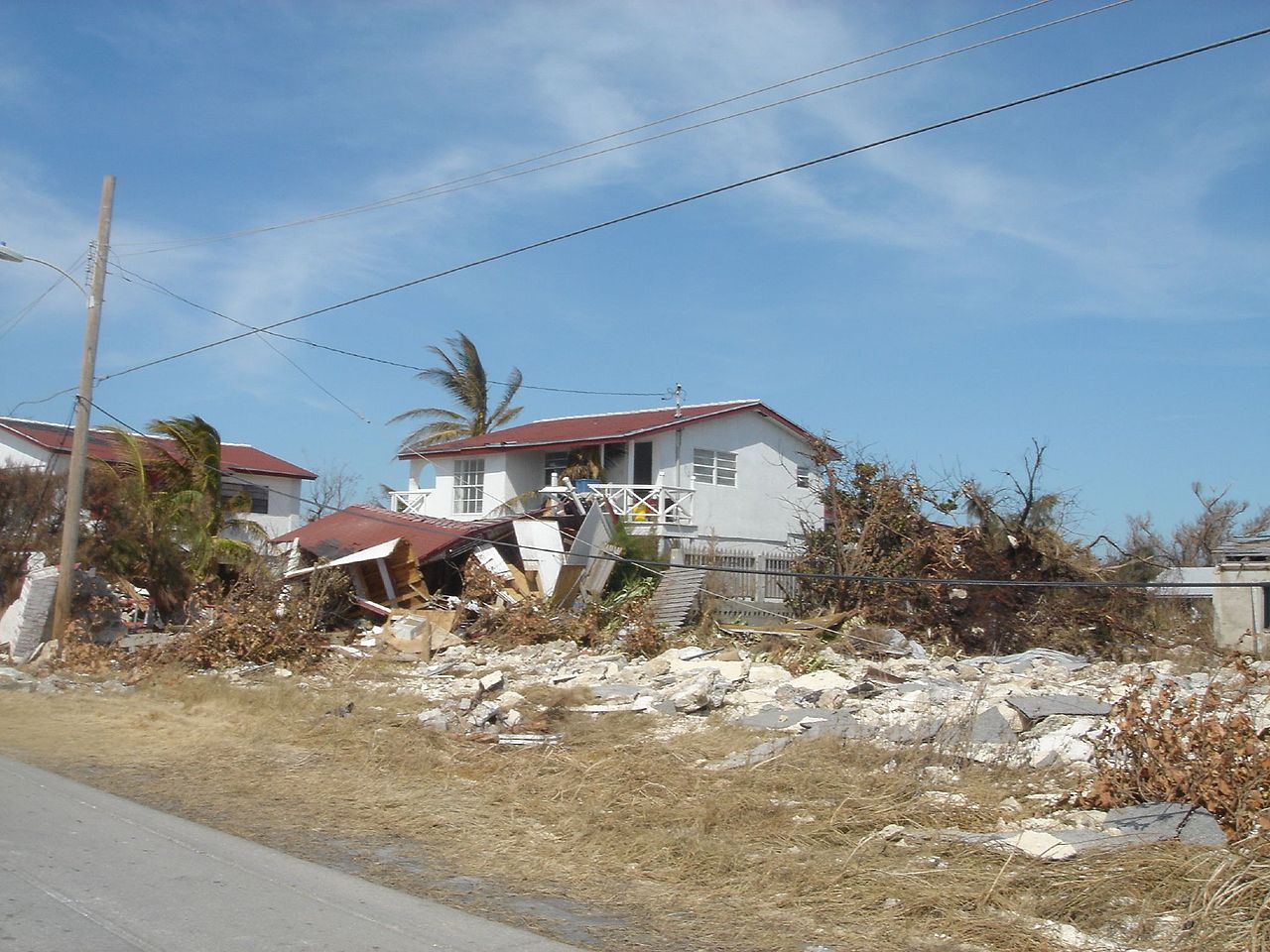 Estimated cost: $23.8 billion
Hurricane Wilma sliced across southern Florida as a Category 2 and 3 hurricane. Although it moved through Florida in less than five hours, it still impacted city infrastructure and left over 6 million people without power for weeks. Economic impact was severe, as most of Florida's citrus crops were destroyed that year. Wilma was also responsible for 35 deaths.
Next: 2004 continues its damaging streak with Hurricane Ivan.
5. Ivan (2004)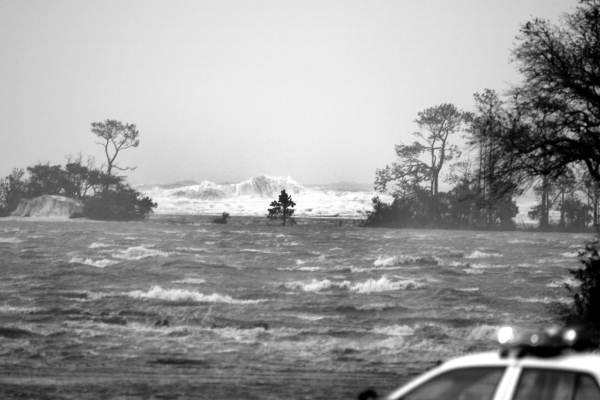 Estimated cost: $26.4 billion
Not to be outdone by its other 2004 visitors, Hurricane Ivan affected people from Alabama to New York. It made landfall in Gulf Shores, Alabama, accompanied by 120 mph winds, torrential rain, and over 100 tornadoes. What makes Ivan unique is it circled back through the Atlantic and hit Louisiana for a second time.
The storm produced 57 deaths, according to Bloomberg, as it continued to rage for 22 days. In addition, it damaged or destroyed over 95% of Grand Cayman Island's buildings, according to the National Hurricane Center.
Next: Ike ruins the seafood industry in Texas.
4. Ike (2008)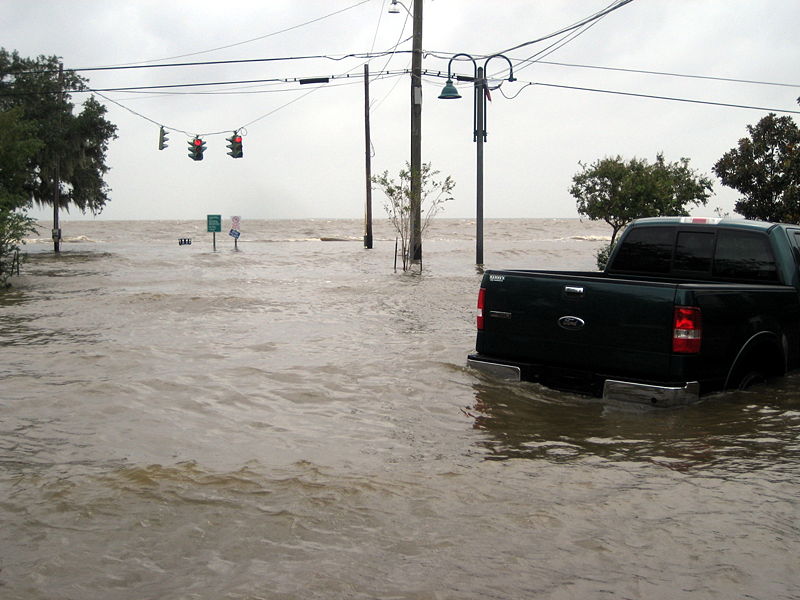 Estimated cost: $33.9 billion
The path of destruction for Hurricane Ike extended far and wide. Tropical storm-force winds were felt 275 miles from center. It made landfall near Galveston Island, Texas, in September 2008 as a Category 2 hurricane with sustained winds of 110 mph. Ike is regarded as one of the worst hurricanes to ever hit the U.S., as massive flooding and property damage destroyed the Bolivar Peninsula in Texas, as well as parts of western Louisiana and Arkansas. People even felt its effects all the way up in Ontario, Canada.
Hurricane Ike is responsible for 112 deaths, according to Bloomberg. It destroyed farmland, livestock, and property. And it hindered the seafood industry in Texas, as the storm surge and wind maimed many shrimp beds and fishing boats.
Next: Hurricane Andrew prompts widespread change.
3. Andrew (1992)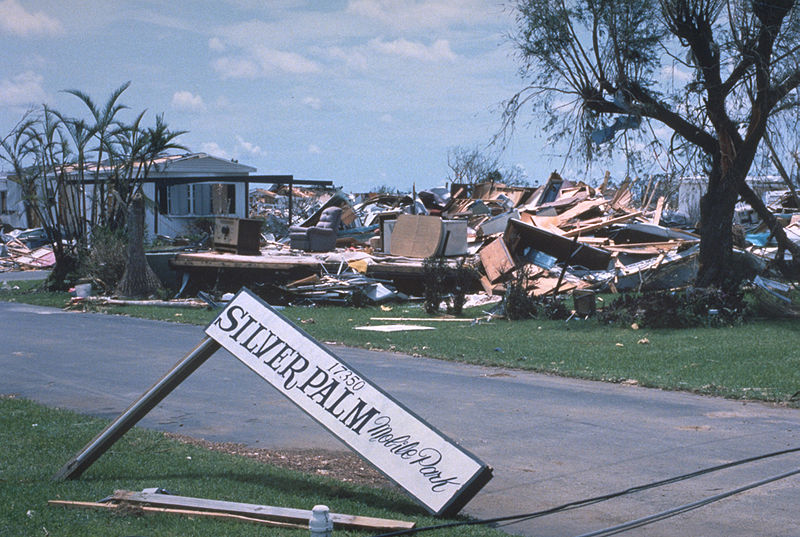 Estimated cost: $47 billion
In 1992, Hurricane Andrew plowed through the Bahamas and Florida as a Category 4 hurricane. It brought with it winds of 170 mph and a 17-foot storm surge. Then, it made a second landfall in Louisiana as a Category 3 hurricane. The storm left such destruction in its wake that the hurricane database retired the name Andrew.
Because of Andrew's extreme impact, insurance payouts for damaged homes were in the billions. Prior to Andrew, Florida residents weren't as concerned with hurricane damage. But this storm's terror changed property insurance and building codes in Florida forever. The storm caused 61 deaths, according to Bloomberg.
Next: Superstorm Sandy ravaged the East Coast.
2. Sandy (2012)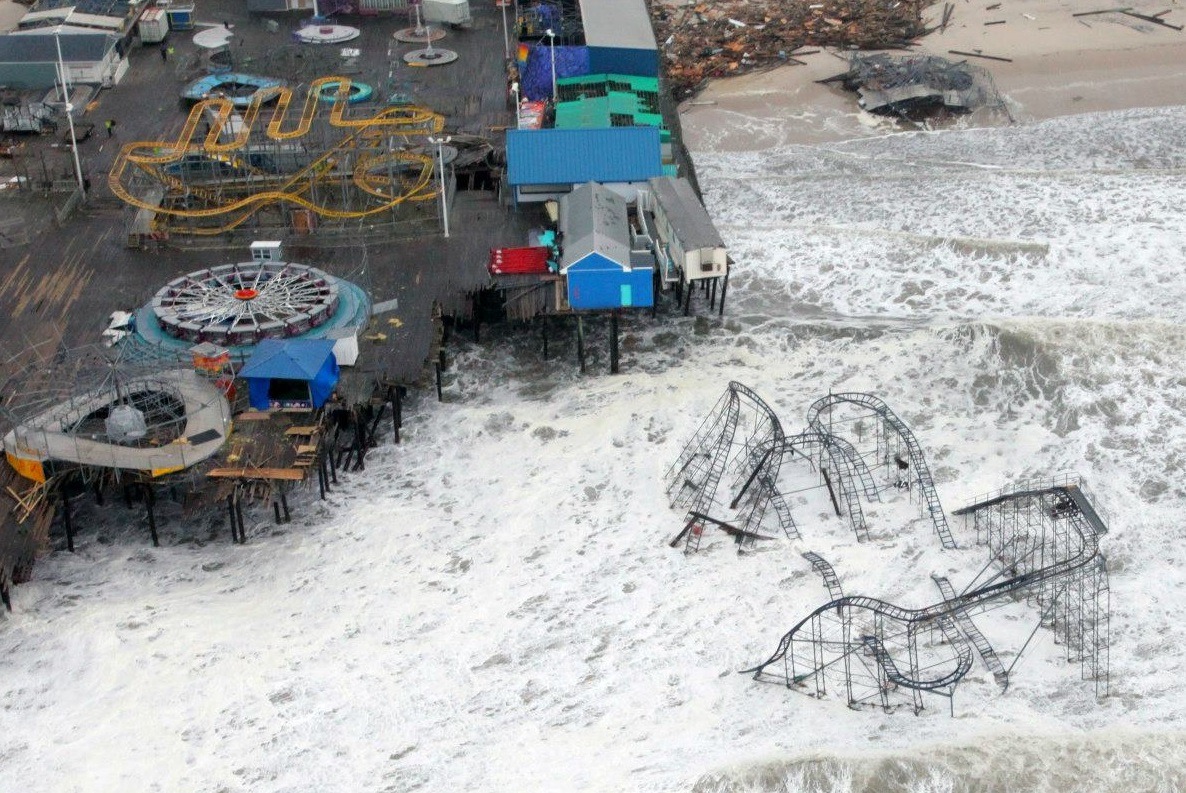 Estimated cost: $68.9 billion
Perhaps one of the most notable disasters is Hurricane Sandy. It made landfall as a tropical storm in the most populated areas of the United States, affecting much of the Northeast. According to Bloomberg, 159 people died as a result of this storm.
Economically, Sandy hung around for months. The New York Stock Exchange closed, as did subways and roadways. New Jersey reported a loss of $950 million in tourism, according to the U.S. Department of Commerce. And New York estimated construction costs of $41.9 billion to repair and replace storm damage in lower New York.
Next: The worst natural disaster in recent history
1. Katrina (2005)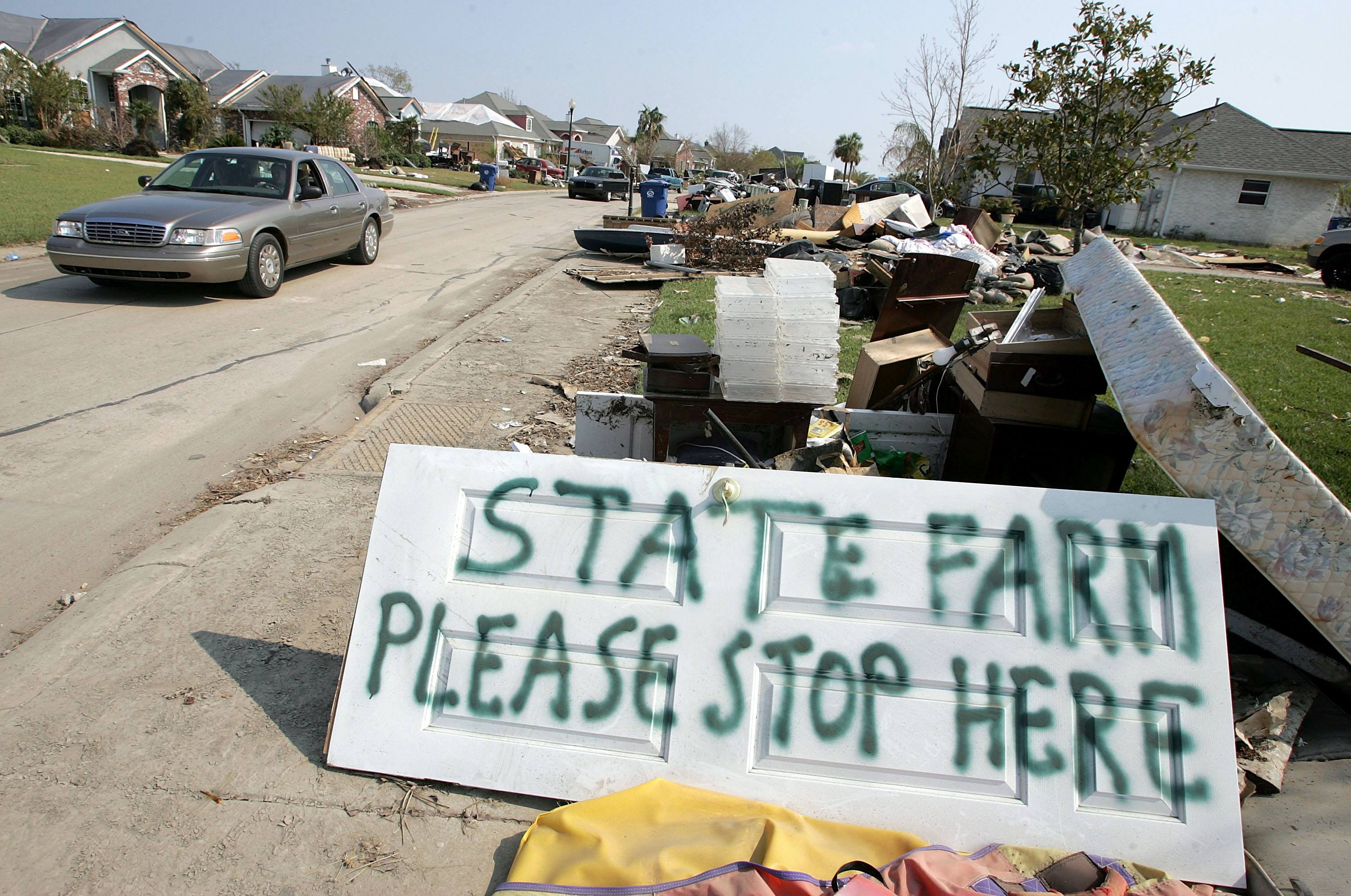 Estimated cost: $156.3 billion
Hurricane Katrina is, without doubt, one of the most catastrophic and devastating hurricanes on record. It's also the costliest, racking up a $156 billion price tag. Katrina brought extreme winds and several inches of rain to Louisiana. Storm-surge flooding breached levees and inundated much of New Orleans. Relief and rescue efforts cost billions of dollars, and the rebuilding still continues today. According to Bloomberg, 1,833 people lost their lives in the storm.
Follow Lauren on Twitter @la_hamer.
More from Money & Career Cheat Sheet: