Exxon Caught in Yet Another Public Outcry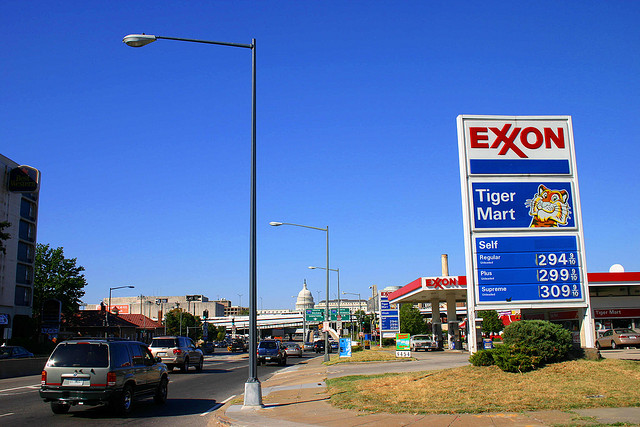 Exxon (NYSE:XOM) has found itself facing public criticism due to the company's position on its anti bias policy and homosexuals. For 14 years, the issue of adding sexual orientation to the company's equal employment opportunity statement has been before shareholders.
The company has been adamant in rejecting it every year though. In fact, last year, Exxon asked the Securities and Exchange Commission to rule that it did not have to keep the proposal on its ballot, but the request was rejected.
Since 2010, the proposal has been backed by New York State Comptroller Thomas P. DiNapoli on behalf of the New York State Employees Retirement System. This is not so unusual because many money managers as a matter of policy vote against these issues. The proposal has gotten as much as 38 percent of votes though.
Exxon Mobil has actually been moving away from the mainstream as other corporations have started changing their position on gay rights. Actually, " 88 percent of Fortune 500 companies have adopted written nondiscrimination policies prohibiting harassment and discrimination on the basis of sexual orientation." according to the Human Rights Campaign.
Furthermore, even though 21 states and more than 160 cities have laws that prohibit discrimination based on sexual orientation. However, these laws are not binding on Exxon Mobil because the Defense of Marriage Act (DOMA) preempts state law. There is a constitutional challenge to DOMA before the Supreme Court though, and the law was ruled unconstitutional by two federal appeals courts.
Exxon Mobil does have policies barring discrimination on the basis of sexual discrimination in countries where it is the law. However, the company has gone to extreme lengths to enact the same policies in the United States. This seems contradictory at a company that many employees has said is very tolerant. The policy continues to be challenged though, and it will continue to get harder for Exxon to adhere to this policy.
Don't Miss: Can Chevrolet Beat Nissan's Leaf On the Pricing Field?