Exxon: Criminal Charges and Same-Sex Marriage Benefits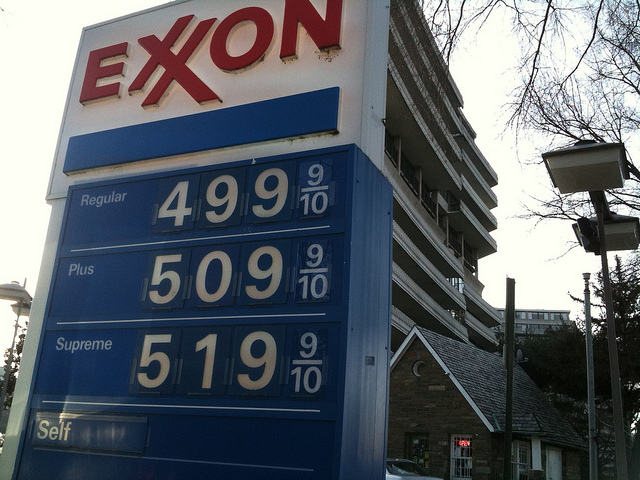 This has been a busy month for Exxon Mobil (NYSE:XOM) in the news. The company had criminal charges filed against it in September for dumping waste from a fracking site in Pennsylvania.
The company has faced bad press as a result of the fracking and illegal dumping issue that has been going on for several years already after it was discovered in 2010. Exxon already had to clean it up and faced civil charges prior to the criminal charges, but another recent announcement is more positive news for the company.
Exxon has announced that it is going to start offering benefits to legally married same-sex couples in the U.S., reports the Huffington Post. The new policy will go into effect October 1st, and it will apply to 77,000 employees and retirees of the company in the U.S.
The way it defines "legal marriage" is a couple that has been married in any state or country where same-sex marriage is legal. If that requirement is met, the employee's spouse will receive benefits next year.
The oil company says that it is following the lead of the federal government when it comes to defining marriage. Exxon has been dealing with a discrimination suit in Illinois regarding same-sex discrimination, says the Huffington Post.
This year, the U.S. Supreme Court struck down DOMA that allowed states to refuse to recognize same-sex marriage that was performed in another state. Additionally, federal agencies have started providing benefits for same-sex married couples.  Thus, Exxon is planning on continuing to follow the federal government's definition, which has been expanding.
Don't Miss: How Does Bill Gross Really Feel About U.S. Sovereign Debt?