Exxon Mobil Gives $500K to Oklahoma Relief and 2 Other Dow Movers to Watch
Exxon Mobil Corporation (NYSE:XOM): Current price $92.40
Exxon Mobil has announced that it will donate $500,000 to the American Red Cross so as to provide disaster relief assistance after the recent tornadoes in Oklahoma and the southwest United States. Chairman and Chief Executive Rex W. Tillerson said, "We extend our heartfelt sympathies to all who have been impacted by the devastating tornadoes. It is our hope that our donation to the Red Cross will help in this very difficult time."  XTO Energy, ExxonMobil's subsidiary, has a sizable presence in Oklahoma with 250 employees in Oklahoma City, McAlester, Ardmore, Elk City, Ringwood and Tyrone. Beyond that, ExxonMobil Chemical Company has a polypropylene films manufacturing plant in Shawnee, which has 340 employees.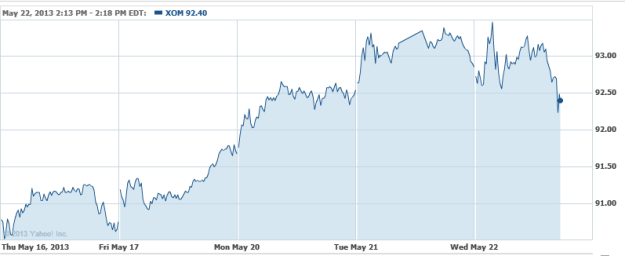 Hewlett-Packard Co. (NYSE:HPQ): Current price $21.24
An Oregon Tax Court judge has decided that Hewlett-Packard's campus in Corvallis was overvalued by the Oregon Department of Revenue on property tax bills from 2008 until 2011, and that might cost Benton County $9.5 million in tax revenue. Department spokesman Derrick Gasperini said that the agency is still reviewing the opinion and has yet to decide whether to appeal by the mid-June deadline. Oregon and Hewlett-Packard Co. placed quite different valuations on the 180-acre site, as the state valued the property at $337 million for the 2010-11 tax year, while the firm said it was worth $204 million.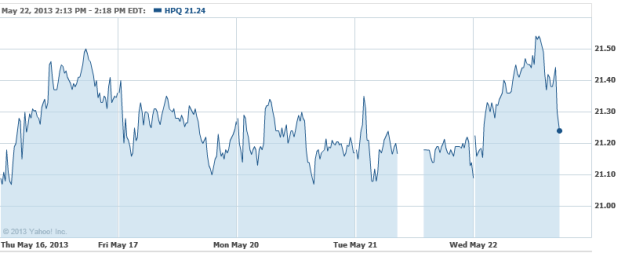 Johnson & Johnson (NYSE:JNJ): Current price $88.85
The company recently won FDA approval for the expansion of Simponi's label, as the agency awarded Simponi approval for the treatment of adults suffering from moderately to severely active ulcerative colitis in case of corticosteroid dependence, or when the patients have not responded sufficiently to or are intolerant to oral aminosalicylates, oral corticosteroids, azathioprine, or 6-mercaptopurine. The label expansion makes Simponi the first and sole subcutaneously administered anti-tumor necrosis factor therapy to obtain approval for the induction and maintenance of clinical response and improvement of endoscopic appearance of the mucosa during induction.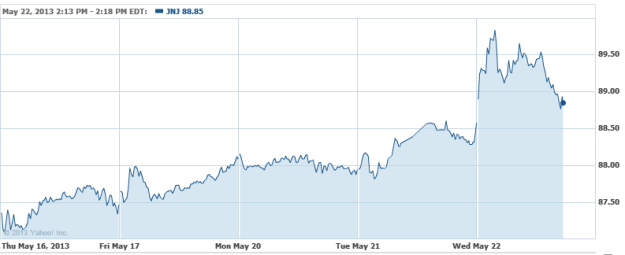 Don't Miss: Are These Companies Rigging Oil Prices?