Exxon Mobil Returns to Madagascar and 2 Other Dow Movers to Watch
Exxon Mobil Corp. (NYSE:XOM): Current price $92.70
Exxon Mobil is returning to the island of Madagascar after four years as it reported that its affiliates in that country have obtained extensions to their output-sharing licenses, permitting exploration activities to once again go forward. The oil giant's declaration of force majeure in 2009 dealt a blow for coup-leader-turned-president Andry Rajoelina, whose action caused a slump in foreign direct investment. Rajoelina signed the extensions in July, according to Exxon.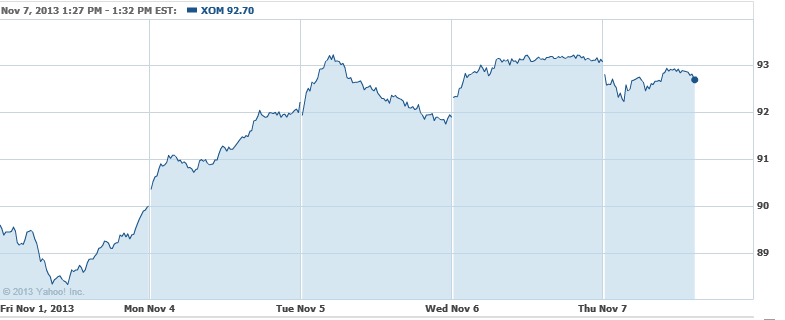 Wal-Mart Stores Inc. (NYSE:WMT): Current price $77.75
Vermont Governor Peter Shumlin along with lawmakers, environmental group leaders, and others announced Thursday that a new accord among  environmental groups, the state and a developer of Wal-Mart stores will allow the retailer to establish a new outpost in the northern Vermont town of Derby, while at the same time obtaining more aid to the state's downtowns. Through the terms, lawmakers will be requested to give a nod to a 30 percent increase in Vermont's $1.7 million downtown and village tax credit program, so as to promote economic development in those areas. The Vermont Natural Resources Council and Preservation Trust of Vermont will now drop opposition to a Wal-Mart store planned for Derby, which is less than 5 miles from the Quebec border.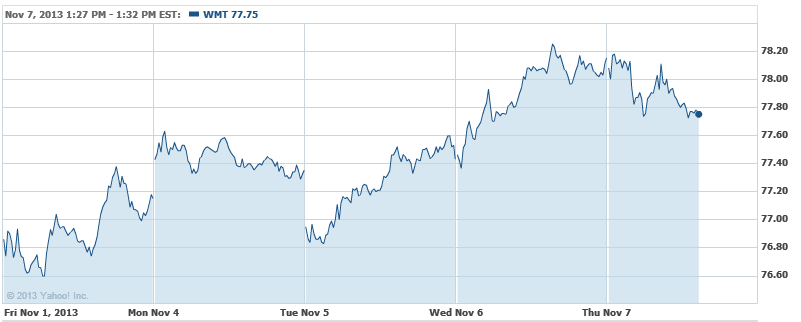 United Technologies Corp. (NYSE:UTX): Current price $108.15
United Technologies Corp.'s United Technologies Research Center has announced that UTRC's PureStorage flow battery energy storage tech has been chosen by industry experts and the editors of R&D Magazine as a recipient of its coveted R&D 100 Award. The division will now listed among the 100 most technologically significant products introduced during 2012. The PureStorage system was selected for a 2013 R&D Award because of its ability to supply safe, energy-efficient, and readily deployable electric energy storage at 5 to 10 times the power density of conventional flow battery cells.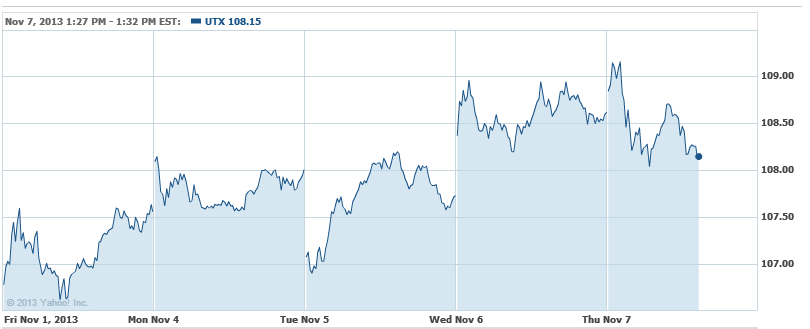 Don't Miss: Here Is How Chesapeake Energy Corporation Has Grown.