Exxon Sues Fox Over the Letter X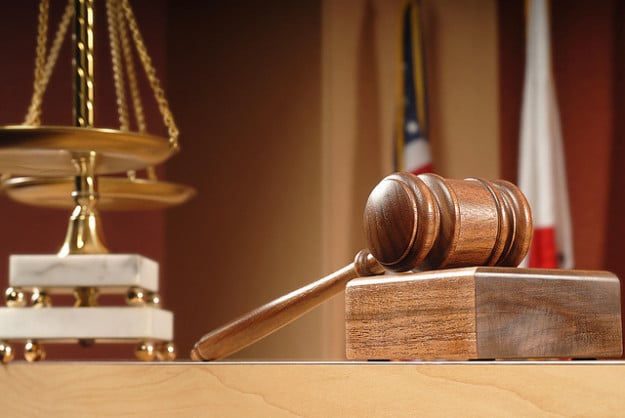 Exxon Mobil Corp. (NYSE:XOM) is suing 21st Century Fox (NASDAQ:FOX) over the company's trademarked interlocking X's, which Exxon says Fox used in the logo of its new FXX cable network.
Exxon is claiming that the FXX logo looks too similar to its own because of the double X's and the way they interlock. The oil company has filed for damages with a U.S. District Court in Houston, Bloomberg reports. Exxon claims that it asked Fox to change the logo, which Fox declined to do.
"ExxonMobil has invested many millions of dollars for more than four decades in advertising and promoting" its double-X logo, the company said in the filing. As evidence, Exxon cited some postings it found on the Internet in which people question whether FXX's logo signifies that it is somehow affiliated with Exxon Mobile.
A spokeswoman from FX Networks fired back at Exxon, saying in an email to Bloomberg that the suit "is entirely meritless." Spokeswoman Julia Henderson continued, "We are confident that viewers won't tune into FXX looking for gas or motor oil and drivers won't pull up to an Exxon pump station expecting to get It's Always Sunny in Philadelphia."
Exxon's decision to sue Fox over the double X may seem extreme, but earlier this year, T-Mobile US (NYSE:TMUS) sued rival wireless carrier AT&T (NYSE:T) over its use of the color magenta, which T-Mobile says it trademarked. AT&T's prepaid service, Aio Wireless, uses a logo in a similar color to T-Mobile's magenta.
"Aio, which — out of all of the colors in the universe — chose magenta to begin promoting no-contract wireless communications services in direct competition with T-Mobile," T-Mobile said in a filing, seen by AllThingsD. "AT&T's subsidiary's use of magenta to attract T-Mobile customers is likely to dilute T-Mobile's famous magenta color trademark, and to create initial interest confusion as to the source or affiliation of AT&T's subsidiary's business."
For now, it remains to be seen how these suits will play out in court. Even though the idea of trademarking color seems a bit extreme, the fact that T-Mobile and Aio actually compete with one another makes the complaint seem more warranted. Why Exxon is so worried about being confused with a television network is not entirely clear.
Follow Jacqueline on Twitter @Jacqui_WSCS
Don't Miss: Shell's Iraqi Oil Field Increases Production.