FAA Calls for Boeing 777 Inspections, Macy's Declares a Dividend, and 3 More Hot Stocks
Boeing Co. (NYSE:BA): The Federal Aviation Authority is calling for enhanced inspections and replacement of some parts on Boeing 777 airliners after some potentially hazardous corrosion of parts relating to the lightning-protection systems found on seven of the aircraft. The FAA contends that "severe corrosion" was found on some relatively young planes, roughly seven or eight years old, the Wall Street Journal reports.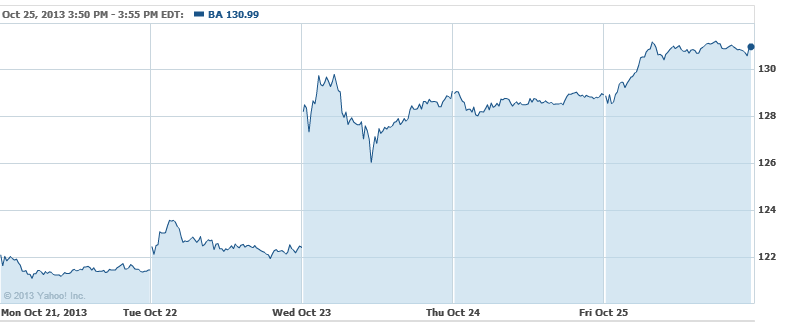 Macy's Inc. (NYSE:M): Macy's has declared a $0.25 per share quarterly dividend, in line with its previous dividends. It has a forward yield of  2.23 percent, and is payable on January 2 for shareholders of record on December 13th. It has an ex-dividend date of December 11.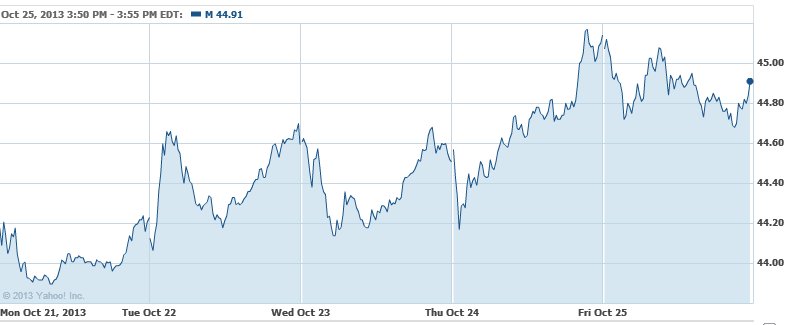 Pandora Media (NYSE:P): Rumors that activist investor Carl Icahn has taken up a stake in Pandora sent the shares up in earlier trading, though they have since simmered. Given that Icahn just made roughly $800 million in profits from Netflix, a stake in Pandora seems like a logical leap, even though Pandora's existing profile doesn't exactly match Icahn's usual targets.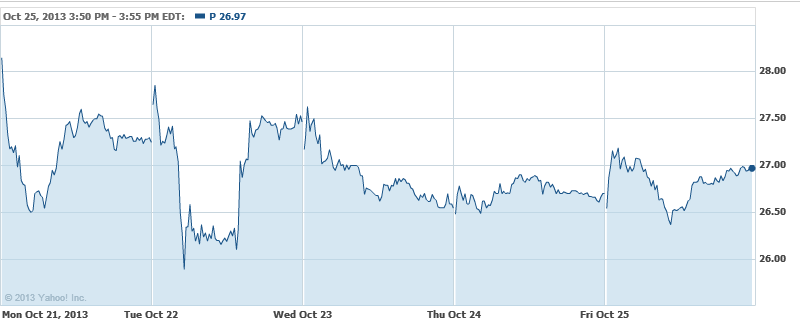 Sirius XM Radio Inc. (NASDAQ:SIRI): Sirius XM shares are tumbling after Goldman Sachs drops its rating on the shares to Neutral from Buy, with a $4.25 price target. Evercore isn't helping matters with a downgrade to Equal Weight from Overweight.

Viacom Inc. (NYSE:VIA): Viacom has announced that MTV will make a full season of a new series available on mobile devices a week before the first episodes airs on TV as the industry works on ways to incorporate the disruptive online streaming force made popular by sites like Netflix. The company says that it's interested in knowing how many app users will come back to the TV once the show airs on television.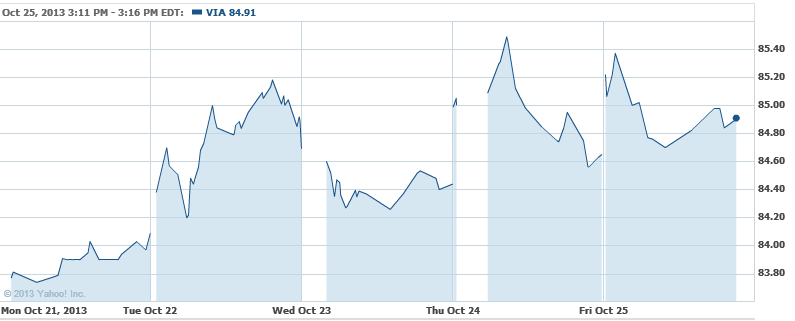 Don't Miss: '50 Shades of Grey' Lands a New Lead.