FAA Responds to Flight Passengers' Phone Addictions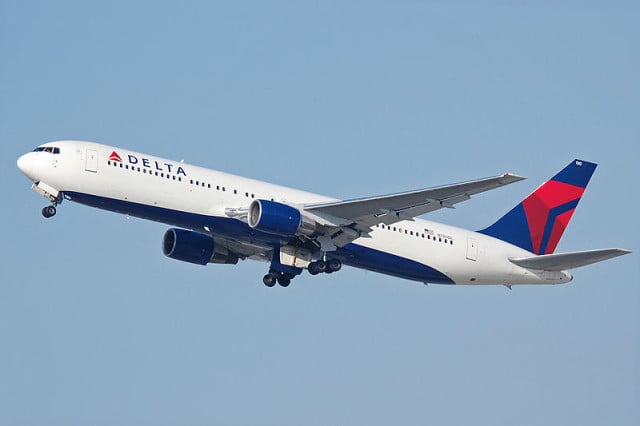 The Federal Aviation Administration announced Thursday that it's loosening restrictions on the use of mobile devices on flights. The new guidelines will allow passengers to use their devices to surf the Web but not make phone calls during taxi, takeoff, and landing on planes that meet FAA standards.
Devices will have to be kept on airplane mode so that calls and text messages cannot be sent or received, but electronics will be able to be used during the entire duration of a flight. The Federal Communications Commission is responsible for the rules regarding phone calls and is maintaining its ban on calls due to concerns about how fast-moving passengers on airplanes would stress cell phone towers.
According to a report from the Washington Post, the FAA has been under pressure to change the rule for some time, as the use of electronic devices during all stages of flight has been found to pose no real safety concerns, and studies have shown that up to a third of passengers either forget to turn off their devices during takeoff and landing or simply disregard the rules anyway. Alec Baldwin was famously kicked off an American Airlines (AAMRQ.PK) flight for refusing to stop playing the popular Words With Friends game.
"Passengers will eventually be able to read e-books, play games, and watch videos on their devices during all phases of flight, with very limited exceptions," the FAA said in its statement, pointing out that implementation of the new standards will vary between airlines. Heavier devices like laptops will still have to be stowed during takeoff and landing due to safety concerns.
Delta Air Lines (NYSE:DAL) has already announced that it will be the first airline to allow continuous use of personal electronic devices during all stages of flight, starting on Friday if FAA approval is given. "All Delta aircraft have completed carrier-defined PED tolerance testing to ensure the safe operation of passenger portable electronic devices during all phases of flight and Delta's plan has been submitted to the FAA for approval," the airline said.
"We believe today's decision honors both our commitment to safety and consumer's increasing desire to use their electronic devices during all phases of their flights," Transportation Secretary Anthony Foxx said in a statement, according to the Washington Post. "These guidelines reflect input from passengers, pilots, manufacturers, and flight attendants, and I look forward to seeing airlines implement these much anticipated guidelines in the near future."
Mobile technology has taken over every spare second of our free time, especially in situations like sitting on an airplane. Now, those addicted to their smartphones and tablets have free rein to use them for work or pleasure, without the agonizing time spent staring at the seat in front of them during takeoff and landing.
Follow Jacqueline on Twitter @Jacqui_WSCS
Don't Miss: American Airlines CEO Is Optimistic About the DoJ Settlement.