Facebook Contributions Scrutinized and 4 Social Media Stocks Seeing Action
Facebook, Inc. (NASDAQ:FB):  Current price $28.14
Facebook has been accused of making financial contributions to charities that independently advise them about child protection. John Carr, a government-appointed executive board member of the United Kingdom's Council for Child Internet Safety, reportedly accused the social network of  "cynical window dressing" in their approach to child welfare. This was after a newspaper revealed that five charities on Facebook's safety advisory board allegedly received "contributions" that could possibly compromise their independence.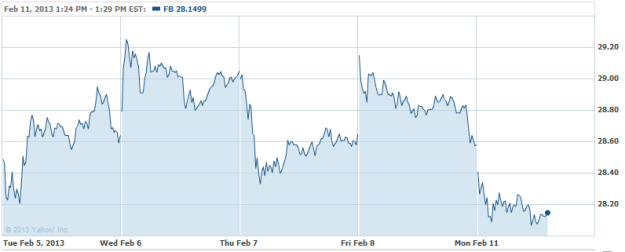 LinkedIn Corporation (NYSE:LNKD):  Current price $156.44
UAE's telecom major Etisalat has tied up with LinkedIn, the world's largest professional network with more than 200 million members, to hire staff. Etisalat plans to transform the way that they drive brand awareness and how they acquire top talent using LinkedIn solutions including LinkedIn's flagship product, Recruiter.
Are these stocks a buy or sell? Let us help you decide. Check out our Stock Picker Newsletter now.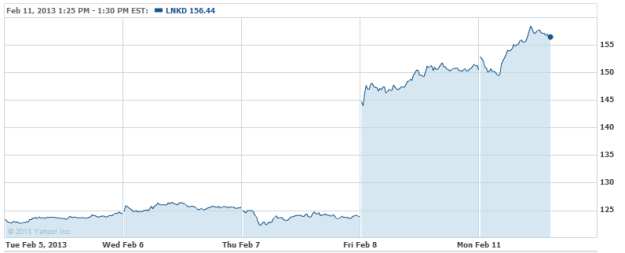 Groupon, Inc. (NASDAQ:GRPN): Current price $5.38
The Shareholders Foundation announced that a deadline to get actively involved in the lawsuit filed on behalf of certain investors in shares of Groupon is coming up on February 19, 2013. This suit covers alleged Violations of Federal Securities Laws by Groupon in connection with certain allegedly false and misleading statements made between May 14, 2012 and November 8, 2012.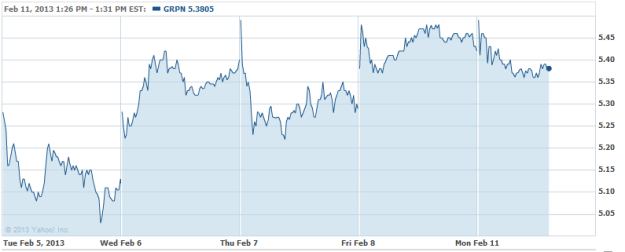 Zynga, Inc. (NASDAQ:ZNGA):  Current price $3.62
Zynga continues to reap the benefits of their glowing fourth-quarter earnings report, shocking investors who expected a loss, with a $6.94 million net gain. The creators of social title Farmville boast 298 million monthly active users.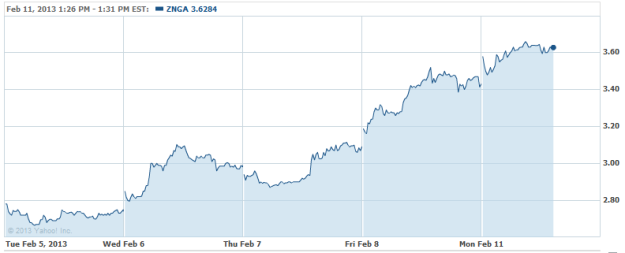 Yelp, Inc. (NYSE:YELP): Current price $21.63
Add Jeremy Stoppelman, Chief Executive of Business reviews for Yelp, to the list of Chief Executive Officers who are willing to work for $1. Stoppelman will take a $1 base salary for 2013, according to information in Yelp's 8-K document filed with the Securities and Exchange Commission. The little bit of take-home pay makes Stoppelman just like Steve Jobs and Mark Zuckerberg, who have also preferred to work for just a buck.

Don't Miss: How Will the News Media Make Money in 2013?