Facebook Explores a Mouse Cursor Ad Targeting System and 2 More Heavily Traded Stocks to Follow
Facebook Inc. (NASDAQ:FB): Current price $49.04
The social network behemoth's Ken Rudin has told the Wall Street Journal that Facebook is testing a system that targets ads based on areas in which users' mouse cursors hover. The system may also detect whether or not mobile users see their news feeds. It's not that this tracking tech is new, but the sheer scale of behavioral data collection would be unprecedented since Facebook has close to 1.2 billion users. However, Rudin acknowledges that there will be no decision on the tech for another "couple of months," and that it may never come to fruition.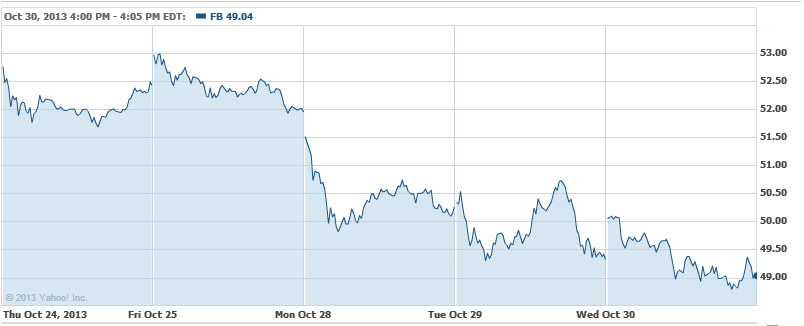 Sprint Nextel Corp. (NYSE:S): Current price $6.94
Sprint reports that it has developed a new wireless tech that could permit it to exceed the wireless data speeds of its competitors. Named Sprint Spark, the "super-high-speed" presently reaches peak rates of between 50 and 60Mbps, but Sprint promises that number will rise as the tech matures. In order to illustrate the progress it is making to that effect, Sprint on Wednesday demonstrated 1Gbps over-the-air speeds at one of its laboratories.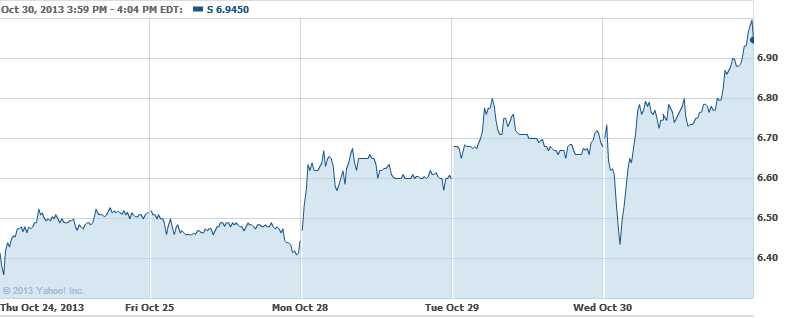 General Electric Co. (NYSE:GE): Current price $26.36
General Electric has announced its 3.2-103 brilliant wind turbine, which produces a 5-percent jump in energy output versus its current model. Building on the impressive performance of General Electric's 2.5-megawatt fleet, the 3.2-103 generates more power for medium-to-high wind speed sites. Having hub height flexibility of 70 to 98 meters, the 3.2-103 aids wind farm developers in generating higher yearly energy production in tip-height constrained sites. The turbine is expected to show special efficiency in The United Kingdom, Turkey, and Ireland.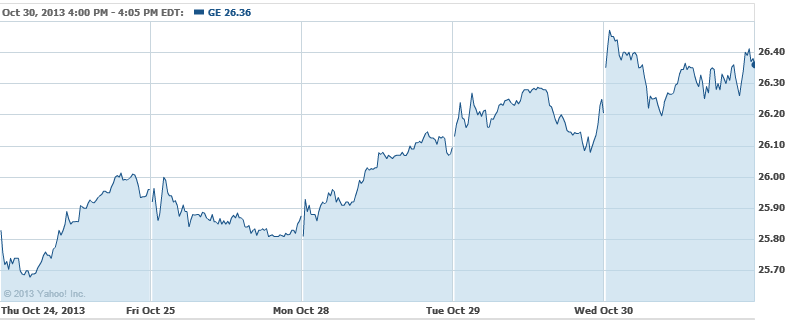 Don't Miss: Here's Why BlackBerry Lunched with Facebook Last Week.