Facebook Gets a Boost, Microsoft Settles With Vringo, and 2 More Hot Stocks
Facebook (NASDAQ:FB): After slogging through trading recently, Facebook finds some needed relief in Jefferies and BMO Capital which initiate Buy ratings for the social network. Jefferies cites valuation creating a favorable risk/reward ahead of the expected July launch of video ads, while BMO's checks reveal that Facebook advertising is still viewed positively. Investors applauded the analysis, sending shares up over 5 percent.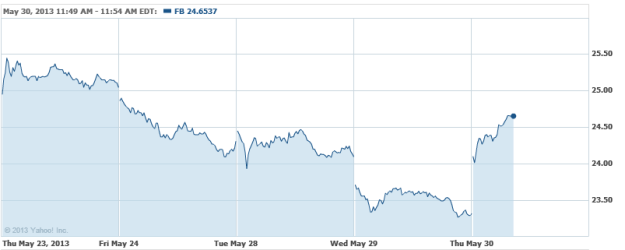 Microsoft (NASDAQ:MSFT): I/P Engine, a subsidiary of Vringo (AMEX:VRNG), has entered into a license and settlement agreement to lay patent litigation that was pending in the U.S. District Court to rest. Share of Microsoft are up marginally on the news, shares if Vringo are up over 3 percent.

Wal-Mart (NYSE:WMT): A study reveals that consumers are tending to lower their standards when shopping for groceries, or lifting up to the premium segment. Either way, the middle market space is being vacated, driving customers to lower-end places like Wal-Mart, or upper end outlets such as Whole Foods Market (NASDAQ:WFM), as the two continue to bite away at sales from more traditional grocery chains.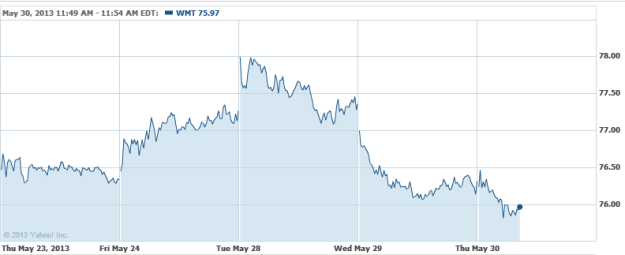 Don't Miss: Analyst: Apple Has Found Supplier Wisdom!