Facebook Hits Snag With Waze, Intel's Stepping On Its Own Toes, and 3 More Hot Stocks
Facebook (NASDAQ:FB): Facebook has run into issues with its purchase of Israeli-based GPS software Waze, as the company wants to keep its Israeli R&D center in the country, with Israeli labor. Facebook would prefer to move the key Waze employees to its U.S. headquarters, but Waze is pushing back. The talks are continuing, but no agreement has yet materialized.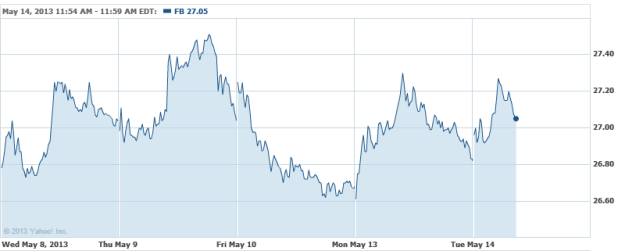 Intel (NASDAQ:INTC): With four cores, Intel's new Bay Trail Atom CPUs will be a remarkable improvement over the current generation — perhaps too good, as the performance of the Bay Trail is strong enough to compete with Intel's Core CPUs, which are far more expensive than the Atom. The question now is whether manufacturers will want to keep up with the new Haswell components, or decide that the more affordable Atom is enough to get the job done.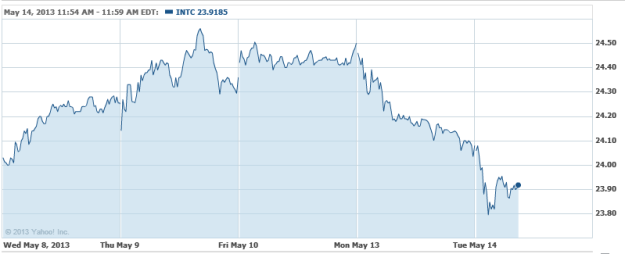 Nomura Holdings (NYSE:MNR): The sliding yen help Nomura holdings reach a record $889 billion in April for retail client assets, showing that securities firms are some of the greatest beneficiaries of Prime Minister Shinzo Abe's economic stimulus efforts. The mark was one that Nomura had not expected for another two years, as the firm saw saw an influx of some $64 billion in assets under management during the month.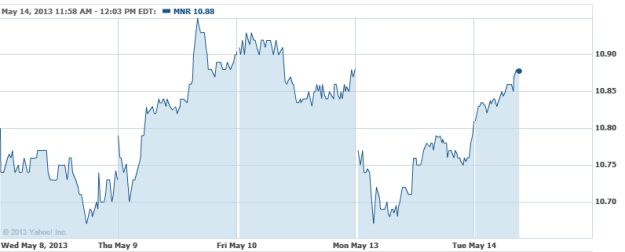 Sony Corp. (NYSE:SNE): Shares of Sony are rallying after billionaire hedge fund manager Daniel Loeb pressured the company to spin off its entertainment division, which is a leading player in Hollywood and has produced some of the largest pop stars and blockbuster movies. Sony responded by saying that the entertainment division is one of the most valuable revenue streams for the company, and is not meant for sale.

Monster Beverage (NASDAQ:MNST): Morgan Stanley has initiated coverage of the drink maker, awarding it with an Overweight rating and a $65 price target.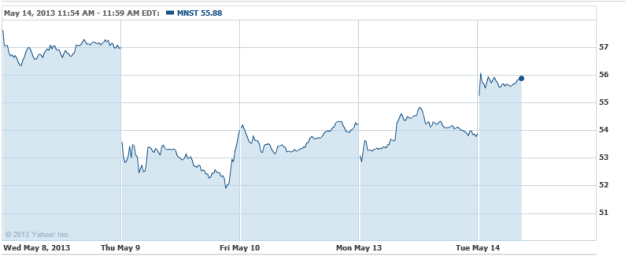 Don't Miss: Is Facebook Home Soon to be Homeless?