Facebook Leadership Questioned and 2 Hot Stocks to Watch
Nokia (NYSE:NOK): Nokia Chief Executive Stephen Elop much choose how to continue with the Nokia Siemens Networks joint venture, The Wall Street Journal reported. Nokia's joint-venture agreement with Siemens AG (NYSE:SI) on Wednesday will present each partner with the freedom to do as it wishes with its stake in the venture without the other party possessing the power of veto.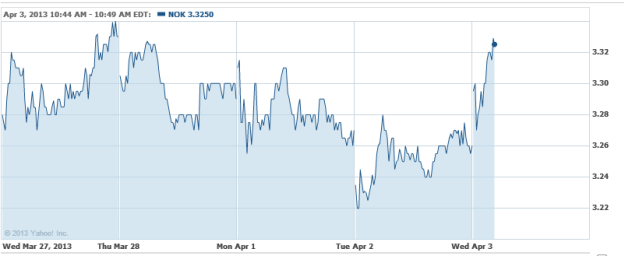 General Electric (NYSE:GE): Paul Browning, the president of General Electric's gas- and steam-powered electrical turbine business, will leave to become chief executive officer of closely held Irving Oil Corp. in Canada, Bloomberg reported. Browning, 45, will be replaced by Vic Abate, who headed GE's renewable energy division. He was responsible for the thermal products unit, part of GE's $28.3 billion power and water arm. Irving Oil CEO Mike Ashar, 58, will retire on April 12 from the company.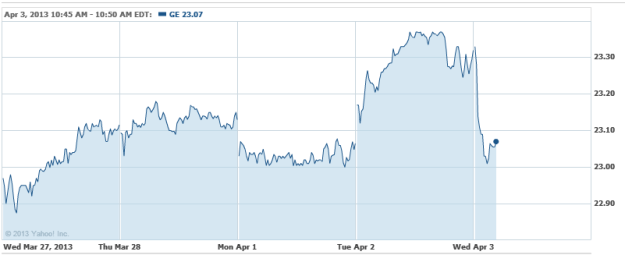 Facebook (NASDAQ:FB): Lee Munson, chief investment officer at Portfolio LLC and author of Rigged Money claims that the company needs to re-evaluate its leadership. "I don' t think Zuckerberg really should be running the company, I think that it would be great if he had Chairman Emeritus [title] and he could go off and take some of his own money and invest," Munson stated to Yahoo Finance, mentioning Zuckerberg's recent venture into the political arena. "I don't think he should be CEO at this point."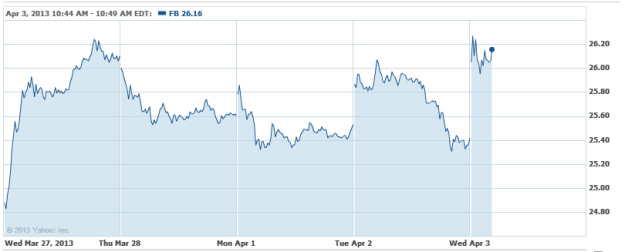 Don't Miss: Did Apple's Apology to China Come With This Awesome Gift?