Facebook Looks To Expand its Home and 2 Other Buzzing Social Media Stocks
Facebook (NASDAQ:FB): The world's largest social media powerhouse is reportedly in talks with fellow computer giants Apple (NASDAQ:AAPL) and Microsoft (NASDAQ:MSFT) about the possibility of bringing Facebook Home to the Windows and iOS mobile platforms, Bloomberg said. "We've shown them what we've built and we're just in an ongoing conversation," Facebook's director of product Adam Mosseri said, referring to discussions with Apple and Microsoft. Unlike Google's (NASDAQ:GOOG) Android, which is open-source, Apple and Microsoft are far more wary of letting third parties play with the iOS or Windows user interfaces.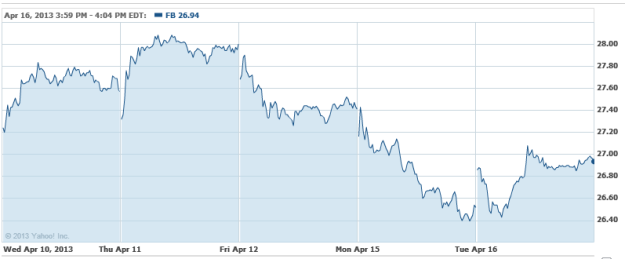 LinkedIn (NYSE:LNKD): National Alliance Capital has opened coverage on LinkedIn, rating its shares a Buy with a $214.02 price target. "We view the company's near-term share price risk/reward profile balancing positive, with expected near-term performance growth and emerging market opportunities, somewhat offset by an exceedingly rich valuation and related market risk," analyst Mike Hickey said. "We would look more favorably on the company's risk / reward profile under $160 per share, where shares could find support in the low $150 per share." He added that he does not see many "realistic" threats to the company.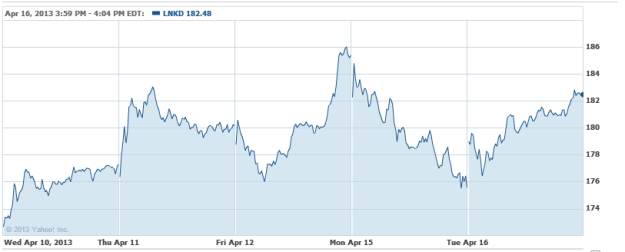 Pandora (NYSE:P): Though it maintains a strong presence in the music streaming market domestically, Pandora has much growth to do internationally. To exploit this weakness, rival firm Spotify will be opening up services in Asia on Tuesday, in Hong Kong, Malaysia, and Singapore. Currently, Pandora can only be accessed in the U.S., Australia, and New Zealand, while Spotify is available in 23 different countries. The British-based Spotify intends to use Hong Kong as a footstool to access mainland China and its wealth of internet users.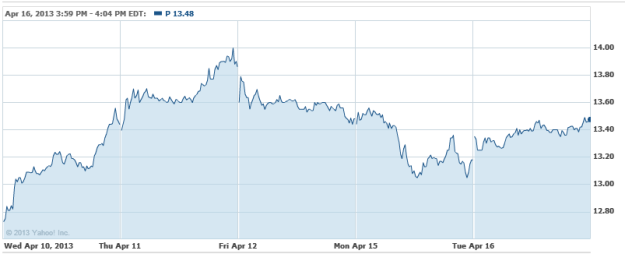 Investing Insights: Will Comcast Continue To Explode?