Facebook & Microsoft Create Fund for Security Research Pay and 2 More Heavily Traded Stocks to Follow
Facebook Inc. (NASDAQ:FB): Current price $49.15
Facebook and Microsoft Corp. said Wednesday that they have created a new fund through which to pay researchers who detect security breaches in widely-used areas of the Internet, part of an continuing effort by tech giants to recruit hackers to work for the good guys. Big internet firms have, for a long time, paid security experts who find vulnerabilities in their own software and then report them. The concept is to remove the problems before malicious hackers exploit the holes.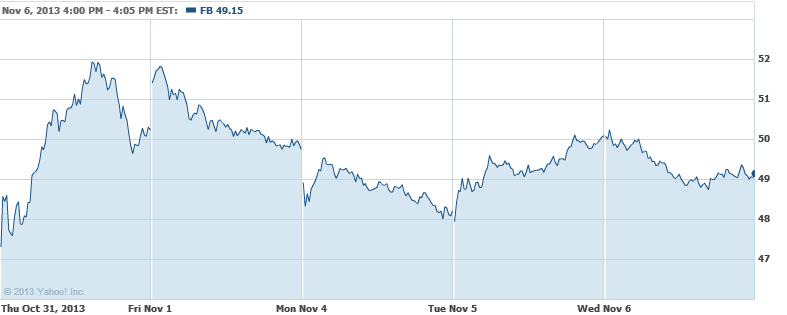 American International Group Inc. (NYSE:AIG): Current price $47.53
AIG will resolve a $274 million lawsuit brought by a former executive who alleged that the insurer refused to pay him during the financial crisis in 2008. The settlement was worked out while a trial was due to have commenced on Tuesday in a federal court in New York, which would likely have reopened the dispute over executive pay at AIG, which was bailed out by the government in the crisis. The executive, Kevin Fitzpatrick, had been president of an AIG real estate division until he exited the insurer in 2009. Fitzpatrick's attorney Sean O'Shea said that the terms of the settlement are confidential, and that, "We're very happy."

Advanced Micro Devices Inc. (NYSE: AMD): Current price $3.32
On Wednesday, AMD debuted the AMD Radeon R9 290 graphics card, marking the most recent addition to the award-winning AMD Radeon R9 Series GPUs, a powerful repertoire of ultimate-class GPUs from AMD. The AMD Radeon R9 290 joins the recently-introduced AMD Radeon R9 270X, R9 280X, and R9 290X graphics cards, which deliver next-generation performance and features for gamers who insist upon the very best. General Manager and Corporate Vice President, AMD Graphics Business Unit Matt Skynner observed that, "With the AMD Radeon R9 290 GPU, AMD cements its position as the provider of ultimate gaming experiences. We deliver on the promise of world-class performance and features with the R9 Series graphics cards."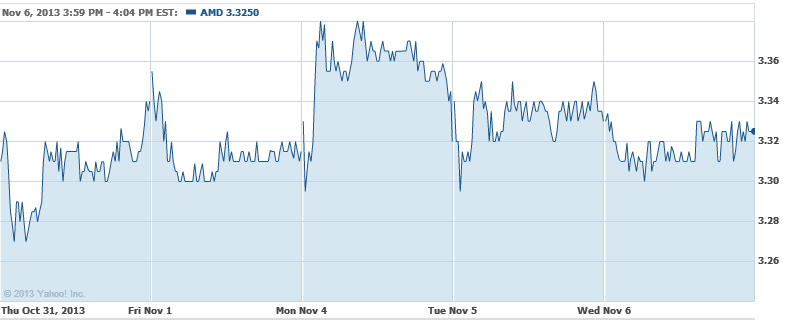 Don't Miss: Is Twitter Making a Mistake with a Higher IPO Price?