Facebook Plans Iowa Data Center and 2 Other Hot Stocks to Watch
Facebook (NASDAQ:FB): Current price $25.93
The Des Moines Register is reporting that Facebook is said to be planning to establish a $1-billion data center project in Altoona, Iowa, citing sources in the statehouse. The project is scheduled to be finished in two $500-million phases. Upon completion, experts opine that the facility will cost $1.5 billion.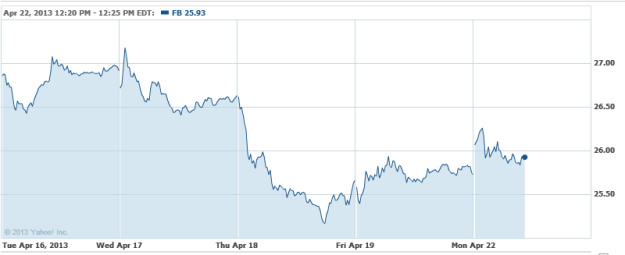 Sprint Nextel Corporation (NYSE:S): Current price $7.15
Sprint and the Swiss-based u-blox, which supplies cellular modem modules and positioning tech, have reported the expansion of their collaboration in support of the former's commitment to the 2-gigabyte (1xRTT) CDMA network. Sprint believes that M2M customers should be permitted to choose or combine 2- , 3- and 4-gigabyte LTE capabilities, depending on their particular needs. The corporation anticipates maintaining its 2-gigabyte network capability for the long term as a part of its overall Network Vision strategy.

Citigroup (NYSE:C): Current price $44.83
Citigroup introduces  OpenAi, which is a specialized array of information delivery and reporting tech in support of the delivery of top solutions for the firm's alternative investment clients. This new technology will allow alternatives managers globally to become more efficient, invest in a more effective way, and lead to better management of operational risk. OpenAi is built on an integrated data management model, and connects clients' trading platforms seamlessly to the group's processing systems, third-party providers, prime brokers, and market data sources.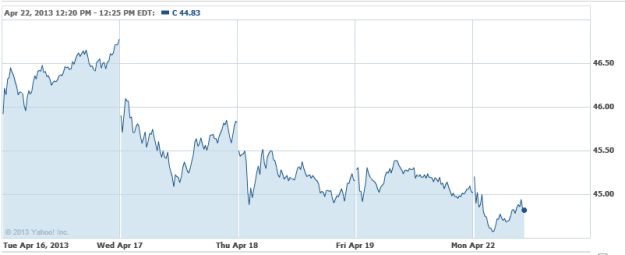 Don't Miss: Facebook and LinkedIn Race to Stay in Place.