Facebook Poised to Delight Investors and 3 Hot Stocks Seeing Action Today
Lennar Corp. (NYSE:LEN):  Current Price: $40.80
Stuart Miller, who is the current CEO of Lennar Corporation, said, "As we head into 2013, we are extremely well positioned to gain market share in a recovering market. We have a strong balance sheet and seasoned management team, and we will continue to benefit from our strategic land acquisitions and new community openings. With a beginning sales backlog value up more than 100% from the prior year, FY13 promises to be another year of strong profitability."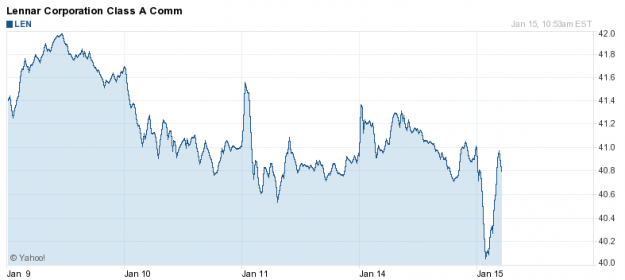 SAP AG (NYSE:SAP): Current Price: $77.76
The company announced its preliminary financial results for Q4 and its full year ended December 31, 2012. Non-IFRS total revenue saw a 14 percent rise year over year and it surpassed 16 billion euro. Non-IFRS software and software-related service revenue saw a 17 percent increase year over year, reaching 13.2 billion euro. SAP AG stated, "2012 was an outstanding year where we set many new records. We continued our double-digit growth momentum and exceeded our revenue guidance. We achieved a breakthrough in the cloud and today SAP is the second largest cloud player in the world. And we overachieved on our SAP HANA revenue ambition, making SAP the fastest growing next generation database company in the market. With our inspired people and our customer-centric innovation strategy we are perfectly positioned to continue our growth momentum in 2013."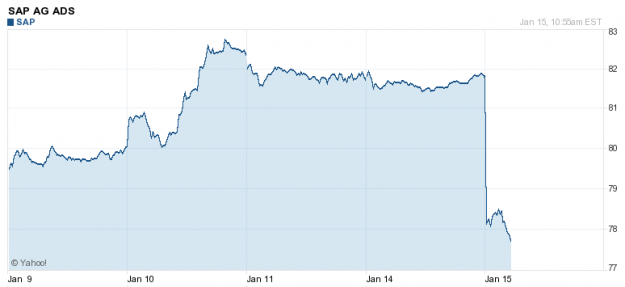 Start 2013 better than ever by saving time and making money with your Limited Time Offer for our highly-acclaimed Stock Picker Newsletter. Click here for our fresh Feature Stock Pick now!
Microsoft Corporation (NASDAQ:MSFT): Current Price: $26.91
Global tablet shipments are expected to reach 170 million to 180 million units during 2013, according to DigiTimes. Industry sources has stated that 7-inch models will probably enjoy higher momentum and tablets set on iOS, and it will take up the majority share in the 9 inch-11 inch segment.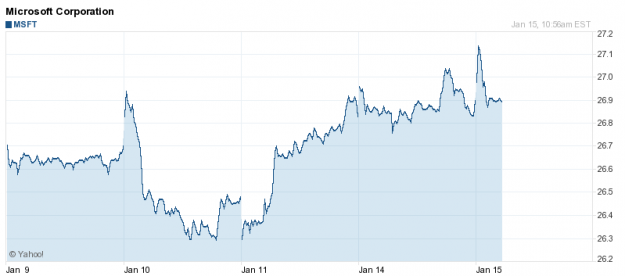 Facebook, Inc. (NASDAQ:FB): Current Price: $31.23
It is possible that the company could "delight" investors via the improvement of its search capabilities and helping users easily discover what products and services their friends like, The New York Times reports. These steps mean that Facebook could possibly replace Google (NASDAQ:GOOG) as the Internet's top search engine, the newspaper adds.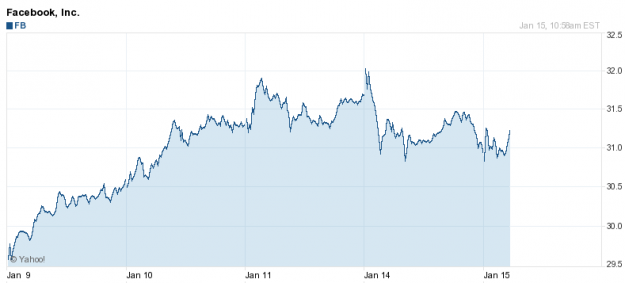 Don't Miss: Lennar Earnings: The Housing Recovery Strengthens.