Facebook Ponders Video Ads and 1 Other Buzzing Social Media Stock
Facebook (NASDAQ:FB): Along with its overhauled news feed, Facebook is looking to spur advertising growth, its core source of revenue. More specifically, CNET is reporting that the social network is looking at auto-playing video ads to jack up revenue. Will they please users? Almost definitely not, as video advertising is seen as some of the more obnoxious variety, but it would help Facebook widen its margins, as the pestering ad channels tend to be far more lucrative. Last year, Facebook brought in $5 billion in ad revenue, although it spent $4.5 billion to get it, leaving plenty of room for its margins to expand.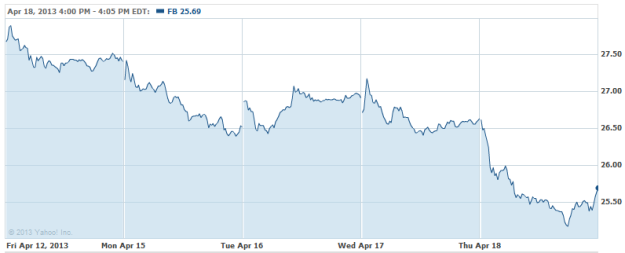 Pandora (NYSE:P): Pandora has been trending on the lower side, after Lazard initiated coverage of the stock with a Neutral rating. Nasdaq is reporting that investors have stayed somewhat wary of Pandora's stock, as over 5,000 puts have been made on the tape by 11:20 AM EST, nearly eight times Pandora's expected intraday put volume. Conversely, about 2,500 calls have been exchanged, and seems like Pandora's bears are betting on a significant pullback in the next few months.

Investing Insights: Where Will Pandora Go Next?