Facebook Pops On S&P 500 Speculation and 2 Other Hot Stocks to Watch
Facebook (NASDAQ:FB): Current price $24.33
Shares are up by more than 5 percent in mid-morning trading, on speculation that Facebook might be added to the Standard & Poor's 500 Index inside of a year. Before Monday, the stock had dropped by 39 percent since the famous IPO in May of last year. Analyst Jordan Rohan at Stifel Nicolaus said that Facebook is likely to join the S&P within the next year, with a similar timeline to that of Google (NASDAQ:GOOG), which was added to index some 18 months after its public market intro in August 2004. Rohan noted in a research report that "inclusion in a major index would significantly broaden Facebook's investor base, providing added liquidity and price support, and the addition would likely cause a near-term pop in the share price," as he upgraded the shares to Buy, together with a $29 target price.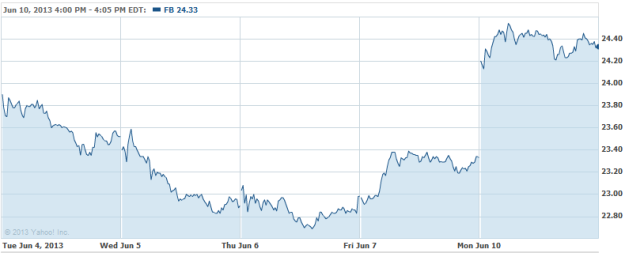 Bank of America Corporation (NYSE:BAC): Current price $13.30
On Monday, Bank of America Merrill Lynch announced the expansion of its Global Transaction Services arm in Canada. This planned growth will allow BofA Merrill to better serve and address the needs of increasing number of clients in the country. The Services team will be led by Hany Naguib, with more than 30 years of experience in the Canadian market. BofA Merrill's Canadian-based team will also include a team of treasury concentrated upon serving small to middle market firms, with its chief, Katie Simpson based in Toronto.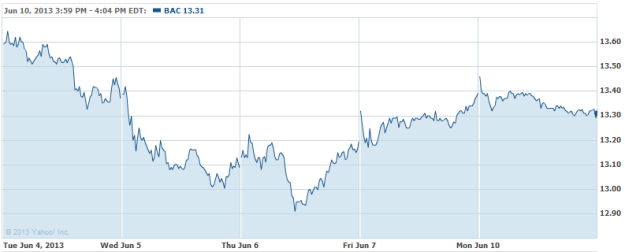 Micron Technologies (NASDAQ:MU): Current price $12.95
Late Friday, Micron's planned purchase of the bankrupt Japanese chipmaker Elpida Memory seemed to move closer to finalization after a crucial deadline passed without a legal challenge. Creditors in the United States had until 4 p.m. on Friday to oppose the request by Elpida to have a Bankruptcy Court in Delaware issue orders that would enforce its restructuring, said court records. Key to the restructuring is the proposed sale to Micron for around $2.1 billion, which will form the second-biggest maker of memory chips on the planet.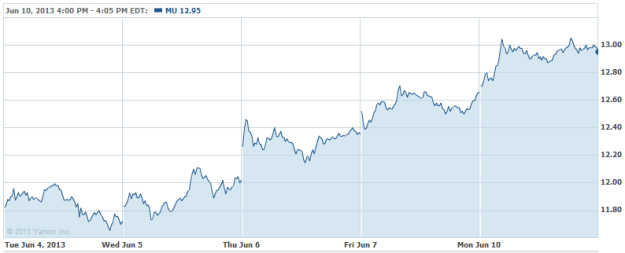 Don't Miss: 5 Reasons Why Yahoo is the Next Google.