Facebook Probe: Here's the SEC's Fresh Update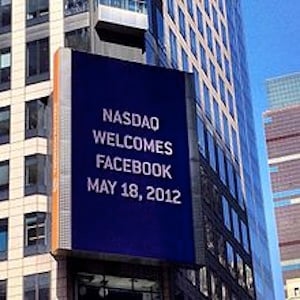 Facebook (NASDAQ:FB) received a bit of good news Friday on a subject that has been ominously hanging like a proverbial piano above the social networking company's head. The Securities and Exchange Commission (SEC), which is in the midst of an ongoing investigation into Facebook's methods of disclosure prior to its May 17 IPO, said that it so far has found no signs of any wrongdoing.
The SEC initially launched its probe after the price of Facebook's shares plummeted dramatically following the highly anticipated public offering. SEC officials claim the probe was prompted only by suspicions roused by the stock drop, not any formal allegations of foul play on Facebook's part. Shares in the company were initially offered at $38, but are now trading at half that value.
Catalysts are critical to discovering winning stocks. Check out our newest CHEAT SHEET stock picks now.
So far the SEC's search has not yielded any evidence of Facebook withholding material information from investors, but the probe will continue as the SEC team hunts for signs of pre-IPO behavior that could have hurt future shareholders. One hot subject is whether Facebook, or sales persons associated with the underwriters for the IPO deal, tipped off wealthy investors to stay away from the stock, while encouraging smaller, private ones to buy.
However, if the SEC does ultimately find Facebook's disclosure records to be clean – and Friday's news was a positive step in that direction – it will become a major winning point for Facebook, which is currently embroiled in over 40 lawsuits involving the IPO.  Plaintiffs in those suits are primarily investors who were hurt when the stock collapsed and contend that the company's bankers provided illegal selective disclosure to analysts regarding the status of Facebook's mobile applications.
Don't Miss: Facebook's Rivals: Thanks for the Talent!