Facebook Showing Improved Engagement, Tesla Eyes Production Ramp, and 3 More Hot Stocks
Facebook (NASDAQ:FB): May Comscore data released on Tuesday night suggested an uptick in overall engagement, according to JPMorgan, which has kept a Buy rating with $35 price target on the social network's shares. The company gained market share (to 21 percent, up from 19 percent) in mobile usage, to the detriment of its competitors. "Competing services are having only a modest impact on Facebook and higher mobile usage is driving continued share gains."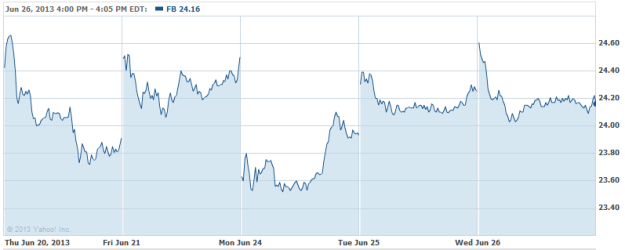 Tesla Motors (NASDAQ:TSLA): While criticized by many as being a boutique car maker with a limited audience, Tesla CEO Elon Musk is determined to make sure the EV maker is a mainstay. Musk anticipates that Tesla will ramp up its production to 200,000 units per year within three or four years. This year, the company aims to deliver about 21,000 units. Musk sees Tesla currently moving into its "third growth phase," which will lead to significant declines in sales prices along with a boost in overall shipments.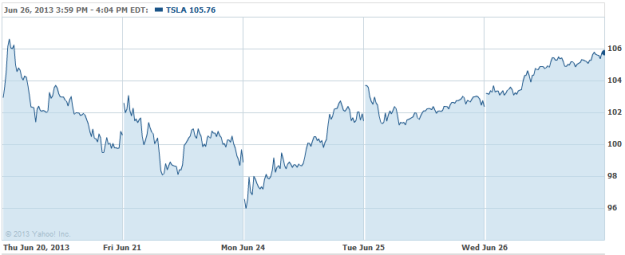 General Electric (NYSE:GE): GE Capital has completed a $25 million debt financing contract in the form of a senior secured term loan facility for Navidea Biopharmaceuticals (NYSEMKT:NAVB). "We are proud to provide Navidea with this critical capital as they advance their pipeline candidates toward regulatory approval and commercialization in these important medical areas," said Anthony Storino, Senior Managing Director of life sciences finance at GE Capital, Healthcare Financial Services.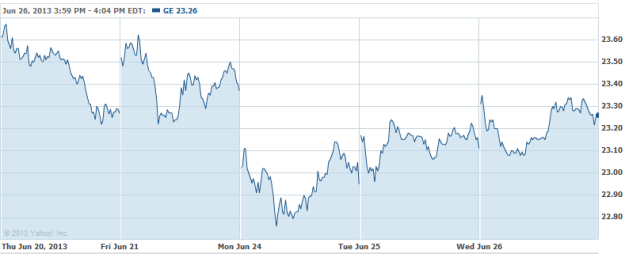 Pandora Media (NYSE:P): Tuesday's gains have carried over, as shares are up in excess of 6 percent as The Verge reports that the streaming service is in talks with both music labels and artist groups about resolving royalty disputes that have painted a rather negative image of the company. Pandora paid $0.11 per stream last year, and is set to pay $0.13 per stream next year and $0.14 per stream in 2015. An op-ed in USA Today by Pink Floyd drew significant attention to Pandora's backdoor attempts to lower overhead.