Facebook Slims Ad Ops, Tesla Bets on China, and 3 More Hot Stocks
Facebook (NASDAQ:FB): Facebook has found that more may not be better, at least when it comes to advertising. The company has spent the last couple of years launching product after product, but is now looking to scale down its ad operations down to make things simpler for the advertisers, and halve its 27-strong product line. "What we want to do is take the guesswork out of the process," says a Facebook product manager.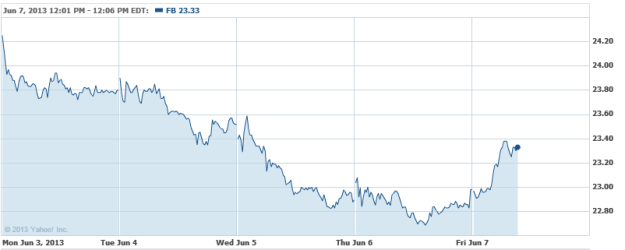 Tesla Motors (NASDAQ:TSLA): Despite some concerns about infrastructure support and price points, Tesla is going ahead with its plans to open a store in China. Although the climate is becoming increasingly friendly for electric vehicles in the country, the company's success is not assured in the region.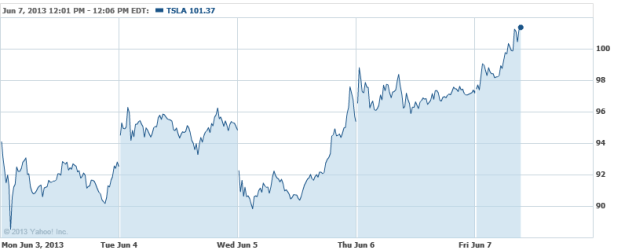 Flow International Corporation (NASDAQ:FLOW): Shares of Flow sunk out of the gate after a trading halt following its fourth quarter report, as its board announced that it's exploring some strategic options — including a potential sale — to get the company's costs reigned in amid an uneven market. UBS is staying on as an advisor in the process.

BHP Billiton (NYSE:BHP): The mining company is aiming to reduce its annual capex to $15 billion in the next two to three years, down from an estimated $22 billion this year and $18 billion for 2014 according to new CEO Andrew MacKenzie. Although Chinese economic growth may be slower than in previous years, but it's off of a high base and will result in strong demand for the commodities BHP produces, he adds.

UBS AG (NYSE:UBS): French authorities have broadened their tax probe on the Swiss bank, and has now placed the firm under formal investigation. The case revolves around whether UBS offered potential French clients investments that prosecutors allege were designed to evade taxes. The formal investigation designation implies that there is "serious or consistent evidence" at hand.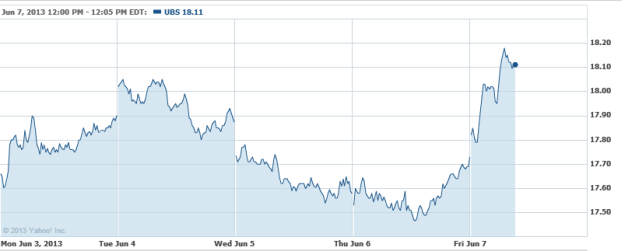 Don't Miss: 3 Hot Stocks for Summertime Fun.