Facebook Slips on Raymond James Downgrade and 2 Other Hot Stocks to Watch
Facebook Inc. (NASDAQ:FB): Current price $50.70
Shares have touched as low as $50.40 Monday after analyst Aaron Kessler at Raymond James lowered his rating on the stock to Outperform from Strong Buy. In a research note, Kessler commented that his action was primarily due to valuation. However, he also increased his price target on Facebook from $38 to $56 per share.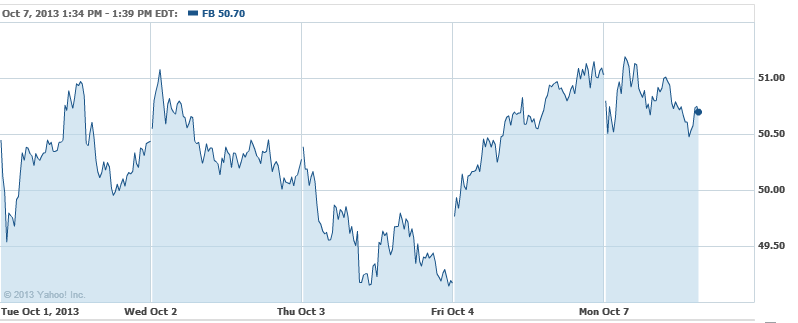 Advanced Micro Devices Inc. (NYSE: AMD): Current price $3.89
On Monday, AMD reported that Verizon is deploying SeaMicro SM1500 servers for its new global cloud platform and cloud-based object storage service, whose public beta was recently announced. The SeaMicro SM15000 server connects hundreds of cores together in a single system using a small part of the power and space of traditional servers. To enable Verizon's next generation solution, tech has been taken one step higher, as Verizon and AMD co-developed additional hardware and software technology on the SM15000 server that provides unforeseen performance and best-in-class reliability supported by enterprise-level service level agreements.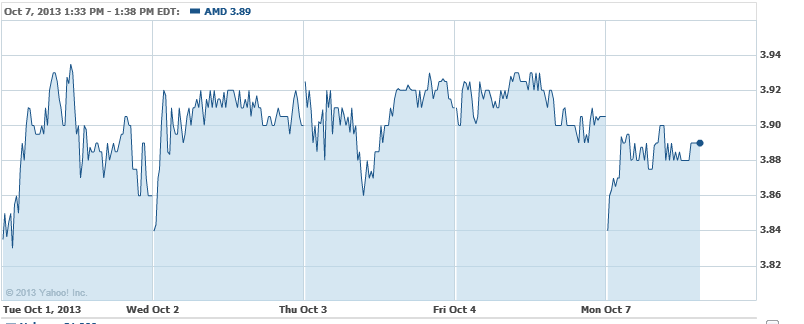 Alcoa Inc. (NYSE:AA): Current price $7.88
Alcoa shares were downgraded Monday from Overweight to Equal Weight because of lower aluminum price forecasts by Morgan Stanley analysts, also on Monday. The price target was also lowered from $10 to $9 per share. Beyond that, analysts slashed the earnings-per-share forecast for 2015 by 50 percent to 25 cents and cut 2015 forecasts by 47 percent to 40 cents due to lower aluminum & alumina prices and lower spot aluminum premiums, which are partially offset  by lower upstream costs.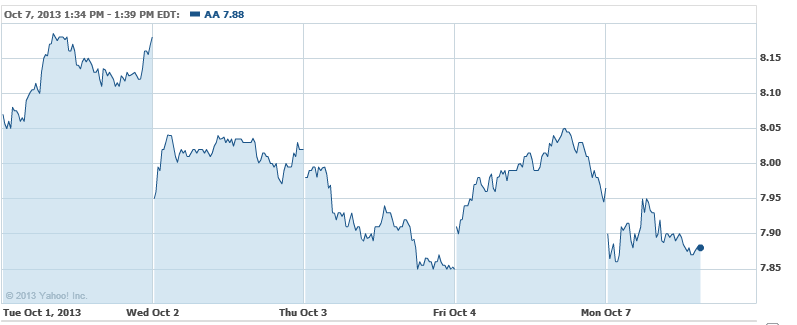 Don't Miss: Will Apple Beat the E-Book Verdict on Appeal?