Facebook Snaps Up Onavo, Estimates on Wells Fargo Reduced, and 3 More Hot Stocks
Facebook (NASDAQ:FB): Facebook has purchased Onavo, a Tel Aviv-based startup that builds mobile applications designed around mobile application data intelligence. The terms of the deal were not disclosed, though AllThingsD reports that Facebook will be acquiring both talent and products with the purchase. Among its offerings, Onavo builds Count, which monitors the data used on a smartphone, as well as Extend, which shrinks the amount of information downloaded in order to maximize a person's data plan.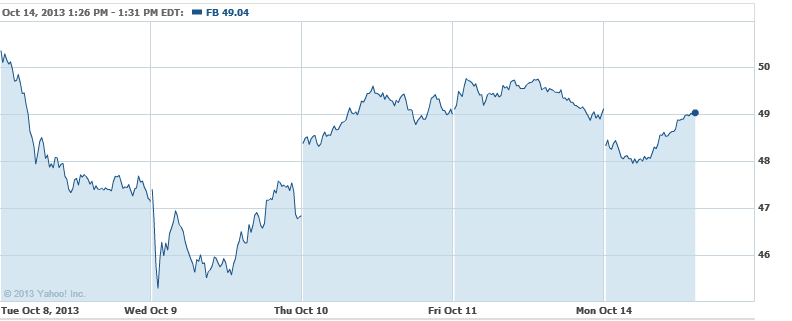 Wells Fargo & Co. (NYSE:WFC): Jefferies analyst Ken Usdin has cut his 2014 and 2015 earnings per share estimates on Wells Fargo by a 10 cents each to $3.95 and $4.15, respectively, after the bank's earnings report. Usdin cited greater net interest margin compression and a higher expense starting point as the big reasons for the reductions, but added that "better credit quality [makes] up some of the difference."

Amazon.com (NASDAQ:AMZN): A new report is suggesting that U.K. retailers could be primed for the best holiday season since 2007, a trend that could potentially benefit Amazon quite well, as online sales in the region are expected to increase by 12 percent, to 11.6 billion pounds (around $18.5 billion).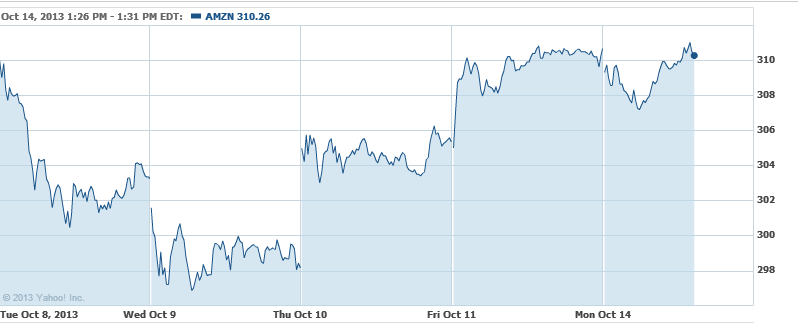 Whirlpool Corp. (NYSE:WHR): Whirlpool shares are feeling a hiccup on a report from Cleveland Research, which said that Whirlpool's sales have slowed in the past 30 days; shipments are seen as being up 5 percent to 7 percent over September of last year, compared to August's 15 percent.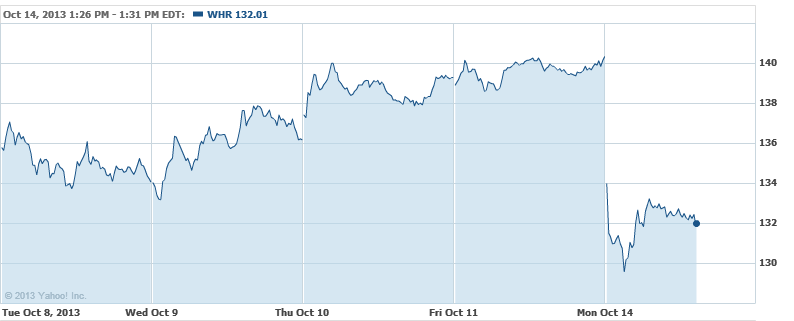 Merck & Co Inc. (NYSE:MRK): Twin downgrades have pushed Merck shares down, albeit slightly, as Bernstein moves the stock to Market Perform from Outperform with a price target of $50; Barclays brings Merck shares to Equal Weight from Overweight.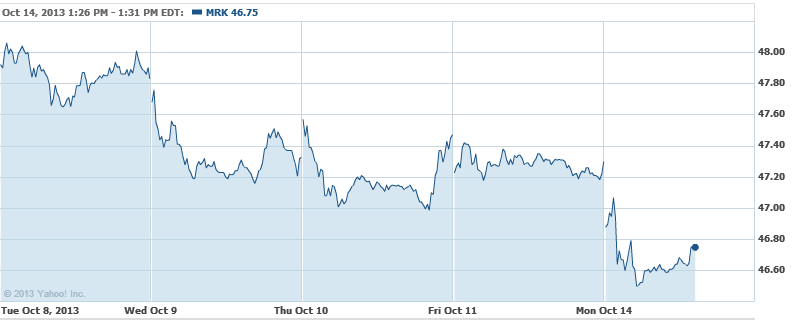 Don't Miss: Facebook Acquires Onavo: Lofty Goals and Cold Hard Cash.