Facebook Takes Out the Hated Sponsored Stories and 2 Other Hot Stocks to Watch
Facebook (NASDAQ:FB): Current price $23.34
At long last, Facebook is killing the much disliked "Sponsored Stories" ad format inside Facebook which made it appear that users were endorsing a product when they most assuredly were not. For now, the firm is consolidating and simplifying its 27 ad formats, which will result in cutting them by more than half. The worst aspect about Sponsored Stories was that they could not be turned off or kept private; that little problem eventually turned into a class action lawsuit that was resolved when Facebook agreed to allow users to opt out of Sponsored Stories. Reuters reports that the litigation might have cost the firm over $100 million in lost revenue.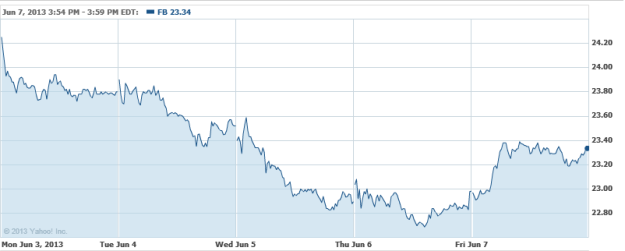 Pfizer (NYSE:PFE): Current price $28.33
Pfizer will work jointly with the biotech company CytomX Therapeutics in the development and commercialization of a new generation of targeted antibody therapeutics, known as Probody-drug conjugates. The partners will employ CytomX's Probody platform to develop safer and more effective antibody-drug conjugates, with the aim being to combine cytotoxic agents with masked Probodies that are activated only in a disease microenvironment. Through the terms, Pfizer will have exclusive rights to develop and commercialize select PDCs, and both parties will runpreclinical research together with Pfizer assuming responsibility for the development and potential commercialization of any chosen PDCs.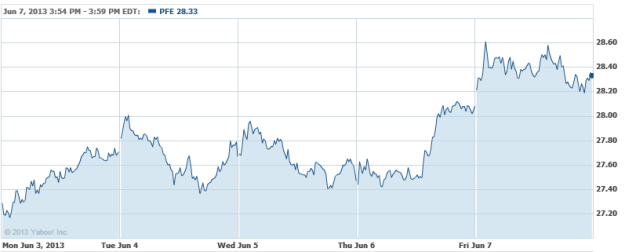 Rite Aid Corporation (NYSE:RAD): Current price $3.02
On Friday, Rite Aid announced that it has begun a debt refinancing transaction which would extend the maturity of a portion of its outstanding indebtedness and also reduce interest expense. The refinancing transaction is comprised of a cash tender offer for any and all of Rite Aid's $500 million aggregate principal amount of 7.5 percent Senior Secured Notes due 2017, with the proceeds from a new $500 million second lien term loan, alongside available cash and/or borrowings through Rite Aid's revolving credit facility.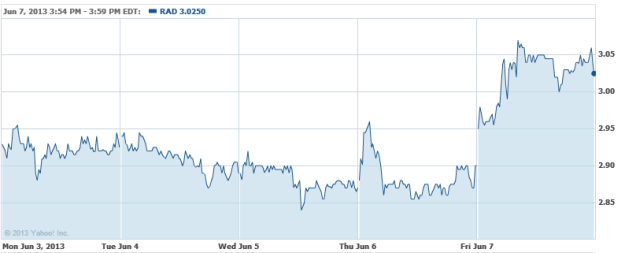 Don't Miss: Facebook is a Lean Mean Advertising Machine.