Facebook to Release Tracking App and 4 Social Media Stocks Seeing Action
LinkedIn Corporation (NYSE:LNKD):  Current price $125.93
A new survey by Bullhorn, a 14-year-old Boston company that makes technology products for employers and recruiters, shows how powerfully LinkedIn Corporation still dominates the world of job search and recruitment. Bullhorn just released the results of a poll of 1,848 staffing professionals who reported, among other things, on how they use social media when they are hunting for job candidates.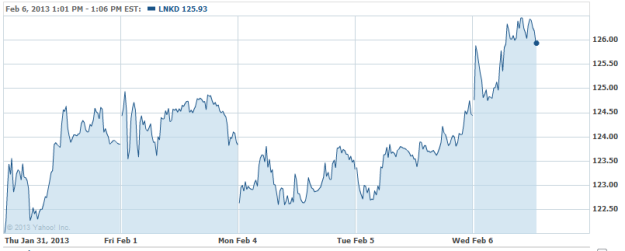 Groupon, Inc. (NASDAQ:GRPN):  Current price $5.34
Levi & Korsinsky announced that a class action lawsuit has commenced in the United States District Court for the Northern District of Illinois, on behalf of investors who purchased Groupon, Inc. stock between May 14, 2012 and November 8, 2012.
Are these stocks a buy or sell? Let us help you decide. Check out our Stock Picker Newsletter now.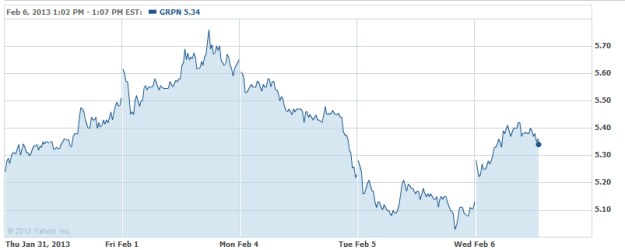 Facebook, Inc. (NASDAQ:FB):  Current price $28.83
The social networking giant will release a new mobile app that will allow a user's location to be tracked, even when the phone is not being used. The location app is designed to allow Facebook users to find friends in the area.

Pandora Media, Inc. (NYSE:P): Current price $11.59
Listener hours for Pandora Media, Inc. during the month of January was 1.39 billion, an increase of 47% from 952 million during the same period last year. Shares of total United States radio listening for Pandora in January was 8.03%, an increase from 5.55% at the same time last year. There were 65 million active listeners at the end of January 2013, an increase of 38% from 47.6 million during the same time period last year.

Zynga, Inc. (NASDAQ:ZNGA): Current price $3.02
Zynga's Chief Executive Officer, Mark Pincus, told the Wall Street Journal that their focus this year is "doubling down on our best franchises and investing profits in research and development on mobile. We are being careful how we give guidance and for the rest of the year, we are hoping that investors look at the longer term opportunity in social gaming."

Don't Miss: Why Did Zynga's Weak Earnings Report Push Up Shares?