Facebook Wins Victory Against German Watchdog and 3 Social Media Stocks Seeing Action
Facebook, Inc. (NASDAQ:FB): Current Price: $28.23
The company was victorious in a court battle against a German privacy watchdog who claimed the company's policy requires users to register with their real names, according to the Associated Press. The watchdog stated that it would appeal the court decision and that the the ban on fake names is a breach of German privacy laws.

LinkedIn Corporation (NYSE:LNKD): Current Price: $161.79
Filling open positions hasn't been easy and often requires posting a job on national job site. In regards to job search sites, respondents to a recent Dayton Business Journal poll were mixed on which one offered the best referrals. The site Indeed.com scored the highest results at 25 percent, LinkedIn (18 percent) followed in second, and Monster.com came in third (16 percent).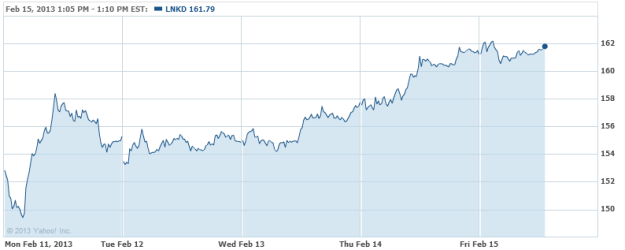 Groupon, Inc. (NASDAQ:GRPN): Current Price: $5.95
The company found itself in a new position for hedge fund manager Tiger Global during Q3. The hedge fund decided to raise its stake in the company significantly one quarter later. Groupon now accounts for over $315 million worth of Tiger Global's 13F capital after a 9.9 percent stake was reported in a 13G filing last November. Since the details have been made public, Groupon's stock price has returned 99 percent.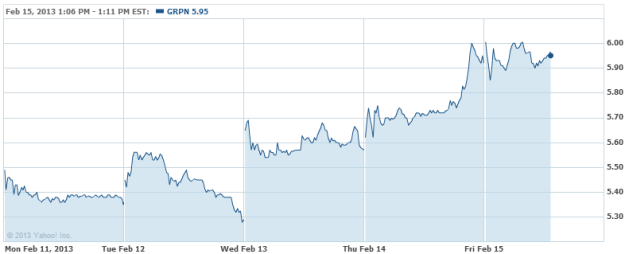 Zynga, Inc. (NASDAQ:ZNGA): Current Price: $3.23
According to a poll conducted by social game maker Zynga, 30 percent of Words With Friends players claim that they've used the chat feature on the games to flirt with their opponent.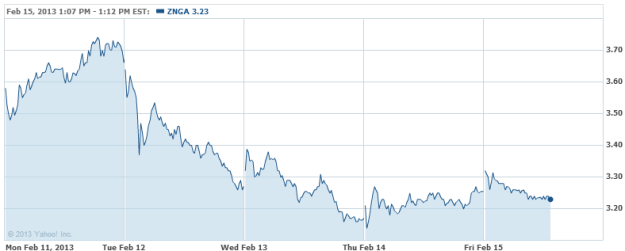 Don't Miss: Facebook Finally Gets This Break.