Facebook's Downgrades and Corporate America's Bad Reputation: Market Recap
The markets were mixed on Tuesday. Earnings continued to come in strong on average, but there wasn't enough love to go around and the Nasdaq missed out.
At the close: DJIA: +0.34%, S&P 500: +0.16%, NASDAQ: -0.17%.
On the commodities front, Oil (NYSE:USO) climbed 0.39 percent to $97.41 per barrel, rising in part due to an announcement by the U.S. Energy Information Administration indicating that a rapid increase in North American supply may not be enough to keep gasoline prices in check, as demand expectations were revised upward. Gas prices are expected to peak at $3.73 in May.
Precious metals were up, with Gold (NYSE:GLD) climbing 0.15 percent to $1,651.60 per ounce after hitting a five-week low on Monday. Silver (NYSE:SLV) gained 0.65 percent, rising to $31.11 per ounce. The yield on the 10-year T-Bill climbed 0.014 points to 1.978 percent.
Here's your Cheat Sheet to today's top stock stories: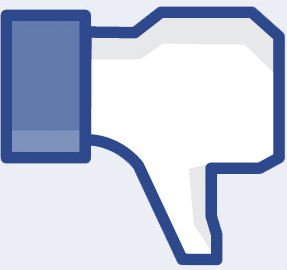 Facebook (NASDAQ:FB) closed the day down 3.15 percent after getting hit with downgrades from analysts at Sanford Bernstein and BTIG. The downgrades followed a series of ratings revisions that came immediately following the company's fourth-quarter and full-year earnings reports, which revealed that costs were escalating much faster than revenues… (Read more.)
Dell (NASDAQ:DELL) could be in for a long struggle to go private. CEO Michael Dell secured a $13.65 per share buyout deal, but the PC-maker's largest shareholder — Southeastern Asset Management at an 8.44 percent stake — said it was looking for something closer to $24 per share… (Read more.)
Amazon (NASDAQ:AMZN) landed itself a minor victory over Disney (NYSE:DIS), Apple (NASDAQ:AAPL), and Google (NASDAQ:GOOG) as the e-commerce giant placed first in the reputation-ranking Harris Poll. The other companies occupied ranks two through four, respectively… (Read more.)
Cisco (NASDAQ:CSCO) will report its fiscal second-quarter earnings after the markets close on Wednesday, and analysts are looking for just 1 percent year-over-year growth. Topeka Capital Markets analyst Brian White took a moderate view of how well the company will perform, looking for revenue slightly below the Street's expectation… (Read more.)
Harris Interactive, a New York custom market research firm, recently conducted its 14th annual Reputation Quotient Study. The report asked more than 14,000 people to select companies that were most visible to them on a daily basis. The respondents were then asked to rank the top 60 most-visible companies by 20 attributes folded into 6 dimensions. Technology remained the highest-rated industry in corporate America, but the number of companies with great reputations continued to decline… (Read more.)
Don't Miss: Does Corporate America Still Have a Bad Reputation?