Facebook's Gaming Activity Is Positive for Zynga and 3 Other Hot Stocks
Facebook (NASDAQ:FB): Investors have decided that Facebook's mobile presence is strong enough of overcome weak PC demand, and helped to lift its shares over 3.5 percent. Ad impressions, ad prices, and revenue growth all experienced favorable gains, as did gaming activity, which set a record for usage — good news for game publisher Zynga (NASDAQ:ZNGA), which has seen rapid decline in its Facebook-based gaming and has branched out to offset.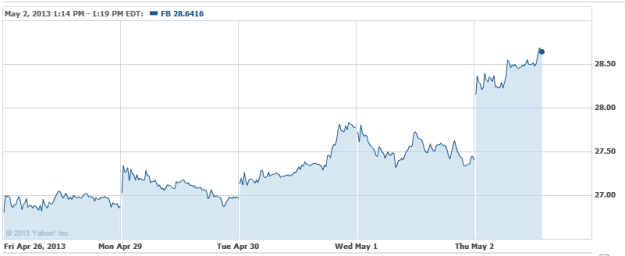 IBM (NYSE:IBM): As if the company wasn't struggling enough already, talks between IBM and Lenovo over the sale of x86 server business have fallen through, sources have said. Citing valuation concerns, the sources said that the talks may resume at some point. Under the deal, Lenovo would pay IBM a couple billion dollars for its stake in IBM's server setup.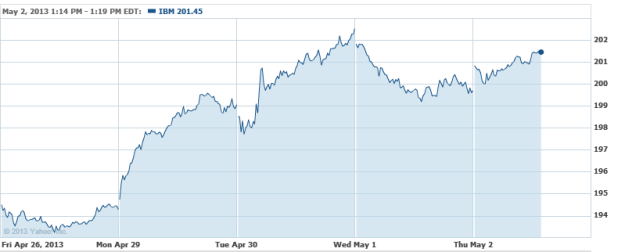 Monster Worldwide (NYSE:MWW): In-line earnings of $0.08 and a revenue beat of $1.53 million for $212 million was well taken by investors, who pushed Monter's shares over 10 percent in trading on Thursday. CEO Sal Iannuzzi says the company remains confident that profitability will increase significantly, with a firmer business environment.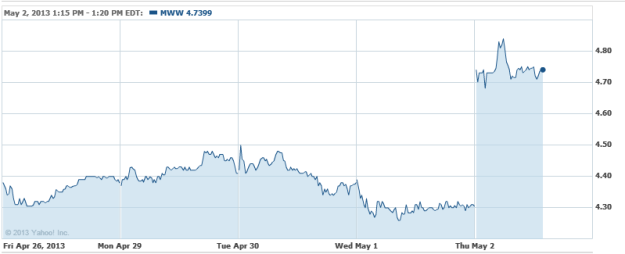 Estée Lauder Companies Inc. (NYSE:EL): Narrow revenue miss wasn't enough to throw investors off, who were attracted to the earnings of $0.45 per share, beating expectations by $0.12. Revenue of $2.29 billion just missed by $0.04 billion, and the company raised its outlook from it previous expectations. Europe, Middle East, and Africa reported a strong quarter, offsetting flat numbers for the skin care category.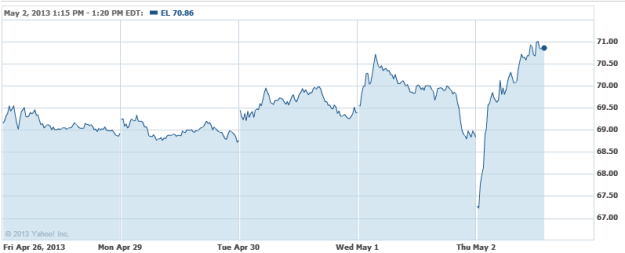 Don't Miss: Facebook: Profits Arrive From New Mobile Products.