Facebook's Potential Waze Purchase, Sarepta Doesn't Fall As Hard as Expected and 3 Other Hot Stocks
Facebook (NASDAQ:FB): The social media giant is in advanced stages of discussions to acquire Israeli mobile satellite navigation start-up Waze, for anywhere between $800 million and $1 billion. Waze declined to comment on the matter, but the talks have reportedly been ongoing for the last six months.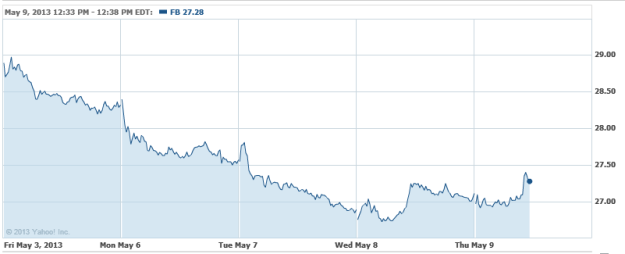 Sarepta Therapeutics (NASDAQ:SRTP): Shares of Sarepta are running hot after the company walked away from a quarter that beat expectations. Earnings per share of -$0.41 beat estimates by $0.21, although revenue of $4.5 million missed by $1.35 million. A $6.7 million decrease in government contract revenue is blamed for the higher year-over-year operating loss, and operating expenses were higher since the company is expanding its Duchenne muscular dystrophy program.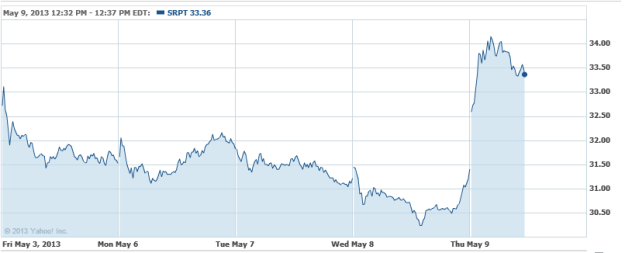 Dendreon Corp. (NASDAQ:DNDN): A wide revenue miss and narrower earnings miss sent shares tanking over 12 percent, as Provenge sales of just $67.6 million missed the consensus of around $80 million, and down from $82 million a year ago. CEO John Johnson attributed its miss on sales to increased competition, with the hit coming hardest in its smaller accounts which are less experienced with injectable therapies, as Provenge is.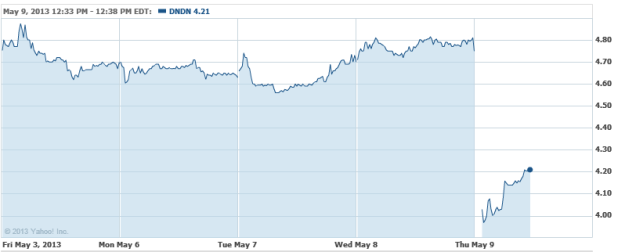 Chicago Bridge & Iron Company (NYSE:CBI): Deutsche Bank has initiated coverage of Chicago at a Buy, with an $87 price target. "We expect CBI's vertically integrated business model with an in-house skilled labor force, fabrication facilities and technology business to offer a competitive advantage in the current environment where securing high quality labor at a reasonable price and shop space is emerging as a key bottleneck," the note said, and added that "we expect the petrochemicals (15-20 percent of revs) and LNG (~30 percent of revs) segments to be key opportunity areas."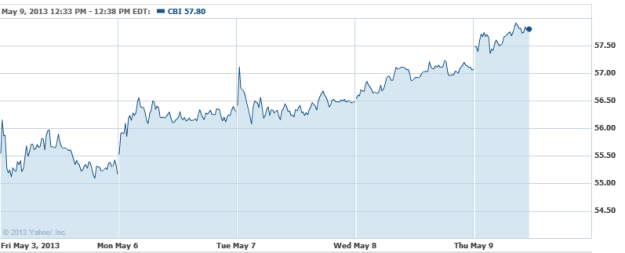 Limited Brands (NYSE:LTD): Though same-store sales grew 2 percent, the figures didn't quite meet consensus expectations of 4.6 percent. Total Sales remained flat, at $660.5 million for the quarter. Bath & Body Works sales propped up the company, while Victoria's Secret sales fell from the same period last year. However, the company raised its first quarter EPS guidance to $0.46, up from a prior estimate of $0.40 to $0.45.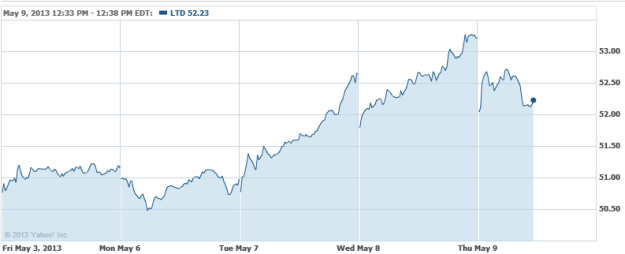 Don't Miss: What Does Facebook Want With Maps?