Facing Tough Times, Exxon Mobile Rethinks Key Iraqi Oil Field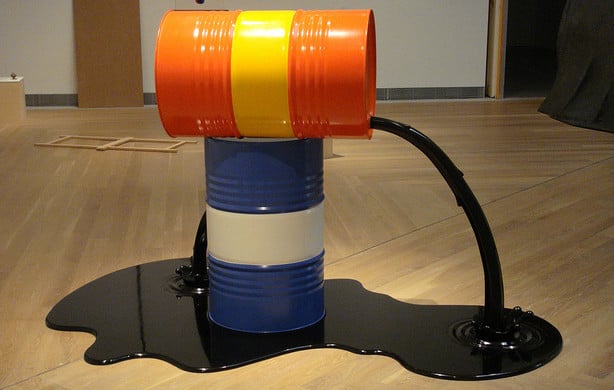 Exxon Mobil's (NYSE:XOM) second-quarter results showed that the company, like other oil producers, is having difficulty overcoming the lack of large and easily accessible oil deposits, as well as competition from state-run oil companies. This problem holds true in Iraq, home to the largest oil fields open to foreign investment in the Middle East.
Just over a week ago, sources told The Wall Street Journal that the Exxon Mobil asked Iraq if it could sell less than half of its 60 percent stake in one of the country's largest oil fields — West Qurna-1, which is located about 31 miles northwest of the southern oil hub of Basra — to state-owned PetroChina (NYSE:PTR).
When the company first inked a deal with the autonomous Kurdistan region in northern Iraq in 2011, the central government rejected it as illegal and told Exxon it would have to chose between that northern oil field or West Qurna-1, a field that has the potential to produce close to 3 million barrels per day, enough to make it one of the world's largest oil fields.
Even though Exxon offered to sell its entire stake in West Qurna-1 last year, it subsequently committed to additional investment in the field. Together with its minority partner Royal Dutch Shell (NYSE:RDSA)(NYSE:RDSB), which owns a 15 percent stake, the oil producer has continued to develop the $50 billion project. The field currently produces 510,000 barrels per day and could reach 600,000 bpd by the end of 2013.
Now, reports indicate that Exxon is considering contracting some percentage of the West Qurna-1 field to other oil producers. Company and industry sources told Reuters on Thursday that PetroChina and Pertamina — Indonesia's state-run oil company — are expected to take a 25 percent and 10 percent stake, respectively. This scenario would leave Exxon an operator of the southern field, with a 25 percent share, and leave Shell's stake untouched.
China's presence in Iraq's oil fields is already significant, and for PetroChina, the West Qurna-1 stake would make it the single biggest foreign investor in Iraqi oil. Comparatively, the deal would be Pertamina's first investment in Iraqi oil and gas since Saddam Hussein was ousted in 2003, according to Reuters. The stake would also help Indonesia, Southeast Asia's largest economy, meet its growing demand for fuel. Currently, the country imports 1 million barrels of oil per month from Iraq.
Changes in the oil- and gas-producing industry provide some economic context for Exxon Mobil's decisions. The United States's domestic oil and gas boom, which has transformed energy markets on a global level, has largely benefited smaller and midsize companies, not Exxon.
"For many companies across the marketplace, balance sheets are improving, but with the majors, they're deficit spending," Tudor Pickering Holt's co-president, Dan Pickering, told the Financial Times. Oil majors currently appear to be caught in a downward cycle of spending more to find and produce less oil, and capital expenditures have therefore increased while earnings have decreased.
So in addition to reporting the first decline in profit in four years, Exxon Mobil said that daily oil and gas production fell by approximately 1.9 percent in the second quarter, falling to 4 million barrels. The quarter was the eighth straight period of year-over-year production declines.
The narrowing price gap between cheaper, domestically produced crude and more expensive foreign crude seems to have hurt margins more than expected, Edward Jones analyst Brian Youngberg told The Wall Street Journal. "You're just seeing these operating costs accelerating across the board," he said. "It's a challenging time for them."
As a result, investors have been ditching larger oil companies in favor of smaller companies, which have shown they can more easily adapt to the changing market. Just a few weeks ago, Exxon Mobil was the most valuable company in terms of market capitalization, but it has now ceded that crown to Apple.
The energy company's stock closed in negative territory in nearly every trading season of the past month. Even worse, Exxon has shaved off at least 52 points from the Dow Jones Industrial Average. As of Wednesday, Exxon and Chevron (NYSE:CVX) accounted for 25 percent of the Dow's 565-point decline over the previous 20 sessions. 
 Follow Meghan on Twitter @MFoley_WSCS
Don't Miss: Why Are Some States Supporting the American-US Airways Merger?