Fairfax Stalls on BlackBerry Acquisition Update and 2 More Heavily Traded Stocks to Follow
BlackBerry Ltd. (NASDAQ:BBRY): Current price $7.76
The Canadian insurer Fairfax, led by Prem Watsa, is not providing an update as to the status of its proposed acquisition of BlackBerry. In late September, it struck a preliminary $4.7 billion deal to purchase the BlackBerry shares of  it did not already own, and take the troubled smartphone firm private. However, Fairfax can quit the deal without penalty, and since its announcement, investors have reacted dubiously, pushing BlackBerry shares down by more than 11 percent. On Friday, Fairfax held a conference call to talk about its own third-quarter financial results, and a request immediately came for word on the BlackBerry offer. Watsa would not comment and quickly moved on. The due diligence period for the BlackBerry purchase expires on Monday.

General Electric Co. (NYSE:GE): Current price $26.47
On Friday, GE Capital, Corporate Finance announced that it provided $22.5 million in equipment financing to Laborde Marine. The funds will refinance existing debt used to purchase five new crew boats. Founded in 1995 and headquartered in New Orleans, Laborde Marine is a privately-held supplier that provides marine support to the offshore oil and gas industry on a global basis. It operate over 20 vessels  in the United States Gulf of Mexico and have two international offices in Brazil.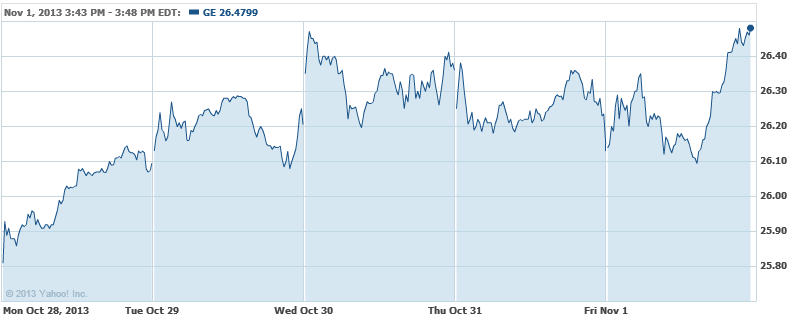 NQ Mobile Inc. (NYSE:NQ): Current price $12.74
According to Carson Block, the Muddy Waters LLC founder whose short call ignited a 62 percent plummet in NQ Mobile, stock will be delisted inside of a year. In reaction, NQ's co-chief executive termed the prediction as "absurd." However, in a Bloomberg Television interview Friday with Stephanie Ruhle on Market Makers, Block remarked that, "We have no doubt that in a year from now, this company will have been delisted. Over 90 percent of the revenue doesn't exist."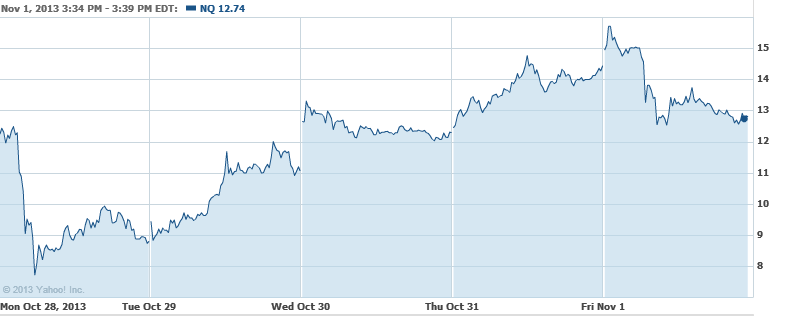 Don't Miss: The NSA Snafu Could Cost the U.S. Tech Industry Billions.