Falling Subscriptions are Beginning to Hurt Time Warner Cable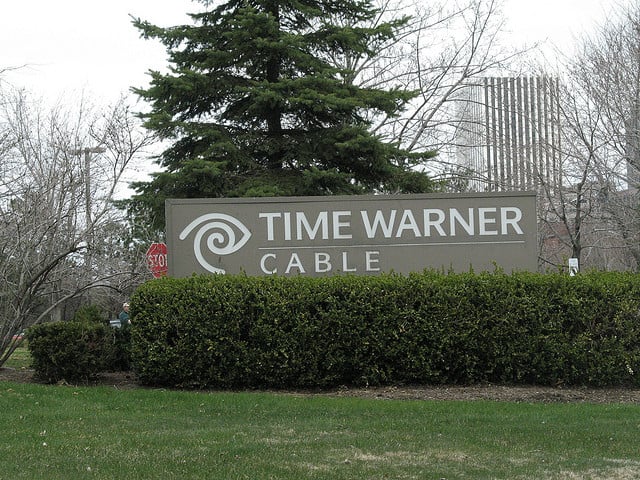 Time Warner Cable (NYSE:TWC) released its second-quarter earnings report Thursday morning, reporting a profit that rose 6.4 percent over the year to $481 million, or $1.64 per share, from the year-earlier profit of $452 million, or $1.43 per share. This figure hit below analysts' estimates, marking a trend that followed throughout the rest of the report.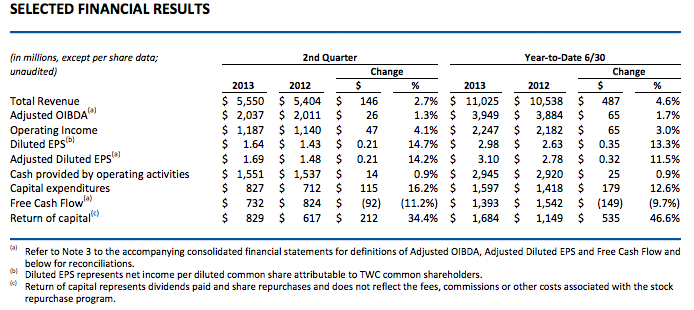 Revenue for the second-largest U.S. cable operator also came in at $5.55 billion, reflecting an increase of 2.7 percent from a year earlier, while analysts expected $5.58 billion. This led the Time Warner's stock to rise 3.75 percent after the report's release, up to $118.47.
Glenn Britt, Chairman and CEO of Time Warner Cable, expressed her satisfaction with the second quarter report, explaining, "Time Warner Cable continues to build significant shareholder value by investing in rapidly expanding Business Services and by revitalizing our Residential Services operations. I am pleased with our progress in operations, and expect to see the benefits in the second half of the year and in 2014." Britt is expected to step down from Time Warner by the end of the year.
Time Warner's report was a good indicator of how cable operators in the United States are currently faring, as they combat the competition of streaming Internet television services, and the reality of losing cable TV subscribers as they face rising programming costs.
The company lost 191,000 video subscribers, up 13 percent from a year earlier, and more than the 174,700 that analysts had estimated. It also added 21,000 high-speed Internet customers in the second quarter, again failing to meet expectations.
Comcast (NASDAQ:CMCSA) also broadcasted its second quarter results on Wednesday, reporting that its broadband additions rose 20 percent, and it also lost a significant portion of its video subscribers in the second quarter.
The report also just comes after CBS Corp (CORP) released its earnings report Wednesday. CBS and Time Warner continue to feud over retransmission fees, which are the fees pay-TV providers pay media companies to broadcast their programming. CBS has used its status as the No. 1 network in the country to aggressively pursue higher retransmission rates than other networks, but when negotiations broke down again Monday, Time Warner issued another statement, saying it was pulling CBS's programming from subscribers in New York, Dallas, and Los Angeles. Then, half an hour later, the company issued yet another statement, saying it was returning CBS to those affected customers "at the request of CBS."
While media companies used to be able to run the show in these arguments, because cable and satellite TV providers needed access to their content or risked losing customers to competitors. Recently, these retransmission fees have grown, and networks are no longer as willing to pay the fees that media companies demand.
On the other hand, if agreements aren't reached and blackouts continue, they could ultimately lead to customers getting fed up with pay-TV in general, leading them to cut the cord with expensive pay-TV services. If companies like CBS and Time Warner don't watch out, they could drive consumers to the more cheaper online streaming options.
Don't Miss: Apple Keeps Smartphone Profit Crown.