Family Dollar: Is It Time to Abandon Ship?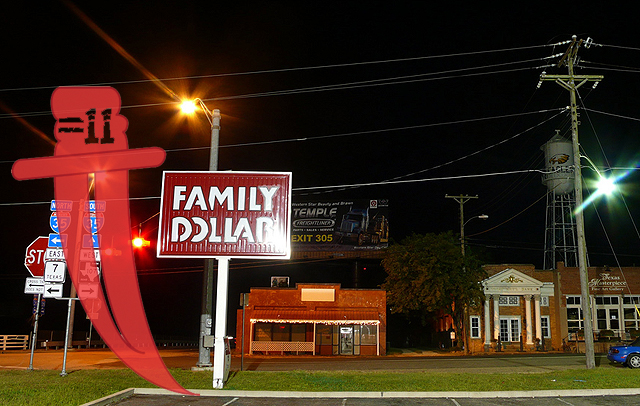 Family Dollar Stores Inc (NYSE:FDO) is a household name at this point, among the kings of retail discount stores primarily for low- and middle-income consumers in the United States. It has long been my favorite store in this niche, better in my opinion than both the Dollar General (NYSE:DG) and the Dollar Tree (NASDAQ:DLTR). However, we recently heard about the woes with Dollar General, and Family Dollar certainly disappointed in its most recent quarter. Will this also suggest Dollar Tree's quarter is in jeopardy? That remains to be seen, but Family Dollar, despite increasing sales, disappointed relative to expectations.
So why was the quarter disappointing? Well net sales for the third quarter did increase 3.3 percent to $2.66 billion from $2.57 billion in the third quarter of fiscal 2013. However, comparable store sales decreased 1.8 percent as a result of fewer customer transactions, but was partially offset by an increase in the average customer transaction value. Sales in the third quarter of fiscal 2014 were strongest in the consumables category, driven primarily by strong growth in refrigerated/frozen food and tobacco.
Gross profit was still decent. Gross profit was $910.9 million or 34.3 percent of net sales. During the quarter, the company implemented a series of restructuring initiatives, including plans to close approximately 370 underperforming stores across the chain by the end of fiscal 2014. This led to $1.5 million inventory write-down in an effort to sell through merchandise at stores scheduled to close. Excluding the inventory write-down, adjusted gross profit increased 2.2 percent to $912.3 million, or 34.3 percent of net sales, compared to $892.5 million, or 34.7 percent of net sales, in the comparable 2013 quarter.
Expenses as a percentage of sales rose too. Selling, general and administrative expenses were 28.8 percent of net sales compared to 27.4 percent in the third quarter of fiscal 2013. Most expenses were deleveraged as a result of the decrease in comparable store sales. In the quarter the company also incurred a $23.0 million charge as part of its restructuring initiatives including planned store closures and workforce optimization. One bright spot as the tax rate. The effective tax rate was 33.1 percent for the quarter compared with 36.2 percent for the third quarter of fiscal 2013.
All of this led to operating profit of $120.8 million. Excluding special items (restructuring etc) adjusted operating profit was $145.3 million, or 5.5 percent of net sales, compared with $188.4 million, or 7.3 percent of net sales, in the third quarter of fiscal 2013. A huge disappointment indeed. Overall, net income was $81.1 million. Adjusting for the same special items, net income was $96.5 million as compared to $120.9 million last year. This is a decrease of 23 percent year-over-year. I'm surprised the stock isn't being sold off harder. Howard R. Levine, chairman and CEO, stated:
"We are executing our previously announced restructuring initiatives to improve our performance. Our recent investment to permanently lower prices is resonating with customers; we are seeing savings from our workforce optimization efforts; and we are on track to close approximately 370 underperforming stores by the end of the fiscal year. We remain confident that these steps will position the company to improve our financial performance and deliver higher long-term shareholder returns."
So, looking ahead, just what do we do here with the stock? I know Carl Icahn has been pushing for a sale, but this may or may not be reality. I think we hold the stock here. For the fourth quarter of fiscal 2014, Family Dollar expects that comparable store sales will be approximately flat and that earnings per diluted share will be between $0.75 and $0.85, excluding approximately $0.37 related to restructuring charges. Including the restructuring charges, the company expects earnings per diluted share will be between $0.38 and $0.48. I think the stock will pull back a bit, but I wouldn't dump a whole position. Maybe take some profits, but let's give the company a few more quarters to get things in order.
Disclosure: Christopher F. Davis holds no position in Family Dollar or any other stock mentioned in the article and has no plans to initiate a position in the next 72 hours. He has a hold rating on the stock and a price target of $65.
More From Wall St. Cheat Sheet: