Family Dollar to Cut Jobs, Prices, and Close 370 Stores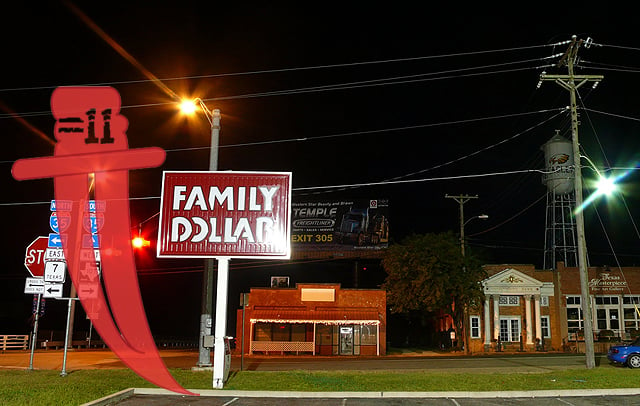 Family Dollar (NYSE:FDO) is struggling. According to Fierce Retail and Reuters, the retailer announced on Thursday that, in order to offset declining sales and profit, it will start cutting jobs and closing 370 underperforming stores, hoping that those cuts will lower Family Dollar's annual operating expenses by between $40 million and $45 million, beginning with its fiscal third quarter.
It is still unclear how many jobs will be cut, but it is evident that the retailer's workforce will be shaven, as it reported a 35 percent decline in profit in the quarter that ended March 1, and a drop of same-store sales of 3.8 percent, so now it needs to cut its operating expenses. Family Dollar expects same-store sales to decline this quarter, too.
Family Dollar has been on retail analysts' radar as of late because many recognize that smaller-format stores like Family Dollar and its rivals are performing better than their brick-and-mortar counterparts including Wal-Mart (NYSE:WMT) and Target (NYSE:TGT). That's why some analysts believe bigger big box retailers should consider acquiring available small-format stores. In February, Credit Suisse analyst Michael Exstein advised Wal-Mart before its latest earnings release to consider buying Family Dollar so the company could further grow its better-performing small-format business, but so far, Wal-Mart CEO Doug McMillion has made no moves.
According to Fierce Retail, Family Dollar initially planned on opening 500 new stores in 2014, just like it did in 2013, but with its recent losses, the retailer's executives only are confident about opening 350 to 400 new locations over the next two years.
Fierce Retail also pointed out last week that in addition to its restructuring and closing efforts to offset losses, Family Dollar is now planning on lowering the prices on about 1,000 of its basic items. Because the retailer caters to low-income shoppers, it needs to ensure that its prices are in the range of that which its consumers can afford, and executives hope that the price drop will win back some of the traffic lost and increase basket size. The company reported that same-store sales declined 3.8 percent in the third quarter, and Family Dollar attributes that drop to fewer customer transactions, a trend the company is now trying to reverse.
So Family Dollar will continue to compete with rivals Dollar General (NYSE:DG) and Dollar Tree (NYSE:DLTR) and hope that its reduced prices will win over more customers. Loyal consumers of these smaller format stores have been known to balk at high prices and only support the retailers that offer the lowest charge, so now Family Dollar is making sure that is doesn't continue to lose at its own game.
More From Wall St. Cheat Sheet: