FBI Says BofA Traders Employed 'Unsophisticated Tradecraft'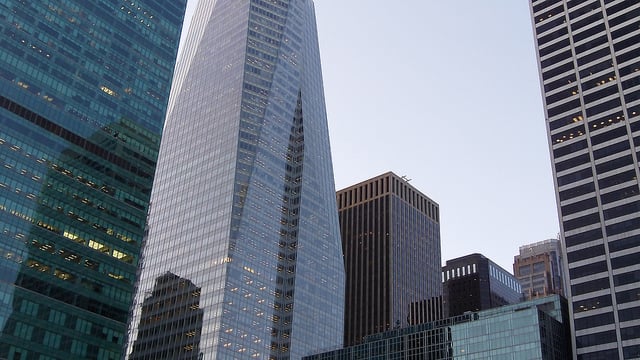 In the fourth-quarter of 2014, Bank of America (NYSE:BAC) exceeded expectations. For the past five years, the bank's mission has been recovering from its mortgage problems, strengthening capital levels, and cutting cost, but slowly it has emerged from crisis mode. That the bank could surpass Wall Street estimates in the past quarter was largely because it has been successful at reducing expenses related to its financial crisis-era misdeeds. But in the next several quarters, the test will be whether Bank of America can rebuild its banking business and find new revenue streams amid a slowly growing economy without falling back into old habits — like those poor lending practices that almost destroyed the company during the financial crisis.
The problem is that the another example of financial misbehavior has emerged. As Reuters learned exclusively through a June 14, 2013 disclosure filed on the website of the Financial Industry Regulatory Authority, both the United States Department of Justice and the Commodity Futures Trading Commission have examined whether Bank of America improperly executed its own future trades by making them ahead of large orders placed for its clients. The institution has not be accused of any wrongdoing, but the filing states that the U.S. attorney's office in North Carolina "is investigating whether it was proper for the swaps desk to execute futures trades prior to the desk's execution of block future trades on behalf of counter-parties." Meanwhile, the Commodity Futures Trading Commission "is conducting a parallel investigation into the trading issue," according to the filing.
These two complementary investigations are the basis for a warning issued by the Federal Bureau of Investigation on January 8. The warning, which came in the form of an intelligence bulletin to regulators and security officers at financial services firms, explained that the FBI suspected swaps traders at an unnamed United States bank and an unnamed Canadian bank may have participated in market manipulation and front running of orders from the government-owned mortgage institutions Fannie Mae (FNMA.OB) and Freddie Mac (FMCC.OB), as Reuters reported. The publication later learned that Bank of America's trading operations with Fannie Mae and Freddie Mac are the subject of the ongoing investigations. The Federal Housing Finance Agency, which regulates both financiers, has also launched its own probe. Bank of America spokesperson Bill Halldin declined to give comment to Reuters when asked about the probe.
Originally, the disclosure appeared in a FINRA "BrokerCheck" report on Eric Beckwith, who once served as a managing director at Bank of America's Merrill Lynch broker-dealer division in New York. He is also under investigation; the government is looking into whether Beckwith gave accurate information to CME Group's (NASDAQ:CME) Chicago Mercantile Exchange regarding its investigation into Bank of America trading. Halldin did tell Reuters that Beckwith left the firm in July. Beckwith also could not be reached for comment.
Front running is the name given to the illegal practice in which a stockbroker, who has advanced knowledge of another market participant's plan to make a sizeable transaction, executes orders on a security for the firm so that it can take advantage of a market move that can occur once the big trade has been processed. Federal regulators track front running because the practice increases the cost of trades made by investors like pension funds and governments.
To transfer advanced knowledge about impending orders in the interest-rate swaps market, the FBI bulletin said traders used "unsophisticated tradecraft," including hand signals or special ring tones.
Of course, it is important to remember that regulators have investigated the trading tactics of several big U.S. banks in recent years, yet rarely has action been taken. It has been even rarer for these investigations to have impacted a bank's bottom line. But Bank of America has suffered from regulatory lawsuits.
More than five years have passed since the housing market bubble burst — causing a credit crisis and leaving financial institutions stuck with securities that had lost much of their value — and the federal government is concluding its attempts to assign responsibility for the problems that drove the mortgage boom and the subsequent collapse of the housing market. Thanks to its 2008 acquisition of Countrywide Financial, Bank of America has been drawn into federal court for years regarding its mortgage business, and Countrywide Financial has cost Bank of America more than $50 billion in settlements over the subprime lender's allegedly fraudulent mortgages, and those costs did  prove to be quite troublesome for the bank's balance sheet.
More From Wall St. Cheat Sheet:
Follow Meghan on Twitter @MFoley_WSCS