FBR Capital Bearish on the Networking Landscape and 4 Other Hot Stocks
Research firm FPR Capital downgrades Cisco (NASDAQ:CSCO) and Juniper Networks (NYSE:JNPR). CSCO is trimmed from Market Perform to Underperform with a price target of $17 which is down from $22. "Looking ahead, we see the potential for additional negative technological trends that could significantly blur the lines between routers, switches and servers." The firm advises investors to take profits and "move to the sidelines as we work to better understand the significant changes occurring across the networking landscape." Much the same concern applies to its downgrade of Juniper, with the additional worry that there was "overwhelming evidence of an increasing number of product delays and performance issues in multiple new and existing products, which will respectively diminish Juniper's ability to reaccelerate revenue and earnings growth in 2012." Juniper was downgraded from Market Perform to Underperform with a price target of $15 which is down from $18.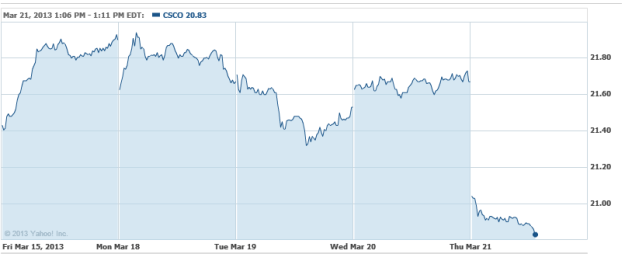 Oppenheimer upgrades Yahoo Inc (NASDAQ:YHOO) from Perform to an Outperform rating and raises its price target from $22 to $27. Factors justifying the upgrade include better search revenues, a gain from the expected IPO by Alibaba that could value that firm at $77 billion as well as current valuation of Yahoo Japan.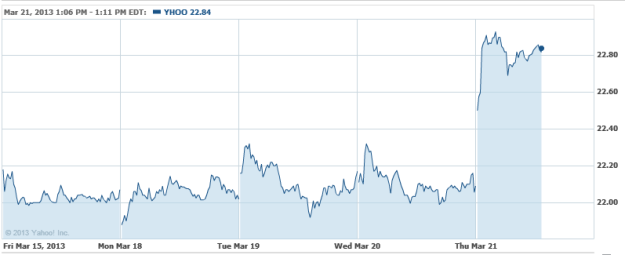 Hewlett-Packard (NYSE:HPQ) announces an increase in its regular quarterly dividend by 10 percent to $0.1452 per share. The raised dividend will become effective upon its declaration by the company's board, expected in May. The current dividend which is payable on April 3, 2013 will remain unchanged at $0.132 per share.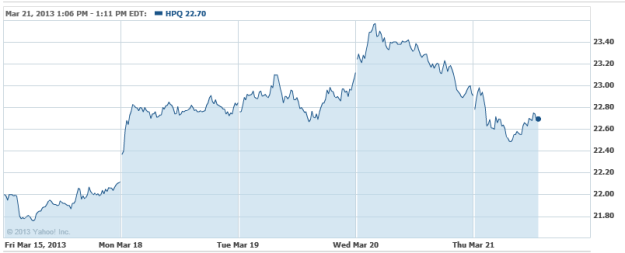 Speaking at a banking conference in London, Deutsche Bank (NYSE:DB) Co- Chief Executive Anshu Jain said the bank is likely to report a robust performance by all its business segments in the first quarter. He said progress had been made in cutting costs and derisking the bank's balance sheet, while earnings would benefit from excellent market volumes, lower volatility, increased corporate activity and the rising equity markets.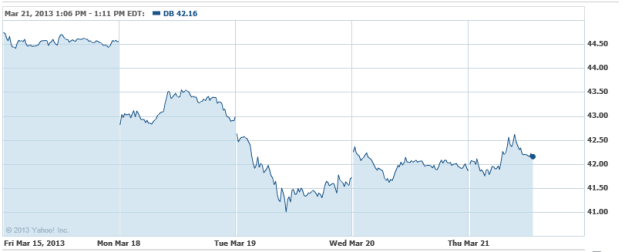 Don't Miss: Bernanke: The Fed Is Staying the Course.