FDA Is Restricting This Johnson & Johnson Drug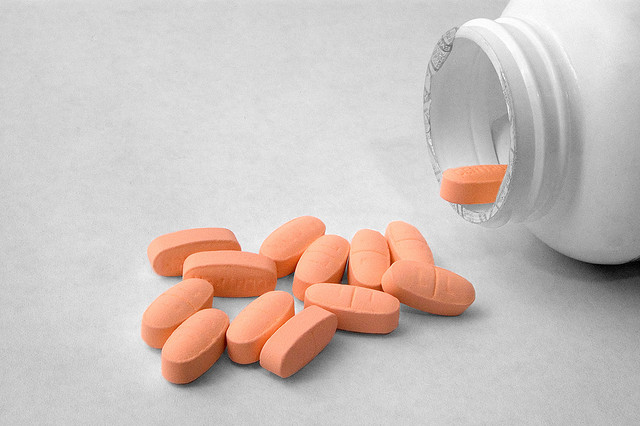 Johnson & Johnson's (NYSE:JNJ) anti-fungal drug Nizoral has been found by regulators in the U.S. and Europe to raise the risk of liver infection and to have dangerous interactions with other medications.
The Food and Drug Administration has determined that Nizoral should not be the first treatment pursued for a fungal infection, as less harmful medicines should be the first line of defense to prevent the risk of liver failure and adrenal problems. The European Medicines Agency has taken things a step further, according to Bloomberg, and recommended a suspension on the marketing of any oral medicines containing ketoconazole, Nizoral's main ingredient.
Both agencies found that the drug could cause severe liver problems, including liver failure, hepatitis, or other ailments that could lead to necessitating a liver transplant or death. The drug comes in several topical formulas including creams, shampoos, foams, and gels, but only the oral version has been found to lead to liver complications, the FDA said.
The FDA has approved some changes to the drug's label and will be issuing a new Medication Guide to address potential problems caused by taking Nizoral orally. "Nizoral should be used for the treatment of certain fungal infections, known as endemic mycoses, only when alternative antifungal therapies are not available or tolerated," the FDA said. Nizoral is no longer approved for fungal infections nails or skin. The drug should only be used for specific types of fungal infections, and only then for patients who have been resistant to other therapies.
Johnson & Johnson is the world's biggest maker of health care products. It has not released sales information on Nizoral in its last several financial statements. The company posted earnings earlier this month, showing strong results that beat expectations. The company reported adjusted earnings per share of $1.48, beating the mean analyst expectation of $1.39. The company's revenue rose 8.51 percent to $17.88 billion from the second quarter last year. Because Johnson & Johnson hasn't reported financial information specific to Nizoral, it's hard to say how the FDA's changes will effect the company's earnings, if at all.
Follow Jacqueline on Twitter @Jacqui_WSCS