Fed Divided: Taper Schedule Uncertainty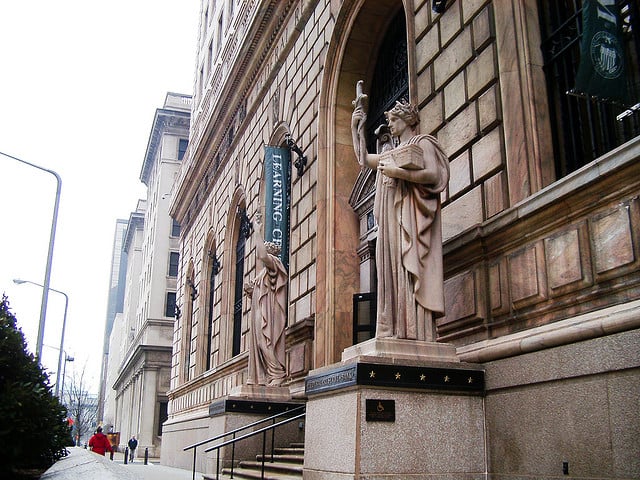 Discussions about the Federal Reserves bond buying taper have brought to light conflicting opinions both in and out of the Fed. Dennis Lockhart, Fed president of Atlanta, recommended transparency and clarity as to the schedule of the taper. Rob Carnell, an economist at ING, said that it's "virtually impossible to forecast the timing of the taper." Fed Charles Plosser pointed to the lowered unemployment rate as an indicator that it might be time to "gracefully exit" quantitative easing.
Monday brought further opinions out of the woodwork, with a Federal Reserve official telling Reuters that the Fed would be unable to alter the schedule and degree of bond purchases in such an unstable way. Fed President Jeffrey Lacker of Richmond offered similar sentiments, noting that the market wouldn't be able to depend on short-term interest rates — according to Reuters.
"If we change the setting of one policy instrument like asset purchases, it's going to be hard to convince people it doesn't have implications for the path of short term interest rates. So we need to take very good care that we're clear and market expectations are aligned with us on the path of short-term rates," Lacker told Reuters.
Market expectations are that reduction in the bond buying schedule will start somewhere in months between December and March — cutting down on the present $85 billion monthly purchase rate. Lacker repeated what others have said, noting how impractical a constantly changing purchase plan is for markets.
On the other hand, Dallas Federal Reserve President Richard Fisher said that it was "time to taper" in a speech in Chicago. "We should make clear that, barring some serious economic crisis, we will stay the course of reduction," said Fisher, according to Reuters. He is on his off year and as such will not be voting on the matter, nor will Lockhart.
Don't Miss: How Bad Is America's Income Gap?