Fed Meeting: Markets Get Nervous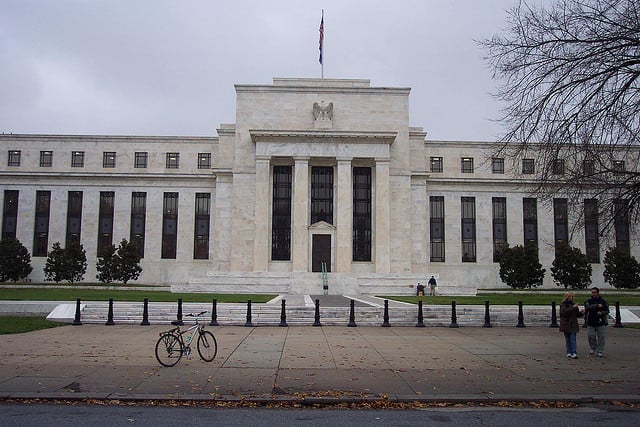 U.S. markets fell on Tuesday ahead of Wednesday's Fed meeting and in response to a large flow of economic data.
All eyes are on the Fed announcement Wednesday and Dr. Bernanke's last press conference scheduled for after the close of the meeting. A wide range of opinions exists regarding the Fed's potential actions, however, it's clear that markets are nervous about the possibility of easy money being even slightly reduced. For the day, the Dow dropped 9 points, the S&P500 fell 0.31 percent and the Nasdaq slipped 0.14 percent.
Most analysts still think the Fed will put off tapering until Janet Yellen takes office next month.
Tuesday's economic reports showed a sharp jump in the November Industrialization number but the December Empire State Index, while positive, posted a wide miss in expectations. Tuesday's economic reports showed consumer prices flat and a jump in home builder confidence.
But, as has so often been the case, Tuesday's action and price movement over the short term will be all about the Fed, all the time. Interestingly, December 23rd marks the hundredth anniversary of the founding of the Fed and so, even as a centenarian, the Fed continues forming global financial policy in a major way.
Also, we have had three Hindenburg Omen sightings on December 11, 16th and today, and while this indicator is wildly controversial, it oftentimes forecasts future market declines. Wednesday and the Fed meeting will clearly be a make it or break it day for the Dow and U.S. markets going into the end of the year.
John Nyaradi is the author of The ETF Investing Premium Newsletter.
Don't Miss: 7 Unbeatable Tax Tips for the Year's End.