Fed Officials to Markets: Calm Down!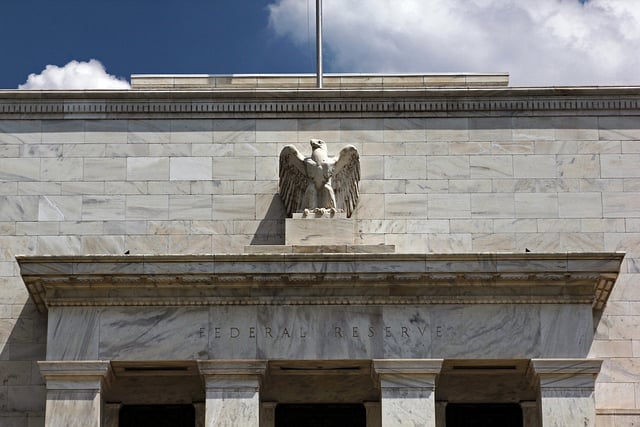 Fed officials continue to verbally bandage markets, in what has been one of the most vocal weeks for Federal Reserve members in recent memory. Since Ben Bernanke warned of the much feared 'tapering' markets have been in a panic, with Fed members taking to the airwaves to calm things down.
Both Jeremy Stein and Jeffery Lacker joined the chorus of top Fed officials telling the market that essentially, 'everything is going to be ok.' Earlier this week, Minneapolis Federal Reserve head Narayana Kocherlakota told markets, and the media that the central bank needed to do a better job communicating policy to the public, while New York's William Dudley told them that easing would likely continue if the data remained weak.
However, at least one Fed official is worried that the responses garnered from the market are intentional. The Dallas Fed's Richard Fisher compared the markets to 'feral hogs' who illicit the kind of action they want from the central bank by acting in such a manner. He did say though, "I don't think anyone can break the Fed," when comparing the situation to Black Wednesday, when George Soros profited greatly from stubborn policy on the part of the Bank of England.
Fisher also testified before Congress this week, laying out a plan to breakup big banks, and when speaking about 'American Capitalism', he noted the need for market discipline to return to the large financial institutions which dominate the banking scene.
Stein, Lacker, and Kocherlakota, though, as well as St. Louis Fed President James Bullard, have no quite approached the week from the same perspective.
While Lacker has opposed stimulus from the central bank, he did feel that markets had overreacted this week, and compared the situation to somewhat of a college party, "The Federal Reserve is not only leaving the punch bowl in place, we're continuing to spike the punch, though at a decreasing rate over the next year." Lacker also expected interest rates to trend upwards still, as growth continued and the Fed potentially scaled back its operations.
Stein reinforced Lacker's comments about the punch bowl, and echoed Kocherlakota's remarks about the Fed's ability to communicate its goals and plans to the public. He said that, "[Consumers and businesses] should take care not to over-interpret these movements. We have attempted in recent weeks to provide more clarity about the nature of our policy reaction function, but I view the fundamentals of our underlying policy stance as broadly unchanged."
Both Stein and Dudley have tried to assuage the financial world that they are not cut off, and famed bond investor Bill Gross said earlier this week that he felt bond rates would return down to 2.2 percent or so from their currently elevated rates.
Fed Governor Jerome Powell seemed to sum up the mentality from central bankers this week, saying that, "Market adjustments since May have been larger than would be justified by any reasonable reassessment of the path of policy."
Don't Miss: Watch Out Economy, Chicago PMI Dropped to 4-Year Low.