Fed Taper: Should It Have Been Bigger?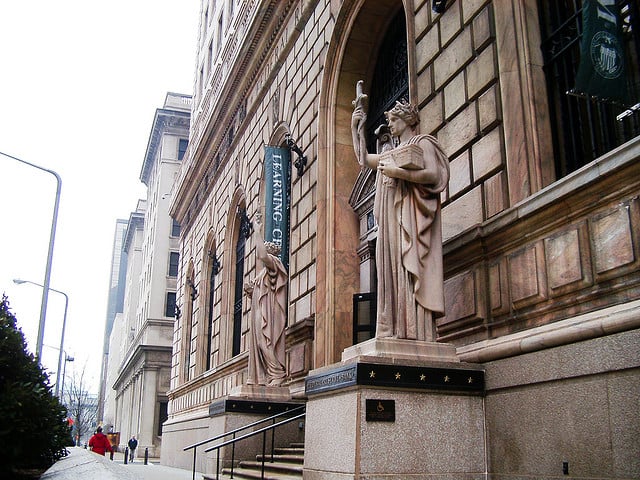 Federal Reserve Bank of Dallas President Richard Fisher didn't get to vote on the taper this year — he'll have his say in 2014 — but he would have liked an even larger cut to the U.S. Federal Reserve's $85 billion bond-buying stimulus program, Bloomberg reports. Last week, the Fed finally came to a decision on the initial taper schedule and amount, settling on a reduction of $10 billion per month.
"The market could have digested [$20 billion]," Fisher said to Fox Business Network on Monday, per Bloomberg. He is also insistent that there is not a stock market bubble as a result of the stimulus program, noting that the current economic climate is a good for a taper. "We're on an upward trajectory and that's what's important," he said.
Jeffrey Lacker, the Richmond Federal Reserve president, told CNBC that he expects the target federal fund rate to reach 2 percent in two years' time. "I put early 2015 when I think the fund rates will lift off, but that's something that could change a lot, one way or the other," he said, noting that his was one of the three highest estimates given.
Lacker said the taper was not a result of Ben Bernanke's exit as chair of the Federal Reserve. "He wants monetary policy to be done the right way," he told CNBC. "This just seemed like the natural decision at this time, whether he's leaving next month or not.
Lacker stressed flexibility, warning that the taper schedule would need to respond to the market. "You have to consider the door open to us pausing if the data comes in a little weaker than we thought or accelerating if the data comes in stronger," he said to CNBC. "If you look back at the last three years, you see all those swings in employment growth. You don't want to overreact to the little swings, because you're just going to get them."
More from Wall St. Cheat Sheet: