Federal Agency Slaps Wal-Mart With Worker Discrimination Charges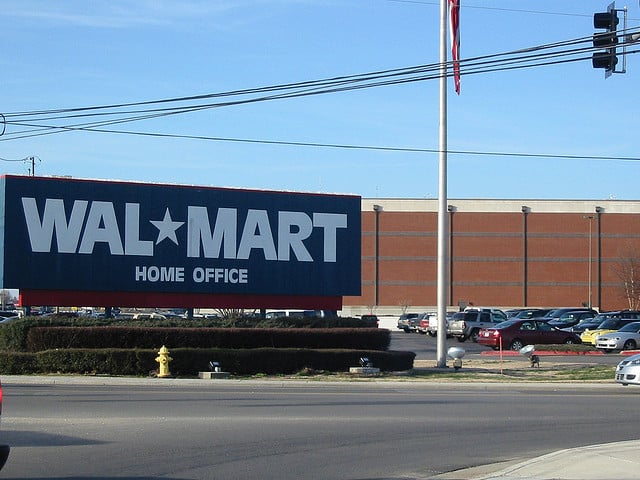 The U.S. Equal Employment Opportunity Commission sued Wal-Mart Stores (NYSE:WMT) on Wednesday, alleging that one of its store managers harassed, unfairly treated, and ultimately fired a 54-year-old employee because of his age and illness. According to a press release from the EEOC, David Moorman used to work as a store manager at the Keller Walmart Neighborhood Market in Fort Worth, Texas, under supervisor Teddy Martyniuk.
The EEOC charges in its suit that Moorman suffered frequent taunts from Martyniuk and was called "old man" and "old food guy" on more than one occasion. Though Moorman put up with the poor treatment for months, the EEOC's release says that he did end up reporting the abuse to Wal-Mart's human resources department, but because Wal-Mart failed to take any corrective action, the harassment only continued.
The EEOC's suit also covered Moorman's poor treatment and eventual discharge on account of his disability. According to the EEOC's release, Moorman was diagnosed with diabetes in February 2011 and was told by his doctor to take medical leave for nine weeks, according to the EEOC. Moorman ending up taking a leave of absence from February to May 2011.
Upon his return, although he requested reassignment to a store co-manager or assistant manager position, Wal-Mart rejected his request to consider his reassignment, and Moorman was ultimately fired by Martyniuk on July 11, 2011. Now, the EEOC alleges that Martyniuk and Wal-Mart's conduct showed a direct violation of the Age Discrimination in Employment Act of 1967 and Title I of the Americans with Disabilities Act of 1990.
The EEOC is requesting that the world's largest retailer come up with new policies that prevent and correct age and disability discrimination. Its suit is seeking damages for Moorman that include lost wages and an equal amount of liquidated damages for Wal-Mart's willful conduct. In addition, the EEOC's release notes that the feds will also seek damages for harms suffered as a result of the non-accommodation.
The Dallas Morning News reported on Wednesday that when probed about the recent suit, Wal-Mart said it "respectfully disagrees with the allegations." Company's spokesman Randy Hargrove maintained to the publication that Moorman was actually fired for "job performance issues." Hargrove said to the Dallas News earlier in the week that "Walmart does not tolerate discrimination of any kind. We accommodated Mr. Moorman and gave him a leave of absence. And they raise questions about his age. He was 49 when he was hired. He was 53 when he was promoted. This was related to job performance issues and nothing more."
But the EEOC still disagrees. Senior trial attorney Joel Clark said: "Employers should be diligent about preventing and correcting conduct that can amount to bullying at the workplace. They have an obligation to stop ageist harassment after it is reported. The company's failure to take remedial action to stop the harassment, as well as the denial of a reasonable accommodation for a disability, and the ultimate termination of the discrimination victim demonstrate a disregard for equal opportunity laws. The EEOC is here to fight for the rights of people like Mr. Moorman."
So now, like McDonald's (NYSE:MCD), it looks as though Wal-Mart is headed to court. Just this week alone, two separate lawsuits have been filed on behalf of workers employed by mega-corporations. It is clear that these workers are no longer willing to sweep their issues under the rug, as much as Wal-Mart and McDonald's might like them to.
More From Wall St. Cheat Sheet: